We earn a commission for products purchased through some links in this article.
With Prince Harry and Meghan Markle's wedding just one day away, the final details for the day have been coming through thick and fast.
Just this morning it was confirmed that Prince Charles would walk Meghan down the aisle following the bride-to-be's emotional statement about her father yesterday.
Earlier in the week the full list of bridesmaids and page boys was released and Harry's niece and nephew, Princess Charlotte and Prince George's roles were finally confirmed.
All of the children are under the age of ten and hold a special relationship to Prince Harry and Meghan, most of whom are the couple's god children.
However, one notable little royal was not on the list – Zara Phillips and Mike Tindall's daughter Mia.
The reason Princess Anne's granddaughter did not get a special role is thought to be because Meghan does not know her and might not have even met her.
Royal correspondent Duncan Larcombe told Good Housekeeping: 'I guess they wanted Meghan to be represented and therefore not choose too many royals.'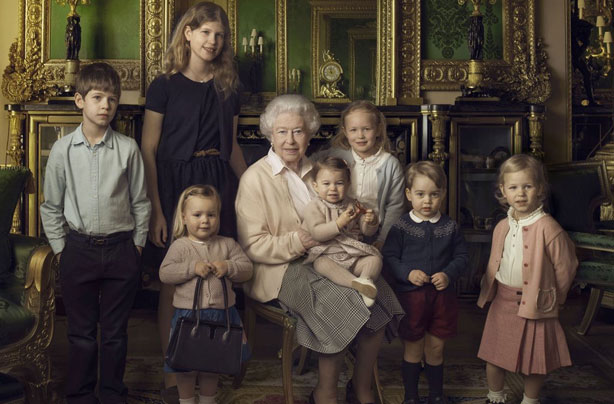 The Queen with five of her great-grandchildren and two of her grandchildren
This also explains why cousins Savannah and Isla Phillips were excluded from the bridesmaids list too.
Royal biographer and spokesperson Penny Junor also told the publication that Prince Harry had a good relationship with his cousin Zara. Prince Harry with cousin Zara and her daughter Mia at the Beaufort Polo Club in 2016
She said: 'Harry was always very close to Peter and Zara. On the other hand, bridesmaids are often the choice of the bride rather than the groom and it may be that Meghan doesn't know Mia and Savannah very well – if at all.'
Do you think all of the Queen's great-grandchildren should have been included in Harry and Meghan's big day or is it up to the couple? Head over to our Facebook page and let us know your thoughts!