This £10 Morrisons deal will provide enough meat for 14 meals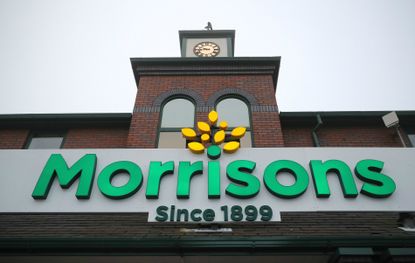 Morrisons has brought back its giant meat pack for £10.
Perfect for meat lovers, the 2.13kg box contains enough meat for 14 meals.
Morrisons first sold the meat pack last year, and have officially brought it back for customers this year due to popular demand.
Read more: Mum shares genius trick that could cut your shopping bill in half (opens in new tab)
Containing the same ingredients as the original box, the meaty hamper features eight of The Best Pork Sausages, 250g of diced beef, 420g of steak mince and a 800g of pork loin joint.
It is due is on sale now, but shoppers keen to avail of the deal must be quick, as it is only on until Sunday.
Customers may be a little disappointed to find out that they'll get 100g less meat for the same price this year because the size of the pork loin joint has reduced from 900g to 800g.
However, Morrisons has asserted that the deal remains well and truly a total steal as that same amount of meat would usually cost £14 at the supermarket, so customers are saving £4 by purchasing the meat pack.
The entirety of the pack is made up of British meat, which is freshly prepared at the supermarket's Market Street fresh meat counters.
Read more: Iceland launches five items for £5 deal, featuring your favourite brands! (opens in new tab)
Customers can also ask a butcher at the counter for tips on how to cook the meat.
Morrisons' meat buyer, Matthew Slater, spoke of the benefits of the meat pack, stating: 'Customers have told us it's important that we make British meat affordable.'
'We're pleased to be able to offer a pack which can be used to make a whole host of meals for a family, including bolognese, roast pork, bangers & mash and casseroles.'
The meat packs are unfortunately not available online, so customers will have to head down to their local branch to get their hands on one.
Freelance Lifestyle Writer
Niamh McCollum is a freelance lifestyle writer who has written for Future titles GoodTo and Marie Claire UK, plus the Irish Independent. The Dublin-based journalist specialises in stories
affecting families - from health updates, to the freshest parenting debates and celebrity announcements.