Aldi brings back Grim Reaper sausages made with the world's hottest chilli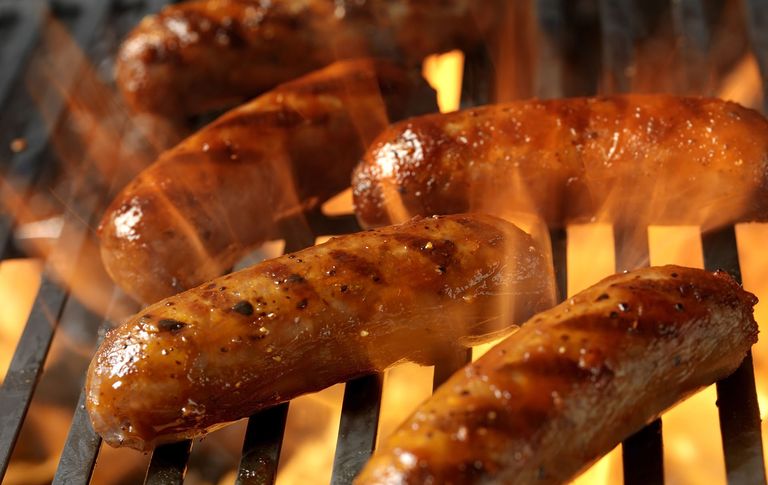 (Image credit: Getty)
Most of us like a bit of spicy food now and then.
A Friday night curry, a "cheeky Nando's" for lunch, even a packet of chilli heatwave crisps.
And how much chilli you can eat has almost become a sort of status marker among social groups (we all know that one person who will go for a Extra Hot half chicken when they struggle with just the Lemon & Herb).
Read more: Tesco launches Indian meal deal with two mains and sides for only £5 (opens in new tab)
Because really we all secretly want to be the one in the family who can handle the most spice - right?
Well now one supermarket has released a new eat that will challenge even the most hardened of chilli-eaters.
High-street retailer Aldi is bringing back their fiery Grim Reaper sausages - and they're not for the weak-hearted.
To give us all a chance to test our heat limits, the Specially Selected Grim Reaper Sausages are made with the Carolina Reaper chilli – the hottest chilli in the world.
Just to put that in perspective…ever been burned by a rogue hot jalapeño? Well these deathly spices are said to be 400 times hotter!
Customers who tried the daredevil bangers last year expressed their thoughts about the return on Hot UK Deals. However thoughts were split.
'Bought these last time for hubby & eldest to try!' wrote one customer, 'hilarious watching them, not heard the last of it since.'
'Had them last time,' added another, 'regretted it the following day'.
Read more: Nando's hottest sauce is now available to buy in Tesco (opens in new tab)
Others commented: 'Scorchio!' 'Hot!' 'Excellent' and 'Very nice - bloody hot!'
However, a couple of brave triers said that they weren't much affected by the addition of the chilli, writing: 'My 7 year old could eat these last time round, not very hot at all. Tasty though' and 'Lovely with some extra chilli sauce'.
You can get a 400g packet of the fiery bangers for only £1.99 and they'll be back online and in stores across the country from this Thursday.
So are you brave enough to give them a try?
Aleesha Badkar is a lifestyle writer who specialises in health, beauty - and the royals. After completing her MA in Magazine Journalism at the City, the University of London in 2017, she interned at Women's Health, Stylist, and Harper's Bazaar, creating features and news pieces on health, beauty, and fitness, wellbeing, and food. She loves to practice what she preaches in her everyday life with copious amounts of herbal tea, Pilates, and hyaluronic acid.