Aldi restricts shoppers to only two boxes of their sell-out halloumi fries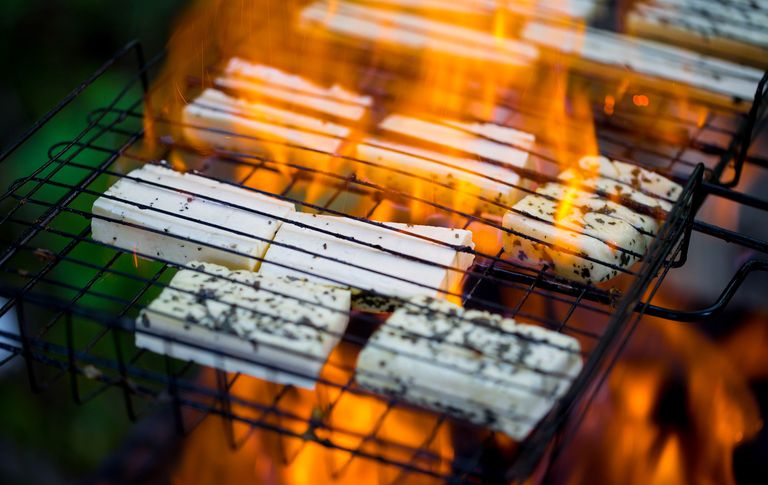 (Image credit: Getty)
Move aside Nando's, because Aldi's halloumi fries are coming to town.
After announcing just last week that they are bringing back their sell-out halloumi fries, Aldi are now restricting shoppers to only two boxes of the sell-out nibbles.
Last summer the low-cost supermarket gave in to the nation's love for halloumi and followed suit of Portuguese restaurant chain Nando's (opens in new tab) by creating their very own halloumi fries.
Their frozen Specially Selected Golden & Crispy Halloumi Fries were made with sticks of the Cypriot cheese coated in seasoned breadcrumbs for extra flavour and crunch.
Read more: Make Joe Wicks' Halloumi Fries (opens in new tab)
'Halloumi is very popular right now and we are delighted to be the first supermarket to bring our customers halloumi fries, a snack we think will be a big hit this summer and which isn't currently available from any other supermarkets,' said Aldi UK buyer Julie Ashfield at the time.
And the store's cheesy snack went on to become so popular that they had to limit its sale last year too.
Just a month after the frozen cheese sticks were released, the retailer had to limit its sale to only two boxes per customer.
'I can confirm that as of now halloumi fries are being limited in stores to two boxes per person,' said a spokeswoman for Aldi at the time. 'This is to ensure that all customers have the chance to try this popular product for themselves.'
But now, just one week after they landed back in stores, the fries are already being limited.
Shoppers across the country are heading to the tills with their cheesy bites in tow and being told that they can only buy two boxes per transaction.
So for anyone who didn't get to try the fries last year or missed out on stocking up this time before they were restricted, you might want to get down to your local Aldi ASAP to get your hands on a box or two.
Aldi says: 'Inspired by a similar offering from popular South African chicken eatery, Nando's; Aldi's Specially Selected Halloumi Fries are made with scrumptiously soft - and salty - halloumi cheese from Cyprus and a lightly seasoned coating making them the perfect side or snack for sharing.'
The frozen cheese fries are available now and you can get them for only £2.29 for a whole 190g box in Aldi stores across the country.
There's no word yet on which branches are restricting the stock or when they fries will stop selling, so head down to the freezer section to grab a few boxes before they go!
Aleesha Badkar is a lifestyle writer who specialises in health, beauty - and the royals. After completing her MA in Magazine Journalism at the City, the University of London in 2017, she interned at Women's Health, Stylist, and Harper's Bazaar, creating features and news pieces on health, beauty, and fitness, wellbeing, and food. She loves to practice what she preaches in her everyday life with copious amounts of herbal tea, Pilates, and hyaluronic acid.