Aldi is selling pumpkin spice cream liqueur to spice up your autumn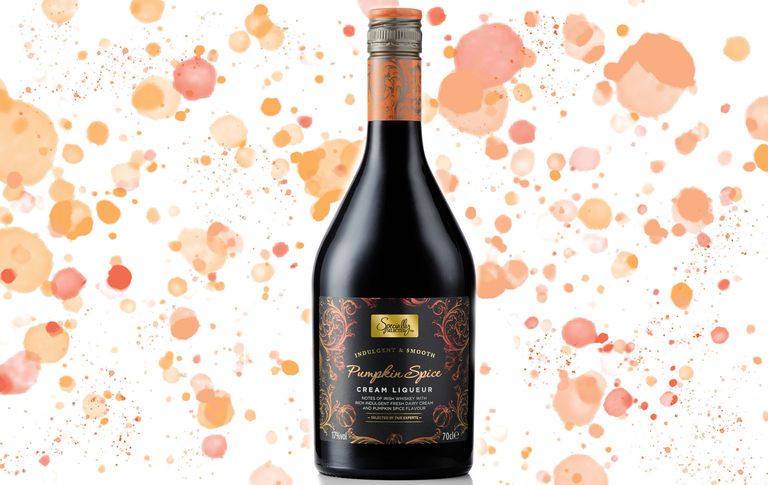 Falling leaves and darker mornings mean one thing – it's officially autumn.
And with the return of the tights, boots and fluffy jumper combo comes the return of our old friend – pumpkin spice.
Another coffee shop doing a pumpkin spice latte? Not exactly ground-breaking...
But what if we told you you can now enjoy your pumpkin spice in the form of your other favourite drink. That's right, alcohol!
Always coming through with the goods, budget supermarket Aldi is bringing back their pumpkin spice liqueur that could even mean your annual bottle of Baileys Irish Cream doesn't see the light of day.
Made with cinnamon and nutmeg, the Specially Selected Pumpkin Spice Irish Cream Liqueur can be enjoyed on its own or over ice. You could even pop it in the fridge for the perfect evening tipple.
Or if you're faithful to the pumpkin spice latte, you could even add a drop to your afternoon java for the best of both worlds.
Available in store and online (hurrah!) from 4th October, the seasonal liqueur is similar to Baileys Pumpkin Spice, but comes in at only £6.99 - just over half the price of Baileys' £14 bottle.
Rising in popularity over the last few years, pumpkin spice takes advantage of the season's spooky produce, with leading coffeehouse Starbucks even offering a whole pumpkin spice latte menu.
As well as the classic 'PSL' that uses pumpkin, cinnamon, nutmeg and clove to create the warming drink, there are three further choices on offer.
For the first time ever they are now offering a completely dairy-free version, including dairy-free pumpkin spice sauce, so vegans and dairy-intolerants can join in on the fun.
There's also a cold version of the autumn favourite on offer for unseasonably warm days and if you want to be extravagant, you can get your hands on a limited edition take, that even has chocolate leaves on top.
Who said pumpkins were only useful one day a year?
Aleesha Badkar is a lifestyle writer who specialises in health, beauty - and the royals. After completing her MA in Magazine Journalism at the City, the University of London in 2017, she interned at Women's Health, Stylist, and Harper's Bazaar, creating features and news pieces on health, beauty, and fitness, wellbeing, and food. She loves to practice what she preaches in her everyday life with copious amounts of herbal tea, Pilates, and hyaluronic acid.