Aldi brings back their incredibly popular (and affordable!) Wagyu beef rump steaks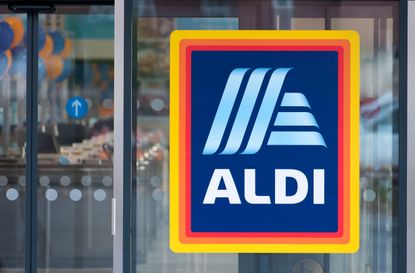 GoodTo newsletter
Sign up to the GoodTo Newsletter. You can unsubscribe at any time. For more information about how to do this, and how we hold your data, please see our privacy policy
Thank you for signing up to . You will receive a verification email shortly.
There was a problem. Please refresh the page and try again.
Think Wagyu beef is reserved for fancy restaurants? Think again!
If you're eager to tuck in to the luxurious steak, Aldi are selling Wagyu rump steaks for just £5.99 each. Yes, you read that correctly.
Japanese Wagyu beef can sell for up to £500 a kilogram, so it's one of the pricier varieties. It's so expensive because of the way the cattle are reared and fed to strict guidelines.
They're fed in a special way to ensure the meat has lots of marbling, which is meant to keep it soft and juicy. So for just under £6 per steak, you really can't complain!
Currently, Aldi are the only ones currently selling the rump steaks. But supermarkets such as Sainsbury's, Morrisons, Tesco and Asda sometimes sell other Wagyu cuts if you keep your eyes peeled.
The discount supermarket says it's the most popular cut of steak, as it's broken from the hindquarter and the muscle above the hipbone. This results in it having a soft texture and plenty of flavour.
Read more: Aldi are launching the halloumi and bacon snack we need this Christmas (opens in new tab)
Aldi's steaks don't seem to be available online just yet, so your best bet is to head to your local store and pick them up there. At that price, how could you say no?
Previously, Aldi sold Wagyu beef meatballs (opens in new tab) too, which would be ideal for a classic spaghetti dish. But they've upped the game with these rump steaks.
Earlier this year, budget supermarket Lidl also brought back their popular Wagyu beef burgers. (opens in new tab) They were a bargain at £3.49, so one to keep an eye out for too.
It seems this fancy type of beef is growing in popularity, and it's becoming a lot more affordable to get your hands on it.
If you're wondering how you should be cooking it, it's best done over a high heat. This can be done on a BBQ grill or in a frying pan if you're not dining al fresco.
Because of the flavours, you might not want to smother it in sauce either, but a bit of salt and pepper seasoning never goes amiss.
Will you be treating yourself to some of these rump steaks? Let us know your thoughts on Facebook!