Asda are selling six bottles of Prosecco for £36 – perfect for the bank holiday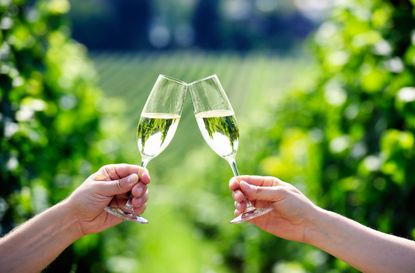 (Image credit: Ina Peters)
Want to make the most of the bank holiday? Asda are selling six bottles of their award winning Prosecco for just £36 - making them just £6 each!
From today until 26th August, shoppers will be able to pick up enough bottles of the supermarket's Alberto Nani Organic Prosecco (value of £48) to see you, your family, and your friends right through the bank holiday weekend.
This is part of Asda's 'buy 6 get 25% off' promotion across Prosecco, Champagne and wine. Over 500 Asda brands are available, so you can choose your favourites if you usually buy something different.
If you do want to give their Alberto Nani Organic Prosecco a go, you might be interested to know that it won silver at the International Wine Challenge. According to Asda's website, this is 'accepted as the world's finest and most meticulously judged wine competition' - so it's high praise indeed.
The winemakers have described their Organic Prosecco as 'intensely aromatic with a bouquet of ripe pear, apple, white flowers and citrus'. It's also said to pair well with seafood and cured meats, making it ideal for parties.
Read more: Prosecco, white chocolate and rose Bundt cake recipe (opens in new tab)
The bank holiday offer also extends to Asda's other popular bottles of prosecco; their Martini Prosecco, Filipo Sansovino Millesimato Prosecco, and the Pendium Prosecco.
According to a study by Asda, 76% of Brits resort to drinking warm Prosecco in order to savour every drop of the stuff. So it's clear that we're serious about our bubbly. Let's face it, it's hard to say no to a nice glass of Prosecco isn't it?
So what are you waiting for? Get down to Asda ASAP - before it all goes!
If you want the perfect summer cocktail for your bank holiday celebrations, our elderflower and grape fizz recipe (opens in new tab) should go down well. Make sure you serve with lots of ice to keep it cool and refreshing!
However, if you're not such a huge prosecco fan, Tesco have also got you covered when it comes to on spirits and wine, as they've slashed the prices for the bank holiday (opens in new tab). Whether you want whisky, gin or rum, it's all there.
Best to get there quickly though, as we're sure lots of people across the country will be heading to their local supermarkets to stock up on bank holiday essentials!