James Martin's Great British Adventure: Everything you need to know about James Martin's new show
Here's what you can expect from James Martin's Great British Adventure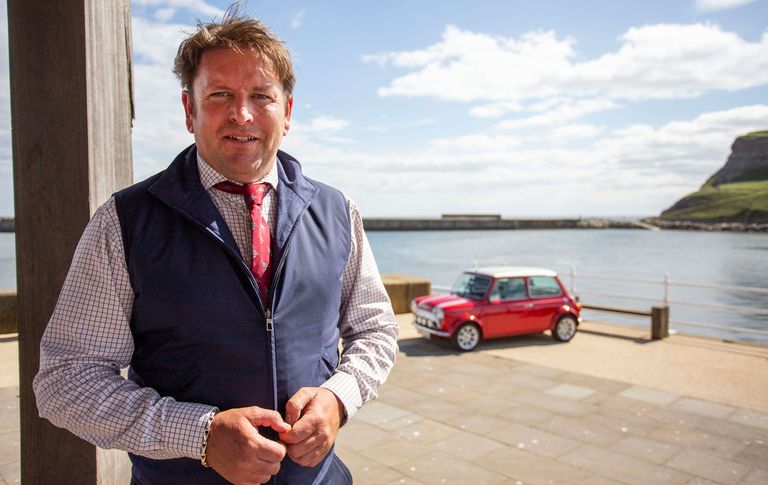 James Martin (opens in new tab)'s Great British Adventure is packed with delicious British recipes the whole family will love - here's everything you need to know about the tasty new show...
James Martin's Great British Adventure is sure to be a hit with those who loved his American (opens in new tab) and French (opens in new tab) adventures…
James Martin is loved for his hearty recipes, which showcase the humblest of ingredients and transform them into indulgent dishes the whole family adore. Think classic Yorkshire puddings (opens in new tab), beef stew with dumplings (opens in new tab) and warm, comforting apple and blackberry crumble (opens in new tab)...
In his new show James travels across the UK to uncover some of Britain's best ingredients showcase their potential. Be prepared to feel very hungry while you're watching it…
James Martin's Great British Adventure: What can you expect?
If you're looking for some inspiration for your next foodie trip, you might want to take a leaf out of James' book at take a look at what's on your doorstep.
In James' brand new cooking show he travels across the UK cooking and eating from coast to coast in an effort to discover the very best ingredients and dishes from this little island.
In episode one James visits Orkney to source hand-dived scallops and finishes the with a boat trip to catch the famous brown crab from the region which he uses in a tasty pasta recipe.
Later in the series James heads into the Scottish highlands to forage for mushrooms and fish for wild salmon.
From Scotland James moves to Yorkshire where he visits his favourite fish and chip shop and cooks up his recipe for tikka mackerel buns with a fennel and apple salad…
James Martin's Great British Adventure recipes
During the series you'll see James cook his take on some British classics and show off some new and exciting ways to transform the best of British ingredients.
From his take on classic brandy snaps (opens in new tab) with Scotch whisky cream to his barbecued lamb chops with chimichurri sauce or crab pasta (opens in new tab) – it's sure to make you hungry!
What time does James Martin's Great British Adventure air?
The first episode aired on 11 February, and will continue to air every weekday at 2pm for a total of 20 episodes.
If you're feeling inspired by the recipes you see James cooking, you might like to grab a copy of his new cookbook which features 80 recipes that celebrate Great British food.
Will you be tuning in to watch James Martin's Great British Adventure? Head over to our Facebook page to share your favourite recipes from the show…
Jessica currently works as a Senior Food Writer at Future. She writes food and drink-related news stories and features, curates product pages, tests, and reviews equipment, and also develops recipes that she styles on food shoots. An enthusiastic, self-taught cook Jess adores eating out and sharing great food and drink with friends and family. She has completed the Level 1 Associate course at the Academy of Cheese and is continually building on her knowledge of beers, wines, and spirits.