James Martin's beef stew with dumplings is perfect hearty dish for cold winter evenings.
James Martin is one of our most popular chefs and this recipe is an absolute classic. This slow-cooked beef stew will take about 4 hours to cook. Although that sounds like ages, the prep time is only 20 minutes so it doesn't actually take up much time. It just bubbles away in the background, gently filling the house with delicious cooking aromas. Don't worry if you've never made dumplings before, it's ridiculously easy, and they make the perfect carby addition to this dish because you can smother them in the rich, tasty gravy.
Ingredients
500g stewing beef
50g plain flour
4 tbsp beef dripping or oil
100g celery
100g carrot
1 large leek
3 garlic cloves
150g whole baby onions
150ml red wine
500ml beef stock
3 tbsp fresh flat-leaf parsley leaves
Sea salt and freshly ground black pepper
For the dumplings:
200g plain flour, plus extra for dusting
1½ tsp baking powder
A good pinch of salt
75g shredded suet
Method
Preheat the oven to 150°C/300°F/Gas Mark 3. Toss the beef and flour together in a bowl with salt and pepper. Heat a large flameproof casserole dish until hot, add a little dripping or oil and enough of the beef to just cover the bottom of the casserole. Fry until browned on each side, then remove and set aside. Repeat with more dripping and beef in batches.
Meanwhile, cut the celery, carrot and leek into 2.5cm pieces and roughly chop the garlic. Add the last of the dripping and the onions, garlic, celery, carrot and leek, then cook gently for 5–10 minutes, until softened and lightly coloured. Return the beef to the casserole and add the red wine. Simmer until reduced by half, then add the beef stock and bring back to a simmer. Cover with a lid and place in the oven for 2 hours.
To make the dumplings, mix the flour, baking powder, salt and suet in a bowl and gradually add 3–5 tablespoons water, just enough to form a slightly sticky dough. Dust your hands with a little flour and roll the dough into small balls about the size of a ping-pong ball, then set aside.
After 2 hours, remove the stew from the oven and carefully place the dumplings on top. Return to the oven for 20 minutes, uncovered, until the dumplings have cooked through and turned light golden brown. Roughly chop the parsley and sprinkle over the stew to serve.
Top Tip for making James Martin's beef stew with dumplings
James says: 'Browning the meat well is very important when making stews like this, so brown it in batches in a hot pan to make sure it doesn't braise. The meat should also be cut into decent-sized pieces, otherwise they'll cook too quickly.' Don't rush things, however. Simmering and cooking the beef for longer means the meat will be more likely to fall off the bone.
How can I thicken up a watery gravy?
If your beef stew is a little watery and needs to thicken up you could add a few tablespoons of gravy granules. Just don't go overboard, as it will become quite salty.
How can I make this stew even richer?
Add caramelised onions to the mix; these will give it a thick consistency as well as deep flavour too. Equally, you could opting for roasted garlic instead of fresh.
You might also like...
Parenting advice, hot topics, best buys and family finance tips delivered straight to your inbox.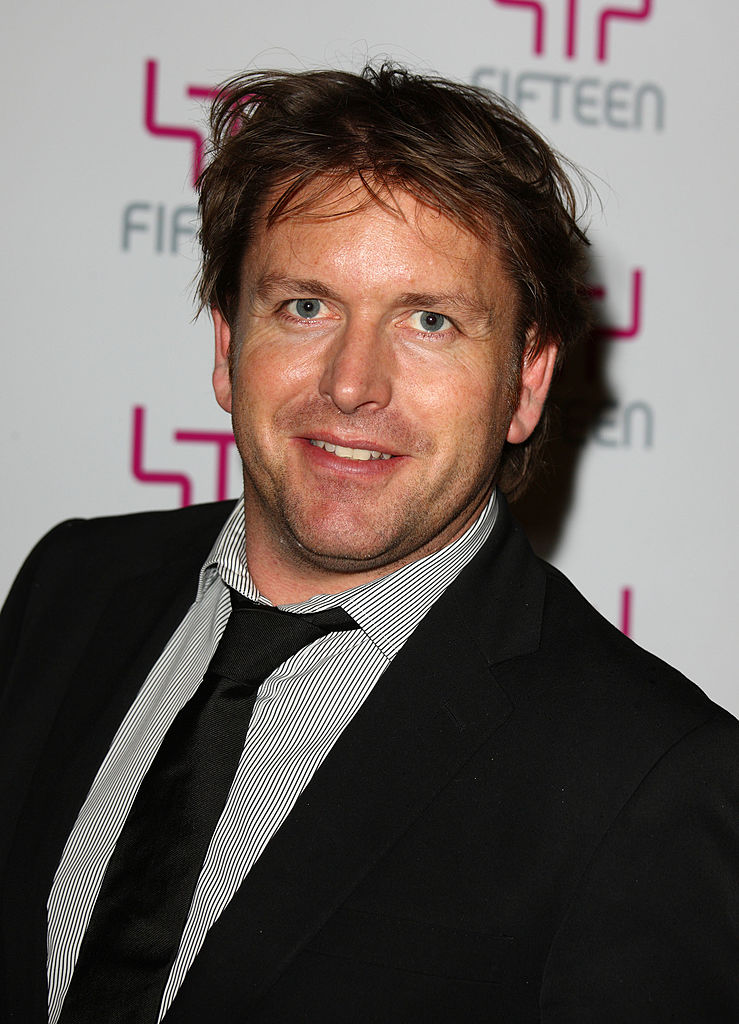 Celebrity chef and TV presenter
James Martin is best known as the presenter of BBC's Saturday Kitchen, which he hosted between 2006 and 2016. He's now the host of Saturday Morning with James Martin on ITV. James started his formal training to become a chef at Scarborough Technical College in 1988 and went on to further his skills at Hostellerie De Plaisance, Saint-Émilion, and Maison Troisgros in France before joining Anthony Worrall Thompson's 'One Ninety Queen's Gate restaurant in London.
He became head chef at just 22 when he joined Hotel Du Vin and went on to work in some of the best restaurants in London including Harvey's in Wandsworth, The Square in Mayfair and Alastair Little in Soho. James Martin has been on our TV screen for over 20 years, hosting Saturday Kitchen, as well as making appearances on Ready Steady Cook, and The Great British Menu and is a regular on This Morning. He enjoys cooking for his family and making dishes that are delicious and simple recipes that anyone can follow.