Lidl launches a spiced plum and cinnamon gin liqueur
Cocktail shakers at the ready!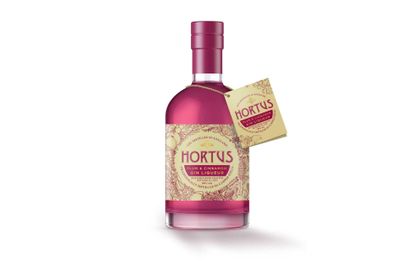 (Image credit: Lidl)
Few things are more comforting on a chilly autumn evening than a warming tipple.
And now low-cost supermarket Lidl has come up with an alternative to the usual hot toddy – and it sounds delicious.
The chain has added a spiced plum and cinnamon gin liqueur to its award-winning Hortus gin range.
Priced at £11.99 for a bottle the liqueur is best served warm and gives a nod to the flavours that make mulled wine so drinkable.
Aldi gin: Everything you need to know about Aldi's gin range (opens in new tab)
Infused with the flavour of rich plums, ginger, nutmeg, clove and cinnamon we can just imagine supping on a glass or two as the festive season rolls around.
Commenting on the launch Paul McQuade, Head of Buying for Spirits at Lidl UK: 'In the last 12 months our premium Hortus Gin Liqueurs have continued to grow in popularity. We have expanded the Hortus range, offering our customers a wide range of new and exciting Gins and Gin Liqueurs.
'The newest addition of the premium Hortus Spiced Plum and Cinnamon Gin Liqueur is perfect for the winter season, especially when served hot.'
And to take all the guesswork out of turning this tasty infused spirit into the ultimate party drink Lidl's Spirits Expert, Tristan Stephenson has created the Winter Orchard Warmer recipe below.
Winter Orchard Warmer (makes one litre)
250ml Hortus Plum and Cinnamon Gin Liqueur
700ml cloudy apple juice
2 cloves
1 star anise
1 stick of cinnamon
50g honey
Add all ingredients into a glass bottle and loosely screw the lid on. Place the bottle in a pan of water and bring to a simmer. Leave to infuse for 10 minutes, then remove the bottle using a towel, and pour into handled glasses. Finish by garnishing with star anise.
Last month the supermarket got taste buds tingling with the launch of its pomegranate and rose gin liqueur (opens in new tab).
With so many new flavours on offer we'll be earmarking this weekend for a cocktail making session!
Freelance Lifestyle Writer
Miriam Habtesellasie is a freelance lifestyle writer who has contributed content to GoodTo, Woman&Home, Women and Idealhome.co.uk. Miriam is based in London and is a fan of everything interiors, she admits to being spoilt for choice living in the capital. From stunning architecture right the way through to eye-catching department store window displays, she believes there's always an angle to be found that can translate to our abodes.