Lidl have launched a pomegranate and rose gin liqueur to jazz up your G&Ts!
It's less than £12 a bottle!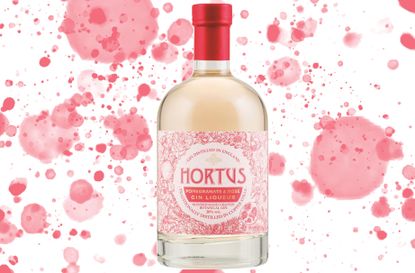 Lidl have launched a new pomegranate and rose gin liqueur that sounds delicious, and costs less than £12 for a bottle.
Lidl have a brilliant selection of cheap booze (opens in new tab) and they have just added a new gin liqueur that you'll want to try...
Flavoured gins have become more and more popular this year as the UK's thirst for 'mother's ruin' continues to soar.
We recently reported that Asda had launched a rhubarb and ginger gin liqueur (opens in new tab) and Porn Star Martini fans went wild at the news that Aldi had launched a passionfruit gin liqueur! (opens in new tab)
Now Lidl have decided to join the party and have expanded their range of Hortus gins with a delicious sounding pomegranate and rose water gin liqueur.
The 50ml bottle of Hortus Pomegranate & Rose Gin Liqueur costs just £11.99, which is a fraction of the price of big branded alternatives.
With the summer looking like it will never end, there's never been a better time to take your G&T to another level and add this gin liqueur to your drinks cabinet.
If you love a G&T you'll love these biscuits (opens in new tab) which are inspired by the tipple but are booze free!
The rose flavour is said to give the gin a lovely light floral quality while the pomegranate adds sweet and tart fruit flavours to the mix.
The gin liqueur has an ABV of 20 per cent, which is less than most gins and means you can have enjoy your drink with a less boozy hit.
Lidl's Spirits Expert, Tristan Stephenson, recommends serving the new spirit with Lidl's Italian Asti Spumante for an easy to drink sophisticated cocktail.
Tristan recommends serving the combination nice and cold in a champagne flute with a simple, zesty garnish like a strip of lemon.
Lidl customers are likely to be thrilled with the supermarket's latest addition as it has seen a 40 per cent increase in gin sales this year alone.
Speaking about the new launch, Paul McQuade, Head of Buying for Spirits at Lidl UK said: 'The new gin liqueur will strengthen and diversify the Hortus offering, moving it on from the popular existing varieties which focus on sweet fruits, and basing this addition on the recent floral spirits trend.'