Best Aldi gins: Aldi's best budget gins for 2023
A selection of the best budget Aldi gin to buy - all under £20 and available to purchase online...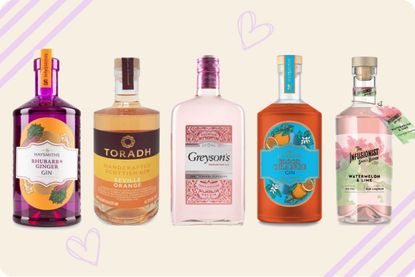 (Image credit: Future / Aldi)
From dry gin to fruit-infused gin, here are the best Aldi gins to buy online for 2023 - all of which are well under £20.
With the popularity of gin continuing to grow over the years, more and more retailers and leading supermarkets are jumping on the gin bandwagon. According to Aldi an average of 5,000 bottles of gin are sold every hour – that's an incredible 12,500 bottles per day.
In 2019, it was estimated that an average of 4.6 million people in the UK were 'heavy' gin consumers and Statista has predicted that the amount of gin bought in the UK for 2022 will continue to grow by 9% compared to 2021.
"Given that gin is the base of many popular cocktails including Tom Collins, Martini, and Pimm's, it's no surprise that it remains one of the most popular spirits to drink," says Senior Food Writer, Jessica Ransom. "If you love gin for its dry, refreshing characteristics, watch out when buying flavoured varieties. A lot of fruit-flavoured gins are actually gin liqueurs and so while they benefit from a lower ABV, they are often a lot sweeter and can taste sickly or syrupy."
Whether you want to drink it straight, pair it with a bit of fizz or turn it into classic gin cocktails, we're sure you'll find the perfect gin to suit at Aldi.
Best Aldi gins 2023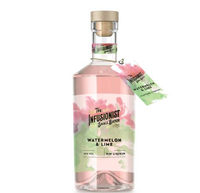 1. The Infusionist Watermelon & Lime Gin Liqueur
RRP: £9.99
A subtle hint of watermelon and citrus punch of lime makes this gin liqueur a favourite among Aldi shoppers. Not only is the gin liqueur on point, but so is the beautifully designed, florally decorated glass bottle. Tie with a pink ribbon and give as a gift.
---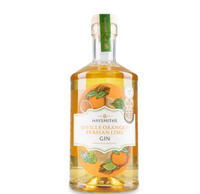 2. Haysmith's Seville orange & lime gin
RRP: £14.99
If you're a fan of citrus, this gin is the one for you. The tangy orange and punch of lime really bring this gin to life. Garnish with a lime and keep it simple with tonic or fizz it up and serve with Prosecco. Aldi says this gin has 'sweet lime undertones'.
Rated an average of 4.6 stars out of 5 by Aldi customers. "Delicious and such fantastic value. A nice gin with an ordinary tonic," said one happy shopper, who gave this gin 5 stars. Another added; "Such a lovely gin, In my opinion it's better than the leading brands, and the price makes it a perfect package."
---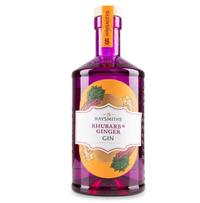 3. Haysmith's rhubarb & ginger gin
RRP: £14.99
Aldi's Haysmith's rhubarb & ginger gin has a fiery flavour thanks to the ginger. Aldi says this gin is 'spicy and fruity with a warming taste'.
One satisfied Aldi customer gave this bottle 5 stars commenting; "Not a great lover of flavoured gin, apart from Malfi pink grapefruit, this is an exception, most enjoyable and a real spring/summer drink." Another added; "Was an excellent good price will definitely buy it again on our next visit."
---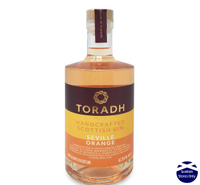 4. Toradh Handcrafted Seville Orange Scottish Gin
RRP: £14.99
Available in Scotland Aldi only, this gin has a warming citrus orange flavour made with Seville orange - a bitter orange, perfect if you're a fan of marmalade. Serve this gin with a dark chocolate dessert for the perfect pairing.
---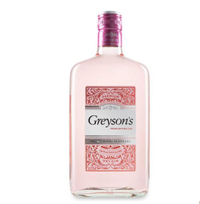 5. Greyson's Premium pink gin
RRP: £13.49
Ideal served with lemonades, Greyson's Premium pink gin is a delicate gin with a hint of raspberries and strawberries. Serve with plenty of ice and heaps of berries on top for an impressive, yet simple cocktail. Aldi says this gin has 'aromas of berries'.
Rated an average of 4.5 stars out of 5, this gin is a popular choice amongst Aldi shoppers. "A really good flavour, summer fruits go very well with Apperatino," said Sheila, who gave this gin 5 stars. "A lovely smooth gin with undertones of fresh raspberries and strawberries," said Aldi customer Pauline, who also gave this bottle 5 stars.
---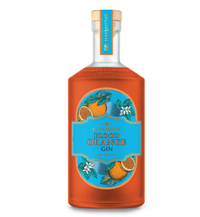 6. Haysmith's Blood Orange Gin
RRP: £14.99
Another Haysmith's classic at Aldi. This vibrant bottle contains a punchy, blood orange infused gin. Add a shot into a glass with plenty of ice and top up with soda or tonic water. A slice of orange on the side and you've got yourself a speedy cocktail. You could also add a sprig of fresh rosemary or thyme for a woody twist.
---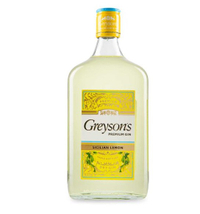 7. Greyson's Sicilian lemon gin
RRP: £13.49
A smooth, zesty lemon gin - perfect for the summer months. Greyson's Sicilian lemon gin has a rich, fresh flavour.
"Good flavoured gin. Certainly on par with other well-known more expensive gins. Mixes well with either tonic or Aldi's fresh still lemonade. Would recommend & certainly re-purchase," said Aldi customer, who gave this bottle 5 stars. Another Aldi shopper also gave this bottle 5 stars and added; "I have tried the Gordons version and this is far superior. The taste has so much citrus lemon in it. So refreshing."
---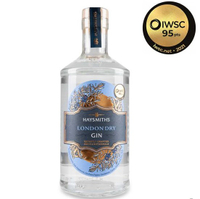 8. Haysmith's London dry gin
RRP: £14.99
This award-winning gin has been given bronze and silver awards from the IWSC 2021 as well as a silver in The Gin Masters: The Spirit Business award. Aldi describes this gin as having 'bold signature flavours of juniper and citrus peel with underlying notes of complex botanicals'.
Rated an average of 4.6 stars, this gin has been labeled a fantastic gin as well as being good value. "I'm not an expert on gin but, I must say that I find myself very pleased with the quality of the gin, I like it with a good quality tonic and a slice of lime," said Dobbo, who gave this gin 5 stars. "This is a great gin and so worth the money. This will definitely be a regular in the cupboard for me," said Katy who also gave this bottle 5/5.
---
Related Features:
Video of the Week
Jessica Dady is Food Editor at Goodto.com and has over 10 years of experience as a digital editor, specialising in all things food, recipes, and SEO. From the best food hampers to cookbooks, from the best cake stands to kitchen appliances, Jessica has a wealth of knowledge when it comes to must-have food products. A passionate baker, she spends some of her time creating celebration cakes for friends and family including her two lucky children.