Morrisons has launched a Bourbon and Custard Cream hybrid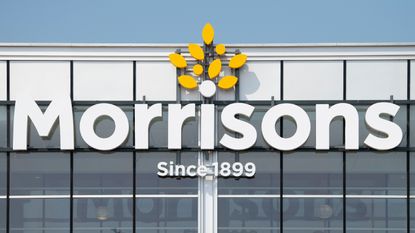 (Image credit: Morrisons)
What would you pick if you had to choose between a Bourbon and a Custard Cream?
Of course, making such a decision is hard, which is why Morrisons has created a new treat by combining two of the most iconic biscuits.
The supermarket has introduced new Bourbon Creams, which feature a Custard Cream filling and the famous Bourbon biscuit casing.
The best part is that a whole pack is only 40p - and while they might not be the healthiest biscuits (opens in new tab), we're dying to give them a try.
Instagram food blogger, Kevs Snack Reviews, shared a snap of the brand new biccies, sharing a peek inside the cookie hybrid.
"They're rather nice! There's the cocoa flavour of a bourbon, balanced out by the mellow vanilla custard-like sweet filling. It's not the same rich chocolatey experience as a normal bourbon, just different," a caption beside the upload says.
"Overall I rather enjoyed these. I probably wouldn't get them again though, because I just prefer bourbon and custard creams to be one way or the other. But it's a fun mashup!"
There was mixed reactions from foodies in the comment section, with many desperate to get their hands on a packet of the sweet treats.
One wrote, "I need these!!!"
"Now this is a bit of me 😂," added another, while a third penned, "Oooo interesting! Definitely want to try these 😋"
Others proved to be skeptical of the Bourbon and Custard Cream combo.
"How could they do this to the humble custard cream?! 😫 gotta try it though," one admitted.
"This is what my nightmares are made of," a second horrified commenter typed.
"This is an absolute no from me," a third simply declared.
While you're out picking up a few packets of the crunchy snack, stop by the cafe - Morrisons is feeding kids for free (opens in new tab) all the way through the summer holidays (opens in new tab).
Customers can get a complimentary dinner with any adult meal above £4.50. Morrisons has confirmed that the Kids Eat Free All Day campaign would continue until September 5.
Kudzai Chibaduki joined Future as a trainee news writer for Good To, writing about fashion, entertainment, and beauty. She's now a freelance fashion wardrobe stylist and helps direct magazine photoshoots.