'Don't just jump on a fix' - Martin Lewis issues urgent energy switch warning
The money saving expert has warned homeowners to be cautious before switching energy tariffs to save money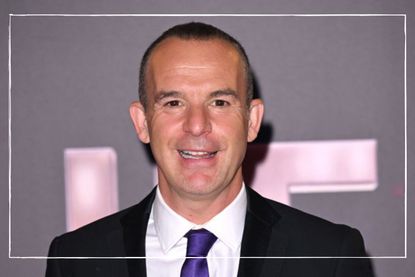 (Image credit: Getty Images)
Money saving expert Martin Lewis has warned households to think carefully before switching energy provider while the Energy Price Guarantee is still in place. The warning comes as energy supplier Ovo became the first to offer its existing customers a fixed rate deal below the price guarantee.
Families across the country have spent months worrying about how much their energy bills will cost as prices have skyrocketed. And they were set to rise again in April when the price guarantee was meant to increase to an average £3,000 a year, based on typical use. But as wholesale gas prices are forecast to fall as we head in to summer, that increase was scrapped and the guarantee was extended, at it's current level of £2,500 for another three months.
Why is Martin Lewis urging caution?
Martin is warning households to be careful before switching to a fixed-rate tariff as it might not actually work out as the cheaper option.
Ovo is offering its four million existing customers a one-year fixed rate deal of £2,275 - which is £225 cheaper than the price guarantee. So on the face of it, it seems like a no-brainer for those customers to switch. But this is where Martin urges households to be cautious.
"People need to be very careful not to just jump on a fix because it costs less than they're paying right now. If you're on a standard tariff, the rates you pay are governed by a cap. That cap is currently set by the Energy Price Guarantee, and will stay roughly stable until the end of June.
"After that, because wholesale rates - the rates energy firms pay - have dropped, it's likely the price cap will drop, and on current predictions that means you'll start paying 20% lower rates than now. That price is predicted to stay around that point until the end of the year and into early 2024.
"Based on those predictions, unless a fix is more than 15% cheaper than your current standard tariff - and this one isn't - it's unlikely to be cheaper over the year."
But Martin did also stipulate that these are predictions only, and that things can change rapidly.
The first energy fix in recent times has launched (an Ovo existing customer deal) - more due imminently. Is it worth considering? My quick analysis...Feel free to share with anyone interested. pic.twitter.com/uGty852pIEMarch 24, 2023
See more
Should I switch to a fixed tariff?
Energy prices will be pretty stable for the next three months thanks to the extension of the price guarantee. While prices are forecast to drop after that, it's hard to know exactly what will happen until nearer the time.
If you stay on your supplier's standard tariff, you will be protected by the price guarantee, while it is in force. Prices may go up again or they may come down, it's a bit of an unknown.
However, if it is important to you to have some certainty about how much you are paying, you might consider fixing. But be aware that if you fix, you might end up paying more over the duration of that fixed deal, than if you had stayed on the standard tariff.
Sarah is Goodto.com's Money Editor. After segueing into the world of personal finance from the Homes sector, and acting as launch editor of Goodto's sister brand TheMoneyEdit.com, Sarah now focuses on family finance. She is passionate about cutting through confusing jargon to help people make sound financial decisions, avoid overspending and set themselves and their families up for a financially-stable future.