How much will my energy bills cost from October? Use our energy calculator
We explain how much your energy bills will cost from October when the energy price cap drops, how you can reduce how much you pay, and what the average gas and electric bills will be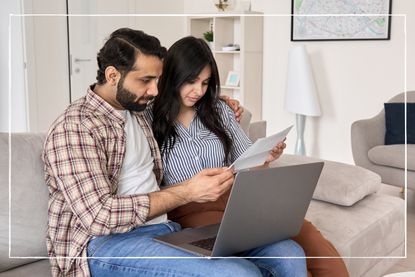 (Image credit: Getty Images)
Goodto Newsletter
Parenting advice, hot topics, best buys and family finance tips delivered straight to your inbox.
Thank you for signing up to GoodTo. You will receive a verification email shortly.
There was a problem. Please refresh the page and try again.
Recent updates
This article has been updated to reflect the October 2023 price cap figures, including consumption figures, unit costs and standing charges. In addition, we have made changes in light of the confirmation of the next cost of living payment date, added a helpful glossary of terms and provided more information on how to switch energy suppliers. It has also been fact checked and any out of date information removed.
How much will my energy bills cost is a question millions of people are worrying about in the wake of the energy crisis and the soaring price of gas. But now that the price we pay for our energy is set to drop again, what does this mean for our bills for the rest of 2023?
Since it's introduction in 2019, the energy price cap has been set by energy regulator Ofgem. But the cap got so high during the energy crisis, that the government intervened and introduced the Energy Price Guarantee to limit typical bills at £2,500 a year.
However, the energy price cap dropped below the level of the price guarantee in July, meaning slightly cheaper bills. And Ofgem has just announced that the cap is going to drop again from October, providing some relief for families who were worried about how they would afford their bills over the winter months.
Now that prices are falling, energy suppliers are slowly starting to bring fixed energy deals back to the market so it's also worth seeing if you could be paying less for your energy by switching - use a price comparison website, like our sister site Go.Compare to see other available tariffs that suit your family.
How much will my energy bills cost from October?
From October 2023, average energy bills (based on typical use) will be capped at £1,923, £151 cheaper than the July price cap, which was set at £2,074. It's the first time since April 2022 that the price cap has been below £2,000. This applies to bills paid by direct debit in England, Scotland and Wales. Energy is regulated separately in Northern Ireland. Those who pay by cash or cheque, or have a prepayment meter will pay slightly more, due to the higher cost to the energy company to service them.
But remember that the figure stated in the price guarantee is not a maximum you will ever pay. It is based on typical use in a typical house. If you use more energy than 'typical' then you can expect to pay more.
Under the current energy price cap, the average price you currently pay per unit (kilowatt hour or kWh) of electricity is capped at 30p, and the average price you pay per unit of gas is capped at 8p. But from 1 October, these will drop to 27p for electricity and 7p for gas. These are average unit prices. The unit rate itself varies depending on where you live. The full list of rates have been passed to suppliers to ensure that they are used to calculate bills in Great Britain.
You can use our calculator to see what impact further changes in the energy price cap will have on your bills. You can also check out our guide if you need your energy bills explained to help you understand them better.
But while the energy price cap has come down, it is still much higher than it was before the energy crisis, so energy bills still might be unaffordable for low income families.
Alice Haine, Personal Finance Analyst at Bestinvest, the DIY investment platform and coaching service, comments: "Although energy prices are lower, they are not expected to return to pre-2020 levels for several years – perhaps even until the end of the decade, according to Cornwall Insight. In addition, customers that survived the winter energy crisis thanks to the Government's winter support payments will no longer have that resource to help them cover their energy costs going forward – so bills will remain unaffordable for some.
"One glimmer of hope is that the lower energy price cap could see the re-emergence of fixed-price tariffs, where the unit price for the gas and electricity someone consumes does not change for a set period."
However, in his Autumn Statement 2022, Jeremy Hunt announced that further support would be given to those most vulnerable, including a £900 cost of living payment for those who receive means-tested benefits. The next instalment is due to be paid between 31 October and 19 November
Important terminology explained
Energy price cap: often expressed as an annual figure that a 'typical household' would pay for their energy, the price cap actually puts a limit on the price you pay per unit of gas and electricity. It's set by the energy regulator Ofgem to ensure families pay a fair price for their energy
Energy Price Guarantee: this was a temporary price cap that was introduced by the government when Ofgem's price cap got so high at the height of the energy crisis. It was introduced in October 2022 and ended at the end of June 2023.
Prepayment meter: this is type of energy meter where gas and electric needs to be paid for in advance of using it, rather than a standard meter where families pay for their usage afterwards.
Ofgem: This is the energy regulator. Ofgem are responsible for setting the energy price cap, which is reviewed every three months.
Fixed energy tariffs: A fixed energy tariff is where the price you pay per unit of gas or electricity is fixed for a specific term, which could be one or two years. Those who have fixed their energy prices will be unaffected by changes in the energy price cap for the duration of their fixed tariff.
Cost of living payments: Low income households and those who receive certain benefits are eligible for additional financial support from the government in the form of cost of living payments. For the 2023/24 tax year, qualifying individuals will receive up to £900 support that does not need to be repaid.
How can I reduce how much my energy bills will cost?
Normally, the best way to tackle rising energy prices is to switch to a cheaper deal. Amid the height of the energy crisis, many suppliers raised the costs of their tariffs. This meant there weren't really any cheap deals to be found. Now the price cap has dropped, suppliers are slowly but surely starting to offer deals cheaper than the price cap (you can find the latest deals on our sister site Go.Compare).
But money saving expert Martin Lewis has flagged that households should be careful before committing to a fixed tariff, as it might not actually work out cheaper.
Reduce how much energy you use
While switching to a different provider won't help you to reduce your energy bills right now, the key move is to reduce how much energy you use at home. There are simple and inexpensive methods you can adopt. You could even consider some options which may involve a short-term cost now with the promise of long-term savings in the future.
Energy-saving measures you could try include:
Turning off any appliances left on stand-by mode
Using eco modes on any wet appliances, such as dishwashers and washing machines
Drying clothes outside or on an airer instead of using a tumble dryer
Swapping older incandescent light bulbs to energy-saving alternatives
Draught proofing
Choosing the most energy-efficient models you can when purchasing new appliances.
Know how much energy your appliances use
It will also be helpful to understand how much your most often used appliances cost to run so you know which are using the most energy and could be used less.
Check your tariff and any grants you might qualify for
You might also find that there is a tariff that allows you to benefit from electricity being cheaper at night, and that may work for some people, although it's important to note that if you are on this kind of tariff, any energy you use at peak times is likely to be more expensive than other tariffs.
You may also be eligible for a grant from the government for improvements to make your home more energy-efficient. This might be loft or wall insulation or even a new boiler.
You could also check to see if you qualify for free gas and electric vouchers.
Useful tips
If you are struggling to pay your energy bills, speak to your provider in the first instance and see if they can help. You might be able to arrange an alternative payment plan or qualify for support to help reduce your bills.
How to switch energy suppliers
If you find a good energy deal that is substantially lower than the energy price cap, then it's worth knowing how to switch energy suppliers. And the good news is, it's relatively straightforward.
First you should use a price comparison site, such as Go.Compare, to compare available tariffs to make sure you are getting a good price. Sometimes price comparison websites have exclusive deals so they are worth checking out
You can always contact potential suppliers if you have any questions or need more information. It's good to do this before you commit to a new supplier
Once you're happy, you can sign up to your chosen tariff by following the instructions on the price comparison site, or the suppliers own website
You don't need to inform your current supplier that you're leaving, your new supplier should take care of this for you
Take a meter reading on the day of the switch over to ensure accurate bills.
What is the average UK energy bill?
Your energy bill will depend on multiple factors. These include your location, the tariff you're on, the type of meter you have, how many people there are in your household, how energy efficient your home is and how you pay your bill. But understanding the average gas and electricity bills in the UK can be a useful benchmark.
Average electric bill
According to Ofgem, the average household of 2.4 people uses 2,700kWh (kilowatt hours) of electricity each year.
As of July 2023, the average unit rate is 30p/kWh under the energy price cap. That means the average electric bill will be about £810 per year, or £67.50 per month. Remember that you will also pay a standing charge of 53p per day on top of your usage.
From October, when the unit rate drops to 27p/kWh, the average bill will be be £729, or £60.75 per month, with a daily standing charge of 53p per day on top.
Average gas bill
When it comes to the average gas bill, the average UK household uses 11,500kWh of gas every year at an average cost of 8p/kWh. This means the average gas bill will drop to £920 per year, or £76.67 per month. You will also pay a standing charge of 29p per day on top of your usage.
From October, you'll be paying a penny less per unit of gas that you use, so you can expect to pay £805 per year or £67.08 per month, with a 30p daily standing charge on top.
How much you actually pay will ultimately depend on where you live and how much energy you use. You will likely find that you spend less in the summer as you don't need your heating on and you don't need to have your lights on as much, but more in winter when the nights draw in and temperatures drop.
It can be confusing to understand what the energy price cap means and whether you should fix your energy prices or not. If you have specific questions about your bill or are struggling to pay, speak to your energy provider as soon as possible.
Video of the Week:
Parenting advice, hot topics, best buys and family finance tips delivered straight to your inbox.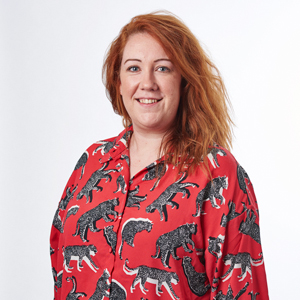 Sarah is Goodto.com's Money Editor. After segueing into the world of personal finance from the Homes sector, and acting as launch editor of Goodto's sister brand TheMoneyEdit.com, Sarah now focuses on family finance. She is passionate about cutting through confusing jargon to help people make sound financial decisions, avoid overspending and set themselves and their families up for a financially-stable future.