Parents fined up to £373,500 for failing to prevent their child from doing this one thing in the car (and it's totally avoidable)
In the last 12 months, more than 700 parents were caught travelling in the car with their kids who weren't wearing seatbelts, incurring hefty fines. And the numbers are on the rise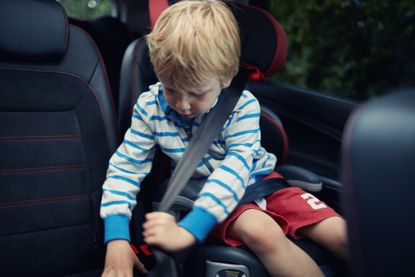 (Image credit: Getty Images)
Goodto Newsletter
Parenting advice, hot topics, best buys and family finance tips delivered straight to your inbox.
Thank you for signing up to GoodTo. You will receive a verification email shortly.
There was a problem. Please refresh the page and try again.
More than 700 parents were caught by the police for driving with children who weren't wearing their seatbelts, according to new research.
While most parents make the best effort to keep their children safe in the car, spending hours agonising over the best car seat to buy. But even if you are clued up on child car seat rules, sometimes, kids might play with their seatbelts and unclip themselves, while the car is in motion.
This is not only dangerous but can also lead to the driver being slapped with a fine of up to £500 if caught by the police. Research by Wagonex, using police data available under the Freedom of Information Act, has found that 747 drivers were caught driving while child passengers weren't wearing a seatbelt, with fines totalling a whopping £373,500.
The data also showed that instances tended to spike during school holidays and that over the last 12 months, the most fines were incurred in Manchester. But the data also highlighted a worrying statistic - that the number of fines issued had increased by 15% between January and June 2023, compared to the previous year. This suggests that people might not be aware of the rules around children wearing car seats, or the consequences if they are caught breaking them.
Make sure you know the current seatbelt rules
Under current UK rules, drivers are responsible for any passenger aged up to 14 and can be fined for each child not wearing a seat belt. Drivers caught are given an on-the-spot penalty of £100, and if the case goes to court, can be fined up to £500.
Driving laws also state that it is the driver's responsibility to ensure children have an appropriate car seat until they are either 135cm in height or 12 years old.
Before heading abroad during a school holiday, you should check the rules for the country you are travelling to, making sure you don't fall foul of the laws there.
Areas in the UK where motorists have been issued child seatbelts fines in last year
More than half (58%) of those caught driving with a child not wearing a seatbelt were in the northwest of England, in either Manchester or Lancashire. Almost a fifth of drivers were from the Midlands, with 18% from Staffordshire and Lincolnshire.
The top 10 areas with the most fines, were:
Manchester
Lancashire
Staffordshire
Lincolnshire
Northern Ireland
Northamptonshire
Hertfordshire
West Mercia
Dorset
Cleveland
Toby Kernon, CEO and founder at Wagonex said: "With holiday mode in full swing, many busy parents may be easily distracted by the challenges of a journey ahead, such as delays and road works – meaning safety checks like seatbelts can get forgotten.
"We expect to see this more so during the school holidays as more and more families prepare for long journeys on the road. If drivers spot a child without a belt, be sure to pull over as quickly and as safely as possible and ensure they are correctly strapped in, potentially even having an adult passenger sit with them for the rest of the journey to prevent it from happening again."
How to keep your child buckled in when travelling in the car
Regularly explain to children why it is so important they wear their seatbelts and the consequences of not wearing it
Before each journey, make sure all passengers are wearing their seatbelts before starting the engine
Prevent boredom by taking car-friendly toys, travel games, or electronic devices to divert attention from messing with seatbelts
Pay attention to any warning sounds your car emits when a seatbelt is unbuckled
If your child unbuckles their seatbelt, depending on their age, you can either instruct them to refasten it or pull over when it is safe to do so and refasten it yourself.
For a child that keeps unfastening their seatbelt, have an adult passenger sit with them for the rest of the journey if you can.
If you have a long car journey planned, try these family-friendly travel car games to keep the kids entertained. Or if you want to buy a device instead, make sure you know how to choose the right tablet for your kids.
Parenting advice, hot topics, best buys and family finance tips delivered straight to your inbox.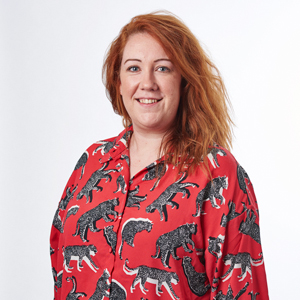 Sarah is Goodto.com's Money Editor. After segueing into the world of personal finance from the Homes sector, and acting as launch editor of Goodto's sister brand TheMoneyEdit.com, Sarah now focuses on family finance. She is passionate about cutting through confusing jargon to help people make sound financial decisions, avoid overspending and set themselves and their families up for a financially-stable future.