Taking your kids on holiday after a divorce? Here are 7 rules you need to know before you go
Legal experts explain why parental responsibility is so important if you want to travel with your kids if you are divorced. We explore the permissions you need, as well as what to do if your partner refuses.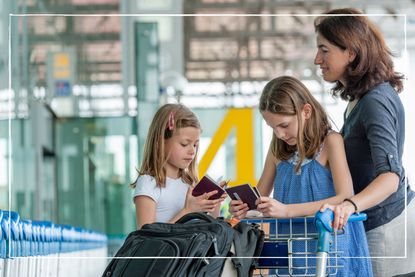 (Image credit: Getty Images)
Goodto Newsletter
Parenting advice, hot topics, best buys and family finance tips delivered straight to your inbox.
Thank you for signing up to GoodTo. You will receive a verification email shortly.
There was a problem. Please refresh the page and try again.
If you have split from your partner or don't have the same surname as your children, going on holiday (especially if you fly) with your kids can be complicated.
Holidays of any kind with children can be stressful affairs, but knowing how to sit together on a flight for free and how to save money at the airport can help. It's also imperative to listen to Martin Lewis' travel insurance warning so that you, your family and your money are protected should the worst happen.
But if you and your partner are divorced and you want to head abroad with your child/ren, there are certain legal documents you will need to show immigration staff and your airline before you can fly.
Karen Jeary, partner in the family team at Mayo Wynne Baxter solicitors, says: "The summer holidays can be a challenging time for parents, especially if they are recently separated.
"It is important for parents to plan ahead – especially for trips abroad. We always recommend getting written permission from your former partner before purchasing any holidays or flights, especially if there is a chance that verbal permission could be withdrawn before travel."
If you are a divorced parent or have a different surname to your child, and you want to take the kids on holiday, here are seven things you need to know before you travel. This can also apply to grandparents wanting to take their grandchildren on holiday, so do make sure you check what's required before you travel.
1. Parental responsibility is key
Whether you need your ex's permission to take your child on holiday depends on whether they have 'parental responsibility' or not. So, who has it?
Parental responsibility is a legal concept which refers to the rights, duties and responsibilities that a parent has towards a child. All birth mothers automatically have parental responsibility for their child. A child's father will normally have parental responsibility if he's married to the child's mother or listed on the birth certificate. If you are in a same sex couple, both parents will have parental responsibility if married or in a civil partnership.
Unmarried partners of either sex can arrange a parental responsibility agreement with the mother or obtain a parental responsibility order from a court.
2. You might need consent to take your child abroad
If someone else has parental responsibility for your child, you will need their permission or consent to take the child abroad. And it's a good idea to get it in writing.
Stefan Donnelly, solicitor in the family team at Birketts law firm, said: "Where both parents have parental responsibility, and there are no existing court orders in place in relation to the arrangements for the children, then neither parent is permitted to take a child abroad without the other parent's written consent.
"To do so risks committing 'child abduction' – which is a criminal offence. It is important to be aware that 'abroad' constitutes anywhere outside of England and Wales."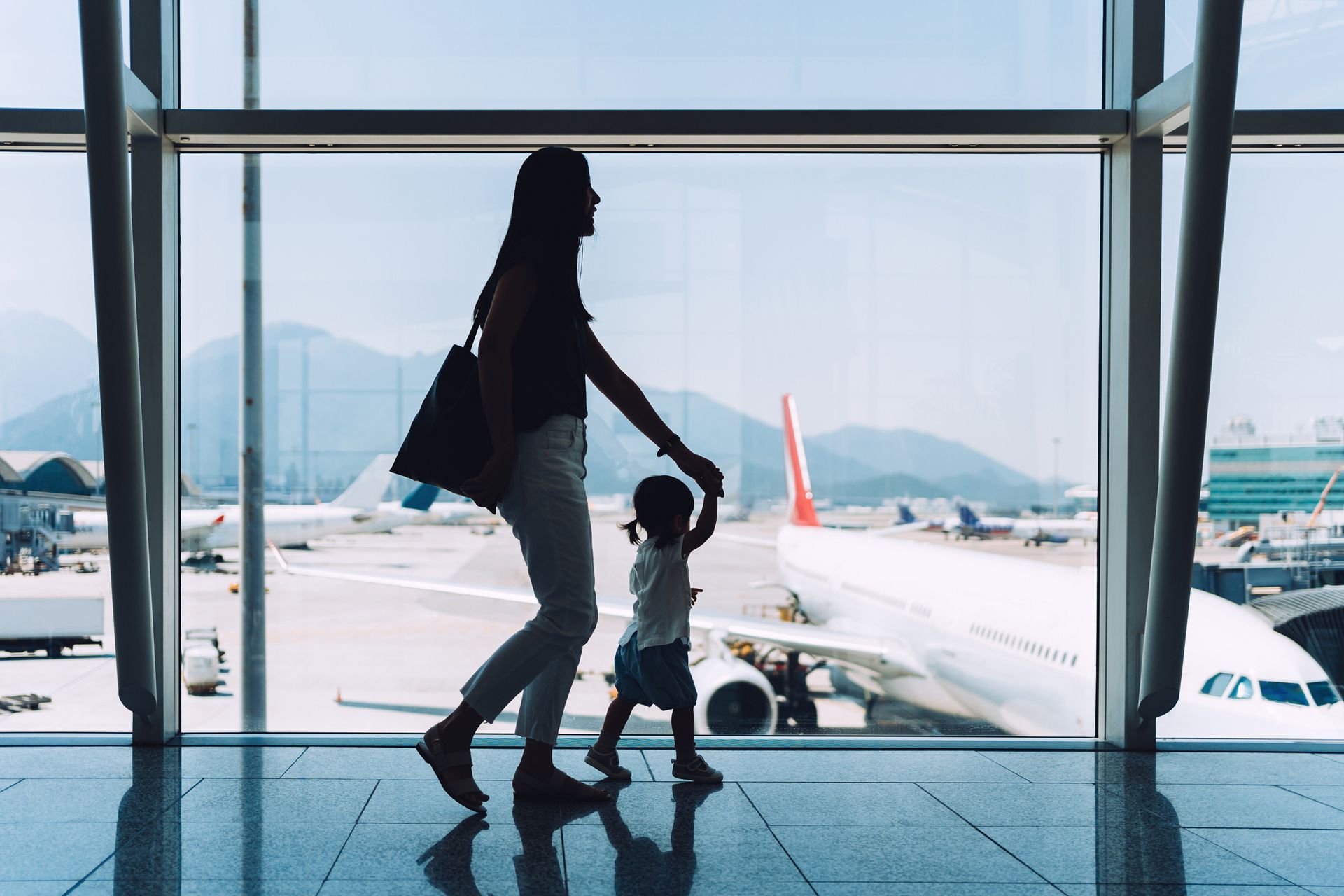 3. There isn't a set template for a consent letter
Somewhat unhelpfully, the government doesn't issue a standard template for the giving of parental consent, but there are several online you can download and use, such as this Child Travel Consent form from Law Depot, or this consent form from Legal Contracts.
The letter should include:
Travel details such as where you are staying, for how long, how you are travelling as well as the departing and return dates
The contact information of the person with parental responsibility who is not going on the trip
All your child's information, such as full name, date and place of birth
But do check with your holiday provider and airline if they have any specific requirements that need to be met, before you travel.
Anita Scorah, partner in the family law team at SAS Daniels legal firm, said: "For absolute peace of mind, the donor may wish to attend at a solicitor's office with photo ID to request that a solicitor witness them signing the consent letter so there is unlikely to be any challenge to the legitimacy of the letter of consent. Solicitors will make a small charge for the certification process."
4. The rules are different if you have a 'child arrangements order'
If you have a child arrangements order in place, then you might not need permission from your child's other parent to travel. Jennifer Moore, legal director at divorce lawyers Rayden Solicitors, says: "The exceptions to the rule are where the parent travelling has a 'lives with' court order in their favour (previously called a residence order/ sole custody order), which permits them to take the child on holiday for up to 28 days without the consent of the other parent, or, where the parent travelling has a 'specific issue order', specifically permitting the foreign travel."
If you have a child arrangements order or specific issue order, take a copy of the order on holiday with you.
5. You might need to go to court to be able to take your child on holiday
If you need your ex's permission to take your child abroad and they refuse, you'll need to get legal advice and go to court to get permission.
Solicitor Stefan Donnelly adds: "It should be stressed that a parent must have a good reason for refusing permission, such as concerns that the child will not be safe whilst on holiday, or that they might be at risk of abduction (i.e. taken abroad and not returned). Hostility between parents is not a good enough reason to refuse permission.
"In the normal course of events, permission for a child to go on holiday is invariably given by the court. This is, of course, subject to the travelling parent demonstrating that suitable travel arrangements have been made, and that the host country is a safe and appropriate destination for a holiday."
6. Different surnames can cause travel issues
You don't need to have split up with your child's other parent to have issues when travelling alone with them. If you and your children don't share a surname, you may encounter difficulties at passport control as staff have a duty to screen for child abduction and trafficking. This can also apply to grandparents wanting to take their grandchildren on holiday.
You should take your child's birth certificate on holiday with you, to prove you are their parent. This will show the name of your child, their date and place of birth and will match with the details on their passport. It will also give the full names of both parents at the time of their birth, which will also be visible on your own passport. If you have had any other name changes, it's important you take all the necessary documentation with you.
7. Other countries may have different rules
It's not just UK rules you need to worry about when going on holiday. Some countries, such as the US and South Africa, have strict border entry requirements to safeguard against child abduction and trafficking.
If you don't have the right paperwork, these rules could result in you being refused permission to fly or turned away at the border for non-compliance. So check the rules at your destination well in advance of your trip.
The experts
Karen Jeary is a family law specialist, and is experienced in all areas of family law including divorce and complex financial matters. Karen is a member of Resolution and qualified as a Collaborative Lawyer, before being made partner at Mayo Wynne Baxter.
Stefan is a Solicitor at legal firm Birketts. As part of the Family Team, Stefan advises on a range of family issues including divorce, disputes between unmarried couples and child arrangements.
Stefan is also a member of Resolution, a national group of family lawyers who aim to resolve family disputes in a conciliatory way.
Anita is a Partner in the family law team at SAS Daniels and has specialised in matrimonial and child law for more than 27 years. Anita is also a member of Resolution and has a breadth of expertise around family law, including divorce, separation agreements and various aspects of child law. Anita also has specialist experience in the law relating to same-sex couples, having co-run the Manchester LGBTQ+ legal clinic.
Jennifer is Legal Director at Rayden Solicitors with more than a decade of experience in various aspects of family law. This includes divorce and separation as well as child contact and custody disputes as well as disagreements over foreign travel and relocation.
For extra piece of mind, make sure you have adequate travel insurance in place as soon as you book your holiday. A Global Health Insurance Card is also a good idea.
Parenting advice, hot topics, best buys and family finance tips delivered straight to your inbox.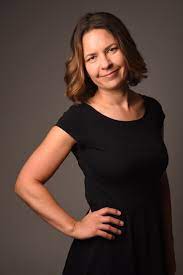 Emma Lunn is a multi-award-winning journalist who specialises in personal finance and consumer issues. With more than 18 years of experience in personal finance, Emma has covered topics including all aspects of energy - from the energy price cap to prepayment meter tricks, as well as mortgages, banking, debt, budgeting, broadband, pensions and investments. Emma's one of the most prolific freelance personal finance journalists with a back catalogue of work in newspapers such as The Guardian, The Independent, The Daily Telegraph, the Mail on Sunday and the Mirror.