Goodto Newsletter
Parenting advice, hot topics, best buys and family finance tips delivered straight to your inbox.
Thank you for signing up to GoodTo. You will receive a verification email shortly.
There was a problem. Please refresh the page and try again.
This butterflied balsamic chicken is a really simple way to turn ordinary chicken breasts into a really special dinner.
Roast the potatoes first in the oven, then griddle the chicken breast as the potatoes finish off, with a few tomatoes for colour and flavour. It takes just over an hour to make this meal, but a good portion of that is just waiting for the potatoes to roast - there is nothing taxing about it. This is a great way to cook new season potatoes like Jersey Royals, which are usually available April to June in the UK. Salad potatoes (available throughout the summer) are a good alternative, or you can just use regular Maris Piper or King Edwards, cut into small chunks. You may want to parboil them for 5 minutes before roasting. To speed the recipe up, just serve with boiled potatoes, tossed in a bit of butter and rosemary.
Ingredients
300g (10oz) new potatoes, scrubbed and cut into chunks
4 sprigs of fresh rosemary, or 1 tsp dried rosemary
2 tbsp olive oil
2 chicken breasts, skinned
Salt and freshly ground black pepper
6-8 tomatoes on the vine
1 lemon, cut in half
1 tbsp balsamic vinegar
A few rocket leaves, to serve
Method
To make this chicken breast recipe, set the oven to Gas Mark 7 or 220°C. Put a small roasting tin in the oven to heat up. Add the potatoes and rosemary and drizzle with 1 tbsp of the oil to coat the potatoes. Roast for 30 mins, turning them after about 20 mins.
Prepare the chicken by placing the fillets on a board. Carefully slice each breast almost in half widthways, keeping the edge intact. Open the breast out along the fold, so it looks like butterfly wings. Rub the remaining oil all over the meat and season well.
Heat a griddle pan and cook the chicken for 3 mins each side until golden brown and just cooked through. Add tomatoes and lemon halves to cook at the same time. Turn off the heat. Drizzle the meat with vinegar while it is in the pan.
Serve the chicken with the potatoes, griddled tomatoes, lemon halves and a few leaves.
Top tip for making butterflied balsamic chicken
Brush pesto over the chicken before griddling it, for extra flavour
How do I butterfly a chicken breast?
Place the chicken breast on a large cutting board and use a long, sharp knife. Place the palm of your hand on the chicken breast to hold it in place, keeping your fingers well out of the way. Cut horizontally, from the fattest part of the chicken breast towards the opposite edge. Stop about half an inch from the edge. Fold the chicken breast out into a butterfly, cutting a little further to neaten up and flatten if necessary.
How do I flatten the chicken breast if it's too thick?
To get a nice even finish, you want your butterflied chicken breast to be about the same width all the way across. If you have some chunky bits, you can flatten them with a rolling pin, and tenderise the chicken a little at the same time. Place the butterflied chicken between two pieces of parchment paper, and use a rolling pin to gently bash the meat to flatten it a little.
You might also like...
Parenting advice, hot topics, best buys and family finance tips delivered straight to your inbox.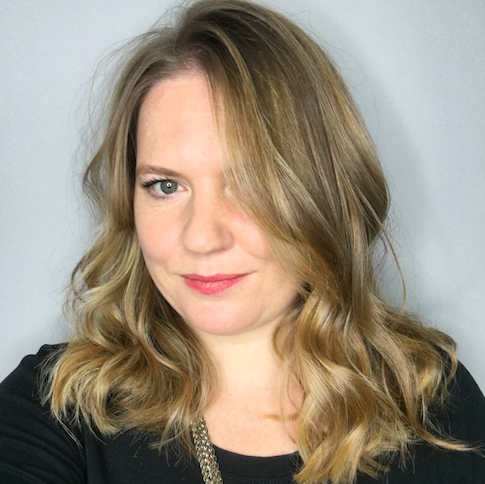 Food and Lifestyle Writer
Octavia Lillywhite is an award-winning food and lifestyle journalist with over 15 years of experience. With a passion for creating beautiful, tasty family meals that don't use hundreds of ingredients or anything you have to source from obscure websites, she's a champion of local and seasonal foods, using up leftovers and composting, which, she maintains, is probably the most important thing we all can do to protect the environment.