Our chocolate drip cake features an explosion of your favourite retro chocolate bars.
Chocolate drip cake is made with all your favourite chocolate bars and is flooded with chocolate ganache. Taming Twins blogger Sarah Barnes' mouth-watering cake really looks the part for special occasions. Piled high with some of our favourite chocolates, including Maltesers, Curly Wurlys, Galaxy bar, Galaxy Ripple, Minstrels and Rolos, this impressive chocolate drip cake uses a popular decoration technique called the 'drip'. The drip is often a ganache or loose icing that is drizzled around the top edge of the cake so it drips down to create the drip effect. Also referred to as a 'flooded cake'. Unlike our double layered chocolate cake, this stunning bake has four layers. It takes around 1hr and 20 mins to make, bake and decorate...
Ingredients
For the sponge:
6 medium eggs
350g (12oz) butter, softened
350 (12oz) caster sugar
350 (12oz) self-raising flour
142ml carton double cream x 2
OR you could buy 4x readymade sponge bases instead
For the icing:
350g unsalted butter
700g icing sugar
1tsp vanilla extract
OR you could use 2 x 400g readymade buttercream
For the ganache:
200ml double cream
200g good quality dark chocolate, finely chopped
For the decoration:
gold edible glitter
gold sprinkles
a selection of chocolates of varying shapes and styles (we used Maltesers, Curly Wurlys, Galaxy bar, Galaxy Ripple, Minstrels and Rolos)
You will also need:
4 drinking straws (these are used to keep the cake stable as it's so tall, don't forget to remove them before serving!)
2 x 18cm (7in) round sandwich tins, greased and base lined with baking parchment
Method
Preheat your oven - – 180°C/350°F/Gas Mark 4. Then, make your sponges. Combine all the ingredients into a bowl and beat until smooth. Divide mixture between four sandwich tins and level the surfaces (or use two tins and repeat the bake). Bake the cakes in the centre of a preheated oven for 20-25 mins, or until the cakes have risen and are golden, and spring back when lightly pressed in the centre.
Remove the cakes from the oven and leave them to cool in the tins for 5-10 mins, then turn them out on to a wire rack and leave them to cool completely.
Make your buttercream by beating the butter well, until pale and fluffy. This is easiest in a mixer or food processor if you have one. Add the icing sugar and vanilla extract and beat very well. Add 1-2tbsp of boiling water to soften the icing. It should reach the consistency of soft serve ice cream.
Carefully trim the tops off each of your sponge cakes so that they are level and even. Place the first one on a flat surface, add a thin layer of buttercream and top with the next cake. Repeat with the remaining cakes.
Push the drinking straws into the top surface of the cake, about 10cm in from the edge, at 12 o'clock, 3 o'clock, 6 o'clock and 9 o'clock. Push them all the way through until they reach the bottom. Trim the tops of the straws off with scissors so that they end just below the surface of the cake.
Put about half your icing into a separate bowl (it's very important to separate it, so that it doesn't all end up with crumbs in). Use this to smooth all over your cake, it doesn't matter what it looks like at this stage or if there's crumbs poking through, you're just trying to get it as smooth as possible. When you've smoothed out all of the lumps and bumps with icing, chill for about 30 minutes.
Next, add your final layer of icing, from the remaining half of the buttercream you put to one side. Gently smooth it over your cake using a palette knife or cake smoother if you have one. Try not to 'nick' the icing to let the layer below show through. Put back into the fridge for at least 1 hour.
When the cake is almost ready to come out, make your ganache by heating the double cream in a saucepan over medium heat. As soon as it begins to bubble, remove it from the heat and stir in the dark chocolate. Continue to stir until the mixture is thick and smooth, without any remaining lumps of chocolate.
Remove the cake from the fridge and prepare to pour the ganache over. You can do this using a disposable piping bag if you have one, or by gently spooning onto the centre of the cake and encouraging drips to fall down the sides with the back of the spoon. If you're using a piping bag, pipe a zig zag motion along the top edge of the cake, allowing part of the zig zag to drop down the cake edge.
Shake the cake gently if the ganache needs more encouragement to drip down the cake. Put the cake back into the fridge for 30 mins to firm up.
Decorate using your chocolates to form a 'chocolate explosion' on top. Finish with edible sprinkles and gold glitter.
Watch how to make this chocolate drip cake
Top tip for making your chocolate drip cake
Experiment with all your favourite chocolates on top of this delicious cake. If you want to save yourself some time - use readymade sponges instead and readymade buttercream. This will cut prepping and baking time down significantly.
You might also like....
Pick 'n' mix sweetie cake
Parenting advice, hot topics, best buys and family finance tips delivered straight to your inbox.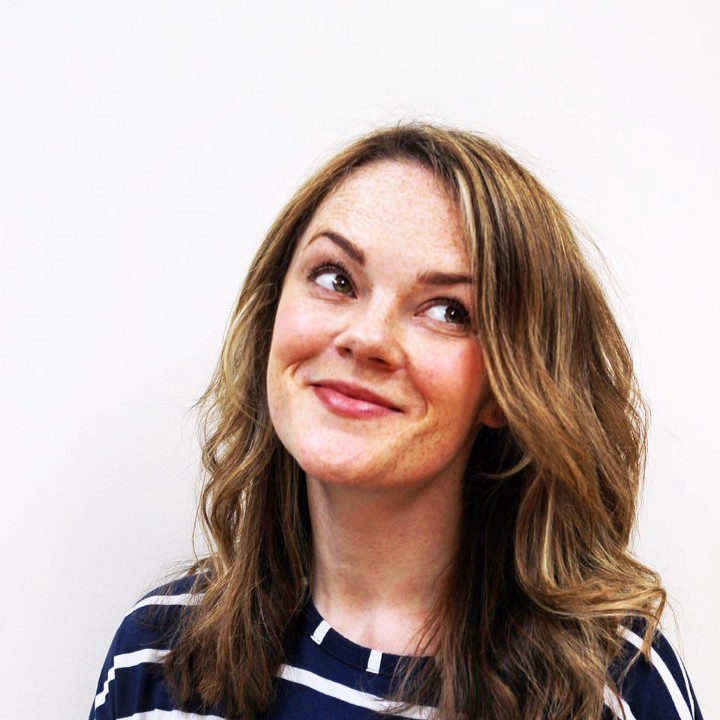 Sarah otherwise known as 'Taming Twins' is a food/family blogger from Worcester, who loves sharing the ultimate family recipes around being a busy mum. Sarah is grateful for being a mum to her two twins and believe being a mum is not just that, you are the cooker, cleaner, carer and best friend to your children, which can be tough and rewarding at times and everything in between. Her understanding of motherhood is replicated in her dishes, making recipes that always easy to follow and super simple to make, with many them being family dishes and lots of delicious cakes. Some of our favourite Taming Twins recipes include omelette muffins, no bake train cake, chocolate explosion cake and digger cake.