Goodto Newsletter
Parenting advice, hot topics, best buys and family finance tips delivered straight to your inbox.
Thank you for signing up to GoodTo. You will receive a verification email shortly.
There was a problem. Please refresh the page and try again.
Lisa Faulkner's glazed gammon with piccalilli is an easy way to feed a crowd over Christmas. A glazed ham is delicious hot or cold, so you can make it ahead and use it as the centrepiece to your Boxing Day feast, or make it for a buffet. The marmalade and black treacle glaze is SO good! It's so worth the extra effort of making your own piccalilli and this recipe makes 2kg and keeps for year, so you could even put some in jars to give as Christmas gifts.
Ingredients
For the piccalilli:
1 litre malt vinegar
3tbsp coriander seeds
1tbsp fennel seeds
1 large cauliflower, cut into small florets
2 large onions, chopped finely
4½tbsp mustard powder
4½tbspplain flower
1½tbsp turmeric
3tbsp ground ginger
200ml cider vinegar
125g French beans, chopped into 1cm pieces
2 red peppers, deseeded and chopped into 1cm pieces
1 cucumber, diced
3 garlic cloves, finely sliced
250g caster sugar
For the glazed gammon:
1 unsmoked gammon joint, weighing about 4kg
1 carrot, cut in half
1 onion, cut in half at root
1 celery stick
1 bay leaf
7 peppercorns
For the glaze:
8tbsp marmalade
2tbsp wholegrain mustard
2tbsp black treacle
8-10 cloves
Method
For the piccalilli: Put the malt vinegar, coriander seeds and fennel seeds into a large preserving pan and bring to the boil. Add the cauliflower and onions, and cook until softened, but so that they still have a bit of 'bite' to them.

Mix the mustard powder, flour, turmeric, ginger and cider vinegar together in a bowl until you have a smooth paste.

Add the French beans, red peppers, cucumber, garlic and sugar to the pan and lightly simmer until the sugar is dissolved. Drain over a large pan or bowl and reserve the vinegar liquid.

Put the mustard paste into the large pan containing the vinegar liquid and bring to the boil. Reduce the temperature and simmer until thick enough to coat the back of a spoon. Transfer the vegetables back to the large pan and mix until combined.

Spoon the piccalilli into clean, sterilised jars and seal. It will keep for up to 1 year in a cool, dark place.

For the gammon: Soak the gammon in water overnight, but ask your butcher if this is necessary and, if so, discard the soaking water before starting.

Place the gammon in a large saucepan, cover with water and add the carrot, onion, celery, bay leaf and peppercorns. Bring to the boil and then turn down to a low simmer, covered, for 2¾ hours.

Preheat the oven to 180C, gas 4. When the gammon is cooked, make the glaze by mixing all of the ingredients except the cloves together in a bowl.

Remove the gammon from its cooking water and drain well. Cut the rind and some of the fat off the gammon, leaving a thin layer of fat. Score the fat diagonally in a criss-cross pattern and then stud with the cloves all over. Put the gammon joint in a roasting tin, brush over the glaze and bake in the oven for about 25-30 minutes until sticky and golden. Serve hot or cold.
Parenting advice, hot topics, best buys and family finance tips delivered straight to your inbox.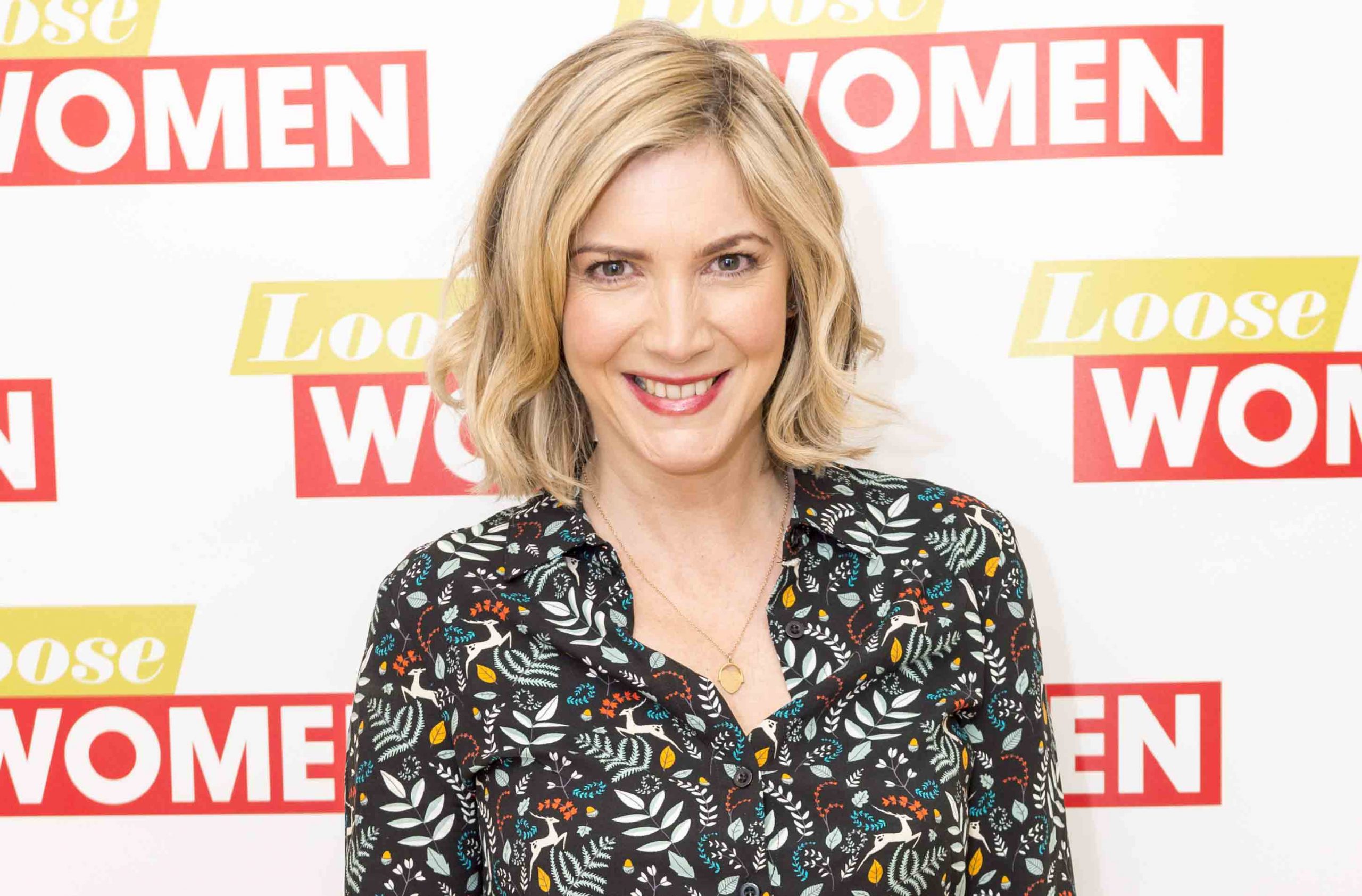 Lisa Faulkner is an actress turned celebrity chef who won series five of the popular BBC TV show, Celebrity Masterchef. Since winning the show in 2010, she has released five cookbooks full of homely recipes that have quickly become family favorites. Born in London, she started modeling at 15 and spent time in Paris before moving on to acting at 16 years old. Lisa went on to star in some of the most well-loved soaps and TV dramas including Holby City, Spooks, and EastEnders. Lisa's cooking and recipes have been inspired by her mother's love for cooking and love for making family dishes that bring everyone together.