Where do celebrity chefs get their love of food from? Their mums of course. TV chef Rachel Allen shares a family favourite, with her mum's roast chicken recipe
Ingredients
1 large chicken, 1.5-2.25kg (3lb 5oz-5lb)
A small knob of butter
Sea salt and freshly-ground black pepper
350ml (12fl oz) chicken stock for the gravy
Stuffing
25g (1oz) butter
1 onion, peeled and chopped
2tbsp chopped fresh parsley
1tsp chopped fresh thyme
1tsp chopped fresh sage
Finely-grated zest of 1 lemon
Juice of 1/2 a lemon
100g (4oz) soft breadcrumbs
Method
Pre-heat the oven to 180°C/350°F/gas 4
First, make the stuffing. Melt the butter in a saucepan and add the onion. Cover and cook over a low heat for 8-10 mins until the onion is soft. Take off the heat then stir in the chopped herbs, lemon zest, lemon juice and breadcrumbs. Season to taste.
Spoon the stuffing into the chicken carcass and put the chicken in a roasting tray. Smear the know of soft butter over the skin and sprinkle with some sea salt and pepper. Roast for 1hr 30 mins to 1hr 45mins until cooked. The legs should feel quite loose in the bird and when a skewer is stuck into the thigh with a spoon placed underneath to catch the juices, they should run clear. If it begins to look quite dark while cooking, cover with some foil. When cooked transfer the chicken to a serving plate and leave to rest, in a warm oven if possible, while you make the gravy.
Put the roasting tray directly on the hob on a medium heat, add half the stock and bring back to the boil and pour into a small bowl or heat-proof jug. De-grease the juices by adding a couple of ice cubes which will draw the fat to the top so you can spoon it off and throw it away.
Pour the de-greased juices into a small pan, add the rest of the stock, bring to the boil and season to taste. If it's too watery, boil for another couple of mins.
Take the chicken out of the oven and carve when ready to serve.
Top Tip for making Rachel Allen's lemon and herb roast chicken
To make breadcrumbs, put slices of white bread (with or without the crusts) in a food processor and whiz until you have crumbs. My mum makes delicious stuffing and she usually chops her onions and parsley, separately, in the food processor too.
Parenting advice, hot topics, best buys and family finance tips delivered straight to your inbox.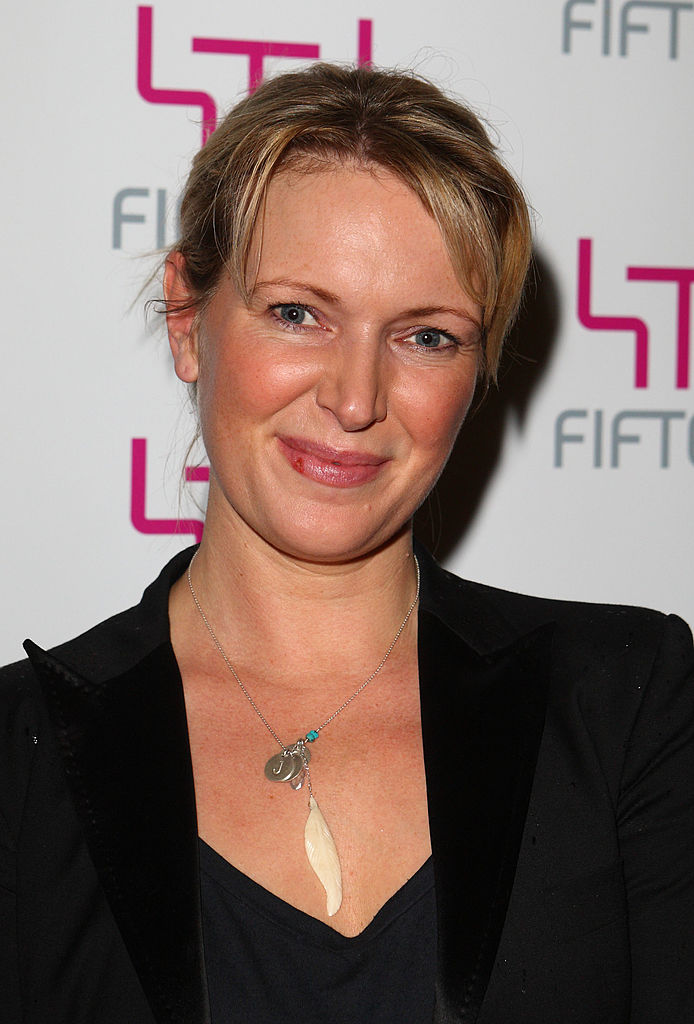 Rachel Allen's first television series, called Rachel's Favourite Food, was broadcast in 2004 throughout Ireland, Canada, Australia, and Europe. A book of the same name accompanied the series, giving viewers a true insight into Rachel's special brand of family-orientated cooking and recipes. Since then she has authored more than eight different cookery books, which have sold more than 1 million copies worldwide. You may have also seen Rachel's name in the Irish Magazine or The Sunday Tribune or on BBC's Saturday Kitchen or on her own popular cooking show on Ireland's RTE network. From simple one-pot meals and roast dinners to your favourite sweet treats, we've got all of the best Rachel Allen recipes to choose from for perfect family meals.