Rosemary Shrager's lamb tagine is a lamb dish that the whole family will love. Inspired by aromatic Moroccan dishes and taking it's name from the pot that the stew is cooked in, tagine is a great way to make lamb really tender and full of flavour. You can use whole cuts or just leftovers from a Sunday roast. We love the flavours of lemon and cumin that come through in Rosemary Shrager's tagine, with crunchy toasted almonds to finish. The whole family will love Rosemary's lamb tagine recipe.
Ingredients
1.5kg boned shoulder of lamb, cut into 3cm dice
4 tbsp olive oil
1 onion, finely chopped
500ml red wine
2 tablespoons honey
1 tablespoon tomato purée
4 garlic cloves, finely chopped
2cm piece of fresh ginger, finely chopped
2 tsp ground coriander
2 tsp cumin seeds, crushed
4 tsp ground cinnamon
Pinch of saffron strands
150g raisins
50g flaked almonds
300ml chicken stock
2 preserved lemons, skins only, finely sliced
6 tbsp finely chopped coriander
Sea salt and black pepper
Chopped flat-leaf parsley, to garnish
For the couscous
350ml chicken stock or vegetable stock or water
Pinch of saffron strands (optional)
250g couscous
Method
Season the lamb with salt and pepper.
Heat the oil in a large casserole over a high heat and add the diced meat, cooking it in batches so you don't overcrowd the pan. Fry the lamb until browned and caramelised all over. Remove the lamb from the casserole and set aside.
Gently cook the onion in the same pan until softened, adding more oil if necessary. Pour in the red wine. Raise the heat and simmer until reduced by half, stirring and scraping the base of the pan with a wooden spoon to deglaze it. Stir in the honey and tomato purée.
Return the lamb to the casserole with the garlic, ginger, spices, raisins and flaked almonds.
Pour in the chicken stock. Stir well, then bring to a simmer and add some salt and pepper.
Cover the casserole and transfer to an oven preheated to 150°C/300°FGas mark 2. Cook for 2 hours or until the meat is very tender.
Remove from the oven and stir in the preserved lemon and coriander, then adjust the seasoning, cover and set aside while you prepare the couscous.
To prepare the couscous, bring the stock or water to the boil and stir in the saffron, if using. Put the couscous in a bowl. Pour over the hot stock or water. Then cover with cling film and leave for 5 minutes. Fluff up with a fork. Serve the tagine garnished with parsley and accompanied by the couscous.
Top Tip for making Rosemary Shrager's lamb tagine
Casseroles keep well in the fridge for 2-3 days. Make the day before and reheat as the flavours will have infused
Parenting advice, hot topics, best buys and family finance tips delivered straight to your inbox.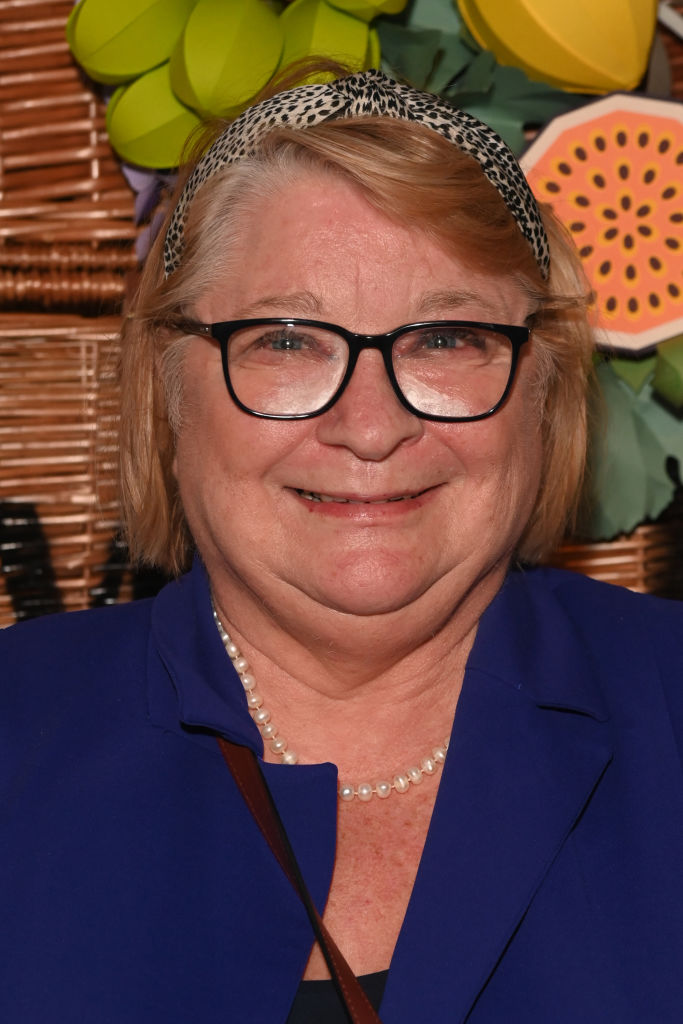 Celebrity chef and TV presenter
From 1998 to 2002, Rosemary started her chef journey at Amhunnsuidhe castle and enrolled in a cookery course, and published her first official cookbook in this period. With a passion and drive to make a name in the cooking industry, Rosemary's TV career took off when she hosted her own cookery series called 'Rosemary Shrager School for Cooks', where ten contestants competed for the opportunity to work in a Michelin star restaurant. Soon after this, she made appearances in The Girls of Hedsor Hall, Royal Upstairs Downstairs, What's Cooking?, The Real Marigold Hotel, Chopping Block, Culinary Genius as well as being a contestant on one of Britain's favourite shows I'm A Celebrity Get Me Out Of Here. If you want to try some of Rosemary's homely and delicious recipes, check out our Rosemary Shrager recipes.