Alberto's Lost Birthday by Diana Rose book review
Read our review of author Diana Rose's first novel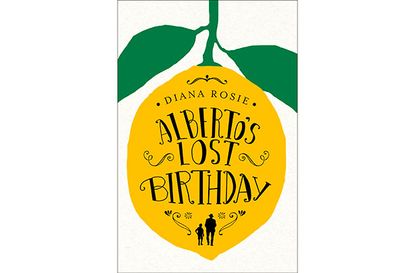 What is Alberto's Lost Birthday about?
After a little boy discovers that his grandfather, Alberto, doesn't have a birthday he is determined to help him find it. As an orphan during the Spanish Civil War, Alberto lost all knowledge of his childhood so the pair set off on a quest journeying back into Alberto's past. This warming story will capture your heart until the very end. A truly moving first novel by author Diana Rosie.
GoodtoKnow says…
If you're looking for a feel good book with a difference, this is it. This easy to read tale is a page turner that'll leave a smile on your face and a warm fuzzy feeling in your heart.
The story follows Alberto and his grandson, Tino, on a mission to find his 'lost' birthday after Alberto reveals that he doesn't know when his birthday is or can remember the early years of his childhood. Taking a journey into Alberto's past, Alberto realises his has lost more than just a birthday; he has lost a part of himself.
The story unfolds as Alberto visits places from his past when he was a child, an orphan, in the Spanish Civil War. He meets old acquaintances, catches up with friends who he never thought he would see again and discovers a long lost soul who he treasured dearly during his childhood.
Alongside Alberto's trip, we also encounter tales from the people he came across as a child during the war. From his relationship with family friend Dante in 1934 to his strange meeting with Captain Garcia in 1937, Alberto truly has been on a world wind adventure full of love, loss and tragedy which slowly unravels in each chapter.
This book is about family, friendship and most importantly, no regrets.
Available in soft or hard back, this book has 17 good-length chapters. The perfect read for holidays or me time for when the kids are asleep.
Rating: 9/10 Publisher: Mantle Publish Date: 28th January 2016
Jessica Dady is Food Editor at Goodto.com and has over 10 years of experience as a digital editor, specialising in all things food, recipes, and SEO. From the best food hampers to cookbooks, from the best cake stands to kitchen appliances, Jessica has a wealth of knowledge when it comes to must-have food products. A passionate baker, she spends some of her time creating celebration cakes for friends and family including her two lucky children.