Claire King defends euthanasia comments after admitting she worries about becoming a 'burden'
The actress appeared on Loose Women to discuss caring for her ageing parents and her thoughts on euthanasia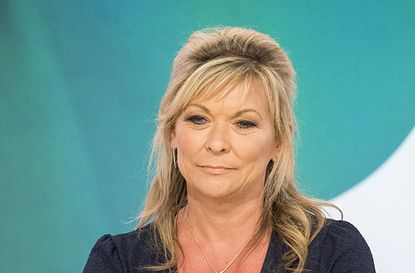 (Image credit: Ken McKay/ITV/REX/Shutterstock)
Coronation Street actress Claire King has appeared on Loose Women to defend her recent comments about euthanasia.
Joining Andrea McLean, Stacey Solomon, Janet Street Porter and Anne Diamond, Claire came on to discuss reports that she had been fired from her role as spokeswoman for an energy company after making the statements during an interview on behalf of the brand.
Claire, who herself suffers from rheumatoid arthritis, has been caring for her dad, who has severe MS, and her mum, who's had ongoing bone and joint pain, for most of her life.
'I do worry about when I'm older and becoming a burden on people around me,' she admitted to the Mirror.
'I can understand why people choose assisted dying – and it's getting to the point where I would consider it myself.'
'I see my parents getting older and I just see how they suffer,' she explained on the show. '[My dad] says if he's going to end up like a - I don't like to use this word, but – a vegetable… He copes with his physical disability, but mentally he couldn't do, he's said that would be enough.'
'We never saw it as caring really, my parents have both been ill with various ailments – my dad has MS, it was just what you had to do. You get on with it. '
She insisted that in her family, they had been very open in discussing the possibility of going to Switzerland, but added : 'You've got to really be serious about it. If you give me permission to take you off to Switzerland, then I'll be the one who gets done for assisted suicide or murder.'
Although the panellists were sympathetic, not all of them agreed with Claire.
Anne Diamond said: 'I am totally with you on that. But what you could get is people are going to start feeling 'Oh, I'm a burden.' I should stop being a burden on my family.'
'And equally, there might be younger people who start thinking, "mum is becoming a bit of a burden". It happened to a friend of a friend, she was 90 plus and had no children. Her health was really, really failing, but her mind was fine. And she did it. And for the people who knew her and loved her, the impact was consequential.'
Claire did acknowledge that there couldn't be a one-size-fits-all solution, agreeing that the decision would be 'very personal' and families would have to discuss it openly.