DIY Anti-ageing Facial
In need of a little pampering, but don't want to fork out for a facial? Celebrity facialist, Sarah Chapman reveals how to revitalise and rejuvenate your face with an anti-ageing facial massage at home.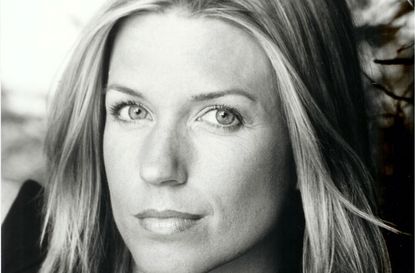 While no one would argue that regular facials help boost collagen production and circulation, reduce the appearance of ageing and keep your complexion glowing (Kate Moss reportedly has weekly facials) not everyone can afford such a luxury often enough.
We caught up with expert facialist to the stars, Sarah Chapman to find out how to perform the perfect DIY facial to give our skin a thorough cleanse and keep those wrinkles at bay. Here are her top tips:
Massage your cleanser into your skin thoroughly using circular motions for 3 minutes in a warm bath, shower or above a hot sink of water. The steam will help to gently warm and open the pores, allowing for a deep and thorough cleanse.
Massaging with your knuckles will help achieve deep drainage and stimulation. Always work from the centre of the face towards the ears and then down your neck.
Continue by deeply stroking down the sides of your neck to help aid lymphatic drainage, which will help boost circulation and make your skin look plumper and healthier.
Try using an oil-based cleanser such as my Ultimate Cleanse (opens in new tab) (£9/15ml), as the oil sinks into the pores more easily than cream or lotion cleansers and will gently remove dirt and grime.
For a more professional treatment experience, soak a clean cloth in warm, not hot, water and press against the face (do not do this if you have sensitive skin or a tendency to broken capillaries). You can customise the water with a few drops of essential oil such as tea tree for congested skin, lavender or camomile to soothe and rose for luxury indulgence.
Try using a facial massager like my Facialift massager (opens in new tab) (£25). It can be used on dry skin or with your cleanser for a draining, cleansing massage to stimulate and rejuvenate skin.
The Facialift was designed to offer people who don't come for facials the chance to experience and reap the benefits of an at home facial. It doesn't use any electrical current so is suitable for everyone to use. For a cheaper beauty alternate check out The Body Shop's (opens in new tab) roller version for £6.
For the best results try to follow Sarah's DIY facial steps every other week as it will increase your circulation and promotes healthy skin, which in turn makes it less likely to show the effects of environmental damage. In between remember your SPF and moisturise, moisturise, moisturise to keep skin looking and feeling softer, smoother and more youthful.
Where next?
55 anti-ageing tips