'My daughter's the product of my affair'
Jenny had an affair with a married man and when she found out she was pregnant, his true colours were revealed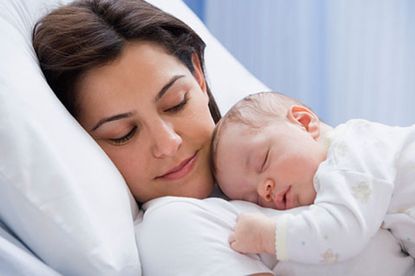 A couple of years ago I got in contact with an old flame. We were both married at the time although my marriage ended shortly after meeting up with him again.
His marriage was very unhappy and he was there for his children as they meant everything to him. We fell in love with each other which wasn't expected and we made each other very happy. Even though we were guilt ridden we couldn't stop our affair, but I didn't want him to leave his family to be with me.
Eventually we were caught. He told his wife he didn't love her but would stay to be with the kids. His wife said she still loved him and wanted him to stay for her as well, and in order for him to stay in his home she said he had to break off all contact with me.
While all this was going on, I found out that I was pregnant with his child. He said he would support me whatever I chose to do and as I don't believe in abortion I decided to continue with the pregnancy and have the baby.
However, he didn't live up to his promise. He told his wife that I was pregnant and then I never heard from him again! I contacted him when our daughter was born and he told me he was trying to rebuild his family and wasn't allowed any contact with me or the baby. He said that he didn't want the baby spoiling things, and it was my decision to go ahead with the pregnancy and now I have to deal with it.
He said he realised too late he could have lost everything that was important to him and he 'couldn't risk this wrecking his life'. I have left the door open for him to have contact with his daughter in the future although I know he'll never be allowed while he's married to his wife. I feel like I have a responsibility to my daughter to sort out this mess. What should I do? Please help.
Jenny, 40, Wales
What do you think about Jenny's confession? Should she fight to make her ex see their daughter or are they both better off without him? Have your say in the Comments section below...
Have you got a secret of your own? Send us your story
Read last week's secret: 'My dad's having an affair'