'I needed to take control' Loose Women's Coleen Nolan speaks about single life
A year after divorcing Ray Fensome, Coleen Nolan opens up about single life, and reveals why she'll never marry again.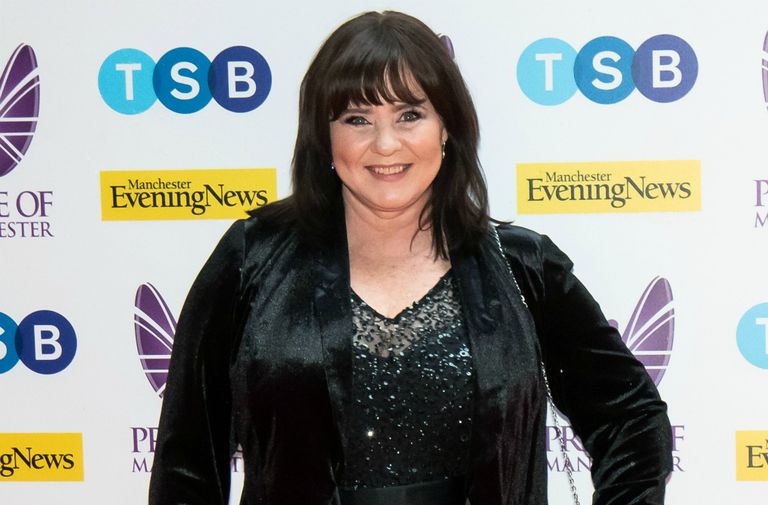 (Image credit: Getty)
A year after divorcing Ray Fensome, Coleen Nolan opens up about single life, and reveals why she'll never marry again.
There's no denying that 2018 was tough for Coleen Nolan. Having divorced Ray Fensome – her husband of 11 years – the 54-year-old Loose Women panellist was already feeling low. But on top of that, she also discovered that her 60-year-old sister, Linda, was terminally ill with breast cancer.
And, as if that wasn't enough to deal with, Coleen was suddenly forced to take a break from Loose Women after she was accused of 'bullying' her former Celebrity Big Brother co-star, Kim Woodburn, following a furious on-air row in which Kim stormed off set.
Now, a year on, Woman's Own (our sister publication) sits down with Coleen and talks about the past year, and how she's now 'loving single life'. She even eyes up a 'very attractive' waiter during our chat. So it's probably safe to say that Coleen is definitely back to her best!
Coleen has since started dating again (opens in new tab) after finding love in lockdown 2021.
Ready to mingle
'I'm loving single life!' Coleen admits. 'Everybody's always asking, "Are you on the lookout for someone special?" but I'm not bothered about that. 'I've never really been single. I've been in relationships my whole life. I've gone from one relationship to another. 'My first marriage to Shane [Richie] was for a long time and then I wed Ray.'
Coleen – who was married to former EastEnders star Shane from 1990 to 1999 – continues, 'I love not having to answer to anyone and making my own decisions. I'd love to meet someone. Obviously it would be nice, but I don't want to go through getting married again.' And just as Coleen is telling us how much she's enjoying being single, a hunky waiter approaches to top up her drink and she jokes, 'He's attractive or maybe I'm just desperate. Anything with a pulse!'
Putting herself first
Coleen is about to make her stage debut, alongside Coronation Street's Beverley Callard, who plays Liz McDonald, in the theatre adaptation of The Thunder Girls. 'I'm looking forward to it, but I've never done the stage thing before so I'm really nervous,' she admits.
The singer says that the main reason she wanted to take part in something different is to do something for herself, now that she doesn't have a husband to worry about, and her three children Shane, 30, Jake, 26 and Ciara, 18, are all grown up.'I don't have to consider anyone else and my youngest child turned 18 recently – so now is the right time,' she explains. 'I'll have to take a bit of a break from Loose Women, probably for most of September, as I've got to crack on with the script!'
A tough year
Last year, Coleen broke down on This Morning, revealing that she'd been sent death threats after she was accused of bullying Kim Woodburn on Loose Women. Coleen confesses that even now, she re-watches the footage to see where she went wrong.'I've watched it so many times and don't understand how I was pinned as the bully,' she says. 'My kids got me through it. They put a lot of things into perspective for me.
'What happened was awful, but in some ways [it was] good because I was off for two months and I needed that time to take a moment to put things into perspective,' Coleen says. 'I was literally working, working, working and then getting stressed because I wasn't home enough. 'Everything seemed a bit out of control and I needed to just go home and take control of it – so every cloud.'
Bouncing back
Coleen is much happier on Loose Women a year on from her time off – and she doesn't worry about a similar situation happening again, insisting she now feels confident enough to say no when she's not comfortable with something. She explains, 'I think it taught me to be stronger and say no to things that I don't want to do. Obviously, I don't want to be a troublemaker, but I've got to think more about myself, and if I don't agree with something, I've got to say no.'
She finishes, 'I've always loved Loose Women and I've worked there for 19 years. It's given me great opportunities and a great career and I love the girls, so it's all good.'We're glad things are looking up for you, Coleen!
Hayley is a Celebrity Features Editor with more than five years' experience in online and magazines. She currently looks after all things celebrity for Woman, Woman's Own, Woman's Weekly, Woman & Home, and Goodto.com. Before joining Future, Hayley spent a year as a TV reporter for Mirror Online and a year and a half as a showbiz and TV reporter for OK! Online - but was forced to write about tech and cars for a year before that, despite knowing nothing about either!.