Using pet names could strengthen your relationship, study suggests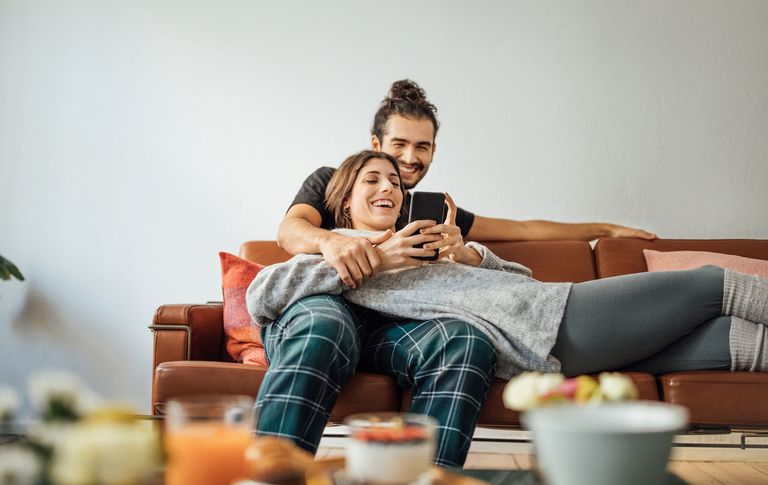 (Image credit: Getty)
According to a survey by Superdrug Online Doctor, using pet names for your other half actually makes your relationship stronger.
We're always looking for ways to spice up and strengthen our relationship.
Especially after having children, because we all know how parenthood affects relationships – after all a study revealed that having children is one of the biggest passion-killers.
And now a study has found a subtle and easy way to strengthen your relationship – and most of you probably even do it already.
According to a survey by Superdrug Online Doctor (opens in new tab), using pet names for your other half actually makes your relationship stronger.
The survey looked at 1,026 adults and found that using pet names increased satisfaction in a relationship by nine per cent in European countries and a massive 16 per cent in the US.
Researchers involved participants who were between the ages of 20 and 71 and in order to take part in the survey, each couple had to have been in a romantic relationship for at least one month.
The group was made up of 49 per cent of couples from Europe and 51 per cent from America.
Study leaders suggested that the reason why using pet names could help strengthen your relationship is because it encourages a sense of intimacy between couples and garners an emotional connection.
'Under the right circumstances, pet names aren't just a cute way to get your partner's attention,' said the team who lead the survey, 'they can be a sign you've gotten comfortable enough with each other to develop a love language.'
And when it comes to which pet names you should add to your repertoire, 'honey', 'beautiful' and 'sweetie' came in as the most popular names, while 'papi', 'daddy' and 'sweet cheeks' dominated the bottom of the table.
Gorgeous, pretty, babe, cutie and baby were also popular.
The survey also showed that men were 11 per cent more likely to use pet names in bed than women, with 'baby' being the most used, closely followed by 'babe', 'honey' and 'beautiful'.
Do you have a cute pet name for your other half? Head over to our Facebook page and let us know.
Aleesha Badkar is a lifestyle writer who specialises in health, beauty - and the royals. After completing her MA in Magazine Journalism at the City, the University of London in 2017, she interned at Women's Health, Stylist, and Harper's Bazaar, creating features and news pieces on health, beauty, and fitness, wellbeing, and food. She loves to practice what she preaches in her everyday life with copious amounts of herbal tea, Pilates, and hyaluronic acid.