We earn a commission for products purchased through some links in this article.
Gorgeous TOWIE girl and Celebrity Big Brother star Sam Faiers has been diagnosed with Crohn's disease, an illness affecting 115,000 people in the UK today.
Reality TV star Sam Faiers, 23, told Philip Schofield and Holly Willoughby on This Morning that within days of entering the Celebrity Big Brother house in January 2014 she was hit by agonising cramps. Just minutes after eating or drinking she would experience terrible stomach pains, which led to being sick or bouts of diarrhoea. 'It was awful to have it in the Big Brother house,' she said.
'For nearly a month I couldn't hold any food or drink down.' Originally thought to be suffering from Irritable Bowl Syndrome and given medication, the cramps carried on and Sam suspected it was something more serious when she lost weight rapidly (a stone and a half in total) and got boils on her skin. Sam had a staggering nine blood tests before she found out her diagnosis, and is currently on tablets and a liquid diet to help control the symptoms. 'For the next six weeks I'm on shakes, which will give my bowels a rest,' the TOWIE star said.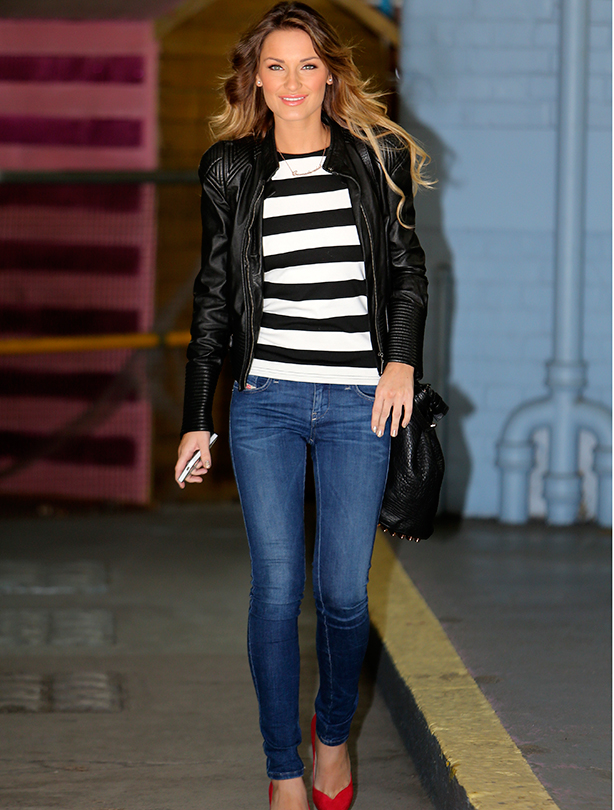 Sam, pictured on her way to the This Morning studio, is on the road to feeling better, but her drastic weight-loss is still clear to see.
Sarah Rogers, from Crohn's and Colitis UK, added that Sam could face surgery following her diagnosis. She says: 'Sadly, 50 per cent of people diagnosed do require surgery. But if she is placed on the right drugs, and if the liquid diet has the desired effects and it all settles down, if she's lucky, she can avoid surgery.'
Sam's doctor believes she could have been suffering from the disease for up to a year, so we've included some important need-to-know facts all about Crohn's disease to ensure you can identify the symptoms and go to your doctor if you think you are suffering with signs of the disease.
Do you have Crohn's disease or know someone that has? It would be great to hear about your experience in the comments box below.