Shaken Baby Syndrome - symptoms, causes and prevention
More than 220 infants in the UK have been killed or injured as a result of being shaken in the past 10 years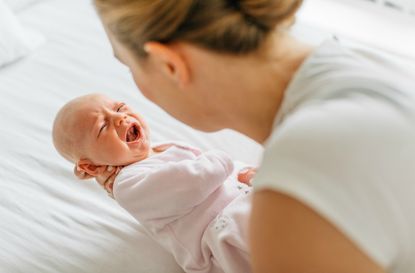 Goodto Newsletter
Parenting advice, hot topics, best buys and family finance tips delivered straight to your inbox.
Thank you for signing up to GoodTo. You will receive a verification email shortly.
There was a problem. Please refresh the page and try again.
More than 220 infants in the UK have been killed or injured as a result of being shaken in the past 10 years, according to the latest NSPCC figures.
The analysis found 1253 children involved in serious cases where a child has been abused or neglected, and nearly one in six of these reported the child had suffered a brain injury. The reviews, published on the NSPCC's website, between 2008 and 2018 found 229 cases of Shaken Baby Syndrome.
Observing the analysis, Helen Westerman, national safeguarding lead at the NSPCC, told Huffington Post, "We don't know the full scale of the problem. We know that many parents that do shake their baby don't do it intentionally, are doing it in the spur of the moment when something has just broken or gone wrong, and most parents want to look like they're coping."
[apester id="5da991e27bf76b4a21bf6f01"]
What is Shaken Baby Syndrome?
Shaken Baby Syndrome, medically referred to as Abusive Head Trauma (AHT), is a severe form of physical child abuse resulting in injury to the brain. This is caused by violently shaking a young child or hitting a baby's head.
As babies have weak neck muscles, when forcefully shaken, their brain moves back and forth inside their skull. This causes bruising, swelling of the brain, and bleeding around the brain and retina.
Nearly all victims suffer long-term health complications such as vision developmental delays, hearing loss and physical disabilities. Sadly, one in four babies who have experienced AHT will not survive.
Survivors of shaken baby syndrome may require lifelong care for conditions such as:
Blindness
Developmental delays
Behavioural issues
Intellectual disabilities
Seizure disorders
Cerebral palsy
How does Shaken Baby Syndrome happen?
Research suggests that Shaken Baby Syndrome often occurs when parents or caregivers lose control when their baby is excessively crying. In an effort to stop their baby crying, a parent's frustration leads them to grab their baby under the arms or chest and shake them violently.
Research shows that people most likely to shake a baby are those closest to the child, including mother, father, secondary family members and babysitters. Statistically, men are more likely to cause Shaken Baby Syndrome than women.
Dr Marie Le Page, a consultant paediatrician at MyHealthcare Clinic said: "Being aware of some of the risk factors, such as stress, substance abuse and unstable family settings can help clinicians identify those families who may benefit from support [to prevent this happening]."
Causes of Shaken Baby Syndrome include:
Unrealistic expectations of babies
Stress and tiredness
Domestic violence
Alcohol or drug abuse
Unstable family situations
Depression
A history of mistreatment as a child
Dr Marie Le Page continued, "This condition requires education regarding the dangers of shaking, as well as supporting new parents in how to cope with the challenges of having a new child.
"If you are struggling to cope with the stress and pressures of being a new parent, please speak to your GP or health visitor, who will be able to provide you with help or signpost you to the right support."
While we know most parents do not shake their babies intentionally, and instead lose control due to stress, tiredness and frustration, support groups are available for extra advice.
A service called ICON, in Yorkshire focuses on parents who are vulnerable to losing control.
The new program advises, "Infant crying is normal and it will stop. Babies start to cry more frequently from around two weeks of age. Comfort methods can sometimes soothe the baby and the crying will stop. Is the baby hungry, tired or in need of a nappy change?
"It's okay to walk away if you have checked the baby is safe and the crying is getting to you. After a few minutes when you are feeling calm, go back and check on the baby."
Dr Smith, a former safeguarding nurse in Leeds who has founded the programme, said, "Not a lot of parents realise that it's normal for babies to increase their crying over their early life. They feel quite disempowered and guilty that they can't stop it."
What signs might indicate that a baby has been shaken?
Shaken Baby Syndrome injuries usually occur in children younger than two years old, but may be seen in children up to the age of five. There are often no marks or bruises on a baby's skin, so it is difficult to know whether a baby has been shaken.
According to the National Institute of Neurological Disorders and Stroke (NINDS), symptoms of shaken baby syndrome include:
Unusual sleepiness and extreme irritability.
Refusing to eat, and vomiting.
The baby is no longer smiling, making eye contact, or babbling.
Pale or bluish skin.
The baby's body is limp.
Difficulty breathing
The baby's eyes become unfocused or roll back.
What to do when your baby won't stop crying?
Most cases of Shaken Baby Syndrome occur when parents lose control when a baby is excessively crying. We sought out expert advice from Dr Marie Le Page, consultant paediatrician at MyHealthcare Clinic who shared her tips on how to cope if your baby will not stop crying.
If you have tried rocking, feeding and burping your baby, with no improvement, try the following:
Take the baby for a walk or drive.
Make use of various supports such as infant swings or rockers.
Play some calming music, white noise or a lullaby.
Take some slow deep breaths. This will help you feel calmer, which in turn will help your baby to feel calm.
Ask for help. Don't be afraid to call family or close friends to help look after the baby.
Remember it is ok to walk away. Take a few moments to calm down when nothing else works.
Be aware of wider services such as the Samaritans helpline on 116 123.
For further information visit ICON's website, or speak to your GP.
Parenting advice, hot topics, best buys and family finance tips delivered straight to your inbox.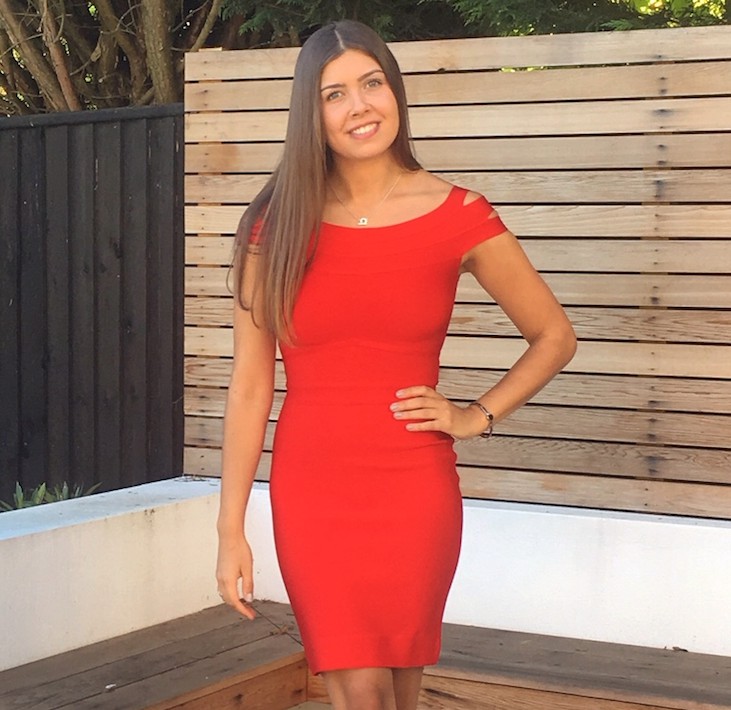 Sibelle Mehmet is a Junior Digital Writer at Goodto.com. She joined the team in April 2019 and was her first job since completing a MA in Magazine Journalism at City, the University of London in the summer of 2019. Sibelle previously interned at a number of national titles including OK!, Heat, Closer, Mother & Baby, and The Times Newspaper magazine. She's written extensively about the latest celebrity, showbiz, and royal news.