The best age to diet - revealed!
But what is this magical age that makes us more likely to lose the pounds?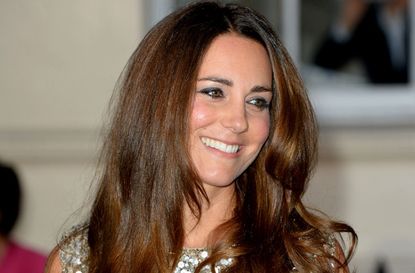 GoodTo newsletter
Sign up to the GoodTo Newsletter. You can unsubscribe at any time. For more information about how to do this, and how we hold your data, please see our privacy policy
Thank you for signing up to . You will receive a verification email shortly.
There was a problem. Please refresh the page and try again.
According to new research, it's easier to stick to diets and shed the pounds at the age of 32, the age of Kate Middleton and Beyoncé.
A new study has looked in to when we're most likely to stay on the diet wagon and there are a few reasons why our early thirties are the optimum age. Firstly, 30 is said to be a watershed moment in our lives, with women worrying more about staying fit and healthy as they move into a new decade.
And the same goes for men too, with the study finding that 31 is the optimum age for them to shed that beer belly - the same age as Prince William.
A massive 82% of those polled said that they'd be much more likely to stick to a diet after they hit 30, but 54% said they'd be less likely to bother in their mid-30s and 40s as they embrace middle age (and the extra lumps and bumps that come with it!)
59% of respondants to the survey, carried out by diet company Forza Supplements, also said that dieting in your 20s is much too hard because of a single, partying lifestyle (lucky them!).
But 37% of female respondents found the ages of 30 to 35 the best to slim (with 32 being the ideal age) which experts have said could have a lot to do with the age many women want to become mothers. The average age of women giving birth in the UK is now almost 30, which could show why 32 is the perfect age for women to lose any baby weight gained during pregnancy.
The survey suggests that 32 is the optimum age for women to diet - the same age as Beyoncé. And it certainly seems to be working for her!
Forza managing director Lee Smith said: 'There is no doubt that turning 30 is a big moment for both sexes. The ageing process starts to catch up with us all and both sexes are desperate to turn back the clock. They are both in the right frame of mind to diet - and that's why they are both better able to lose weight around that age.'
What's the best diet for me? Take our quiz to find out!
While 30 seems like it could be a time in women's lives to jump into action when it comes to tackling a diet, we also know that dieting success can be found at any age with the right knowledge and willpower! If you're thinking of starting a diet but overwhelmed by the amount of options out there, take our quick quiz to find out the best diet for you.
Where to next?
-The breakfast cereals that could be ruining your diet
-Things to do before you even think about dieting