#TheShelfies Beauty Awards - The best buys for your beauty shelf (and a chance to WIN them all!)
Nabbing our #TheShelfies award-winners couldn't be easier...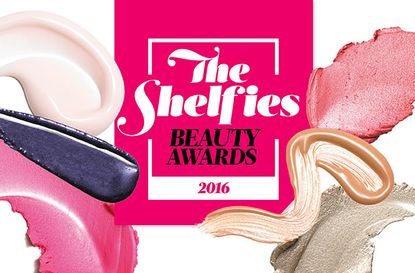 Welcome to #TheShelfies, the only beauty awards that celebrates the products worth a spot on your bathroom shelf!
This year, we made it our mission to find the best beauty buys as rated by women like you. Top bloggers, our beauty director and you, the Great British public, tested and voted for 10 products from well-known brands, including luxury items all the way through to budget buys, to see which beauty products are really worth a spot on our bathroom shelves. And you might be surprised by their results!
They found moisturisers that work, lipsticks they'd recommend to a friend and, most importantly, 10 beauty staples they'd add to their beauty shelves in a heartbeat.
Read on to find out the winners of #TheShelfies, and to find out how you could be in with the chance of nabbing all of our winning products with your own shelfie...
The best moisturiser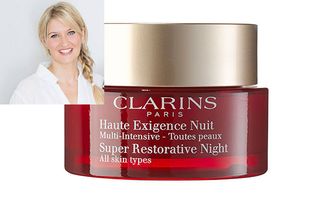 Winner: Clarins Super Restorative Night Cream - £74 Tested by: Lucy Parley (fussybird.co.uk) Lucy says: My first reaction was to fight against the words 'slackening' and 'age spots' used on the packaging, but my Clarins-loving instincts took over. At 37, I haven't seen any age spots, but I'm definitely requiring more from my skincare as I get older, especially as my complexion is starting to show the signs of having two small children (think interrupted sleep, a rushed, barely-existing skincare regime, lots of leftover chicken nuggets, plenty of biscuits and cups of tea).
I like being able to give my skin a nourishing treat at the end of the day by slathering on something that feels luxurious and protecting, and you can't get more luxe than Clarins. Taking the time to massage it in feels like a well-deserved dose of me-time. And hey, if it helps fend off the 'slackening' process, who am I to argue?
The best mascara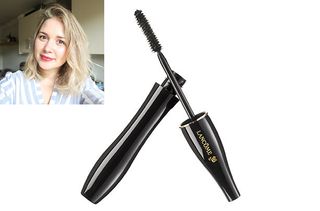 Winner: Lancome Hypnose Mascara - £23.50 Tested by: Rebecca Meldrum (mrsmeldrum.com) Rebecca says: This mascara was very easy to use and gave my eyelashes the exact look I want, and I needed less coats of mascara than you sometimes do with other brands too. Perfect for giving you long, fluttery (not to mention clump-free) eyelashes, Lancome's mascara was really buildable to go from a natural day look to a more dramatic evening look. I'd definitely buy it again!
The best electrical product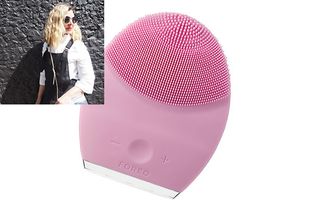 Winner: Foreo Luna Facial Cleansing Brush - £145 Tested by: Erica Davies (the-edited.com) Erica says: Although this product is something I would never have considered buying, I love how it's made my skin feel. My skin felt cleaner instantly – and I loved the fact you can give yourself a bit of an anti-ageing facial massage by turning it around as well. Seriously ladies, for smoother, cleaner skin, this little pink machine is perfect. Charge up for a proper cleanse, turn it around and it will give you the ultimate anti-ageing massage.
The best lipstick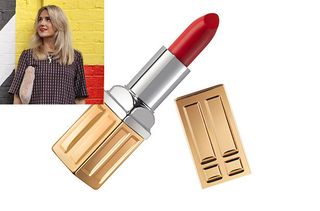 Winner: Elizabeth Arden beautiful Colour Moisturising Lipstick - £21 Tested by: Anna Whitehouse (motherpukka.co.uk) Anna says: This lipstick slicks on like a dream and stays put from morning coffee to evening g&t. Even my husband, who doesn't 'get' lipstick and stuff, noticed. He said it was very Hollywood screen siren - I'll take that! It's the sort of lipstick you'd wear on your morning commute right the way through to evening happy hour. Moisturising, highly pigmented and with a sexy, sassy gold packaging, this is as good as a pout gets. It's the sort of lipstick (the shade neoclassical coral) that will go beyond the latest catwalk trend. In short: it's a pout to shout about.
The best hair styling product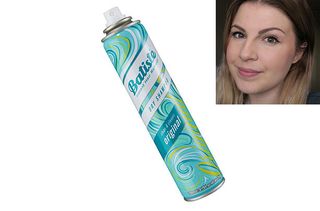 Winner: Batiste Dry Shampoo - £4.99 Tested by: Mikhila McDaid (mikhila.com) Mikhila says: This product is almost as basic a staple for me as regular shampoo. SUCH a time saver and the only dry shampoo that really works for my hair. Although it's powdery, which isn't going to be for everyone as there IS residue, I just can't get along with those that claim to be lighter weight and leave no trace behind... the residue is what absorbs the oil. We're the dry shampoo generation thanks to this product and I can't imagine ever finding another I like more.
The best foundation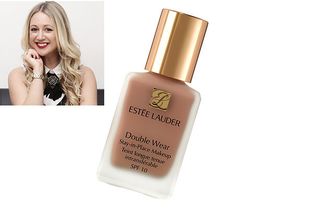 Winner: Estée Lauder Double Wear Stay-in-Place Make-up - £30 Tested by: Sarah Clark (sarahwoo.co.uk) Sarah says: As soon as I put it on I knew it was going to be special. For me, I love great coverage yet I don't want it to be overpowering – it can be a hard balance to strike. I have normal/dry skin, so I like something that's feels nourishing too. This foundation offers both those things. A matte finish with a radiant glow, it gave great coverage yet still felt lightweight. Its oil-free and moisturising ingredients made my skin feel nourished too! The colour compliments my skin tone beautifully. Plus a little goes a long way so it's worth every penny! The bottle looks so pretty on your shelf and the goods inside make you feel like a million dollars.
The best body product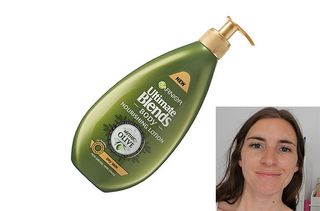 Winner: Garnier Ultimate Blends Body Lotion - £4.49 Tested by: Claire Witt (thewittfamily.co.uk) Claire says: I really love using this moisturiser! I've seen results of nourished skin from the first use, I love the scent as it's not overpowering, just really natural. The moisturiser sinks in well and the pump is really handy. Really affordable, it's a product I'd use daily - I love the results it gives. My only criticism would be that the bottle needs to be bigger!
The best fake tan/gradual tan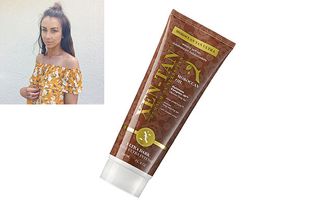 Winner: Xen Tan Moroccan Tan Ultra - £49.99 Tested by: Susie Verrill (mymiloandme.com) Susie says: I'm a prolific tanner and have been switching from one product to the next since I hit the age of 16 (I'm naturally very pale and uninteresting). With the Xen Tan you can tell it's a high end tanning product. Lovely smell (a bit like Playdoh in fact!) and a natural result.
I was slightly worried after slathering it on as it looked almost grey when first applied, but it's the most convincing colour I've ended up with. And I've used a LOT of tanning products in my time! You can see where you're applying while you're doing it so no missing areas out or patches, plus it goes on easily and dries quickly. It's a bit more expensive, but I'd be happy paying the full price for this knowing how much I liked the result
This is the tanning gel for people who don't mind paying a little bit more for beauty products and who appreciate paying for a cheaper fake tan often means you get the dreaded orange pallor.
Product of the Year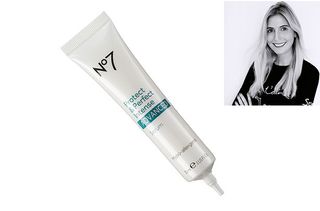 Winner: No7 Protect & Perfect Intense Advanced Serum - £24.95 Tested by: Beauty Director Charley Williams-Howitt (the_blonde_editor) Charley says: This serum is like the little black dress of the beauty world – it's my reliable go-to for when I need results fast. After using it for only two weeks, I swear my wrinkles looked a lot less noticeable and my skin had that coveted glowy finish without applying any make-up!
Cult Product of the Year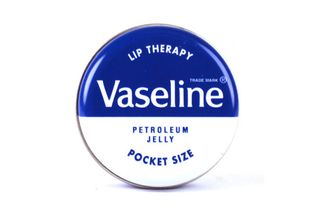 Winner: Vaseline Original lip tin - £1.95 We asked you to vote for your absolutely-can't-live-without beauty product, and the Vaseline lip tin was the standout winner with 15.6% of the vote! And we're not surprised. Lauren, from Leeds, said: 'I usually spend between £11-£30 a month on beauty products, but picking up my must-have tin of Vaseline is one staple I can't live without. It's always in my handbag because I use it every day – and it's got so many uses, too!'
WIN all of our #TheShelfies beauty awards winners - worth £381.37!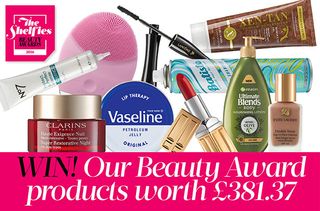 Fancy nabbing all of our winning products? Of course you do!
Entering couldn't be easier, all you need to do is share your very own shelfie showing you and your must-have products on your bathroom shelf, just like our bloggers here.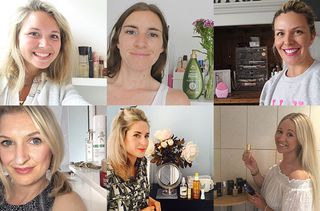 Send us the snap either on our Facebook page, Twitter or on Instagram using the hashtag #TheShelfies, and you'll automatically be entered into our exciting giveaway!
Good luck!
Terms and conditions

The winning photo will be judged by the GoodtoKnow team and their decision is final.


The winner will receive the 10 winning products from #TheShelfies beauty awards.


There is only one entry per person allowed. Competition details form part of these terms and conditions.


Entry is open to residents of the UK, Channel Islands, Isle of Man and Republic of Ireland except employees (and their families) of Time Inc (UK) Ltd, its printers and agents, the suppliers of the prizes and any other companies associated with the competitions.


The winner(s) must be aged 18 or over.


The closing date is midnight, 30th September 2016.


The promotion is in no way sponsored, endorsed or administered by, or associated with, Facebook, Twitter or Instagram.


The sponsors will endeavour to send the prizes to the winners within 28 days of being notified of the winner's details.


Proof of identity and age may be required.


Use of a false name or address will result in disqualification.


All entries must be made directly by the person entering the competition.


Photos must belong to the user that submits the photo and all copyright will remain with them.


All entries will be posted onto GoodtoKnow.co.uk as part of their content but will not be used for any other purpose other than for creation and promotion of this content as a result of the competition.


In submitting your photo you are giving permission for GoodtoKnow to post this photograph on GoodtoKnow.co.uk and on its social media platforms.


Entries made online using methods generated by a script, macro or the use of automated devices will be void.


No responsibility can be accepted for entries lost, delayed or corrupted, or due to computer error in transit.


The prizes are as stated, are not transferable to another individual and no cash or other alternatives will be offered.


Prizes are subject to availability and the prize suppliers' terms and conditions.


The promoters reserve the right to amend or alter the terms of competitions and reject entries from entrants not entering into the spirit of the competition.


In the event of a prize being unavailable, the promoter reserves the right to offer an alternative prize of equal or greater value.


The winner agrees to the use of their name, photograph and disclosure of county of residence and will co-operate with any other reasonable requests by Time Inc (UK) Ltd relating to any post-winning publicity.


Reasonable efforts will be made to contact the winner. If the winner cannot be contacted, or are unable to comply with these terms and conditions, the Promoter reserves the right to offer the prize to the next eligible entrant drawn at random.


Failure to respond and/or provide an address for delivery, or failure to meet the eligibility requirements may result in forfeiture of the prize.


Where applicable, the decision of the judges is final based on the criteria set out in the promotion and no correspondence will be entered into over this decision.


Competitions may be modified or withdrawn at any time.


The providers of the prizes are specified within the promotional material.


The Promoter is Time Inc (UK) Ltd, Blue Fin Building, 110 Southwark Street, London SE1 0SU. In the event of a discrepancy between these standard terms and conditions and the details in the promotional material, the details of the promotional material shall prevail.


A list of winners will be available by writing into the publisher of the magazine or website at the Promoter's address no earlier than 6 weeks (unless otherwise stated) after the close of the competition. Only the surname and county of the winners will be disclosed.
Parenting advice, hot topics, best buys and family finance tips delivered straight to your inbox.