Boots' launches two new beauty serums, and 36,000 people are on the waiting list!
The waiting list for the new No7 products filled up in record time.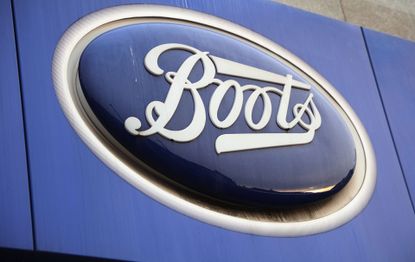 (Image credit: Richard Gardner/REX/Shutterstock)
The waiting list for the new No7 products filled up in record time.
The Boots No7 line is well known among beauty bargain hunters for delivering great results at a reasonable price.
Last year, the brand launched its Line Correcting Booster Serum, which claimed to reduce the appearance of wrinkles by up to five years in just 12 weeks.
Tens of thousands of eager shoppers were on the waiting list within hours.
But its latest launch has even that one beat, racking up a 36,000-name waiting list in just 12 hours.
Today, the brand officially launches its two new clinically targeted booster serums – and at £38 each, they're a bargain when you consider they promise to do the same job as much pricier beauty treatments.
If you're worried about sagging skin or the dreaded 'turkey neck', there's the No7 Laboratories Firming Booster Serum, which it says is four times more firming than existing No7 formulas.
The serum contains hyaluronic acid, hibiscus seed extract and matrixyl 3000 plus to make your face and neck feel firmer and look more lifted in as little as a week.
Matrixyl 3000 plus uses special anti-wrinkle peptide technology to target skin elasticity and firmness.
No7 say: 'Women agreed that this booster serum gave them the best results they had seen from a skincare product, and better results than they thought possible from skincare alone.' Phew – that's quite some sell.
More concerned about age spots and pigmentation? Enter the No7 Laboratories Dark Spot Correcting Booster Serum. It's been designed to target dark spots and areas of uneven pigmentation and contains six times more Lightening Complex than the brand's other serums.
It's packed with sephora, embilica and vitamin C to help normalise melanin levels while the gentle exfoliant gluconolacctone works on surface pigmentation.
But does it work? Well, the serum was tested on 195 women and three-quarters agreed that their unwanted pigmentation, dark spots or age spots had faded after eight weeks.
But if you didn't manage to get your name on the waiting list, don't worry, because the two new serums are available online and in Boots stores from today!
We suggest you get in quick…
Samantha is a freelance writer at Goodto who has been with team since 2019. Initially trained in psychology, she specialises in health and wellbeing and has additionally written for magazines such as Women's Health, Health & Wellbeing, Top Santé, Healthy, Refinery29, Cosmopolitan, Yahoo, CelebsNow, Good Housekeeping and Woman&Home.