Mum hails £4.50 'miracle' cream for curing child's eczema in just four days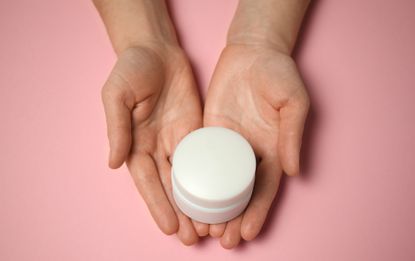 GoodTo newsletter
Sign up to the GoodTo Newsletter. You can unsubscribe at any time. For more information about how to do this, and how we hold your data, please see our privacy policy
Thank you for signing up to . You will receive a verification email shortly.
There was a problem. Please refresh the page and try again.
A Scottish mum has praised a 'miracle' cream that cured her son's severe eczema in just four days.
Five year old Ashton McPhee, who was born with cerebral palsy, began to develop painful scratchy patches of eczema which flared up across his face, shoulders and chest last year.
Ashton's mum, Kerry, felt clueless as to how she could help Ashton, who is non-verbal, after spending months trying out various different steroid creams, ointments and moisturisers only for them to take very little affect.
Read more: What is eczema? Common causes of eczema and how to treat it (opens in new tab)
This was until Kelly stumbled across a cream that miraculously cleared Ashton's skin in just four days.
The cream can be found in LUSH for just £4.50 (opens in new tab), and is known simply as 'Dream Cream'.
Taking to Facebook to spread the news of the miracle cream, Kelly also posted a collage which showed the vast improvement of Ashton's skin as a result of using the cream.
The mother shared their story with viewers by writing: 'For months we've been struggling with Ashton's eczema. He's tried various steroid creams, ointments, moisturisers and washes etc.'
Read more: Mum's breast milk soap 'cures' her baby's eczema (opens in new tab)
'We were at our wits end and Ashton's face and body had a mix of very angry and scaly patches.'
The mother continued: 'A lot of people advised me to try LUSH UK Dream Cream.'
https://www.facebook.com/AJsJourney2204/photos/a.294309077373840/1307276916077046/?type=3&theater
'This is the result after only FOUR days! We used Dream Cream 2-3 times a day AND a very small amount of 1 per cent Hydrocortisone cream 1-2 times a day'
'One week later and we've ditched the steroid cream!'
Kelly concluded her post with this message for fellow eczema sufferers: 'I'm posting incase this helps anyone else out there with eczema. I was sceptical but it proved to be absolutely worth a try!'
If you feel like you might be at a loss as to how to manage your eczema it may well be worth heading to LUSH...
Freelance Lifestyle Writer
Niamh McCollum is a freelance lifestyle writer who has written for Future titles GoodTo and Marie Claire UK, plus the Irish Independent. The Dublin-based journalist specialises in stories
affecting families - from health updates, to the freshest parenting debates and celebrity announcements.