Mum left with third-degree burns after hot water bottle explodes in bed causing a seizure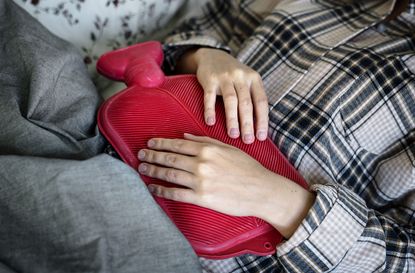 (Image credit: Getty)
GoodTo newsletter
Sign up to the GoodTo Newsletter. You can unsubscribe at any time. For more information about how to do this, and how we hold your data, please see our privacy policy
Thank you for signing up to . You will receive a verification email shortly.
There was a problem. Please refresh the page and try again.
A mum has been left with horrific burns after her hot water bottle exploded in bed.
Bree Schulz from New South Wales, Australia, suffered horrific burns and was left in such excruciating pain that she suffered a seizure after her hot water bottle exploded in bed.
Speaking to Australian news organisation 9 News, the 21-year-old said that her husband had filled her hot water bottle with boiling water to keep her warm throughout the night, as it is currently winter in Australia.
Generally, hot water bottle users are told never to fill with boiling water because of the potential danger of scalding your skin.
Read more: Mum shares important warning about hot water bottles after son's second degree burns (opens in new tab)
Bree said that the hot water bottle was in bed next to her and that she wasn't touching or lying on it, when she rolled in the opposite direction to give her husband a cuddle.
'As I did that, the hot water bottle exploded all over me,' she said.
'It was excruciatingly painful, like nothing I'd ever felt before. I'm a mum, and I had a very bad labour with my son - we almost lost our lives - and in a way I would rather go through that pain again than the pain of the burns.'
The mum-of-one suffered from third degree burns on her back and second degree burns on her arms, resulting in permanent scars and possibly months of rehabilitation in order to regain full use of her hands.
As a result of Bree's extensive injuries, her husband, Tyson, has had to leave his job in order to take care of the couple's three-year-old son.
Friends went on to set up a GoFundMe (opens in new tab) page for the family to help them through this difficult time and Tyson took to the thread to share pictures of Bree's shocking injuries.
'Healing is going very well,' he wrote. 'These are some photos from when she was in hospital.
'Bree and I would just like to take a moment to thank everyone who has shared the story and especially everyone who has donated to us.'