Mum shares genius three-ingredient hack for getting armpit stains out of white shirts
This is genius!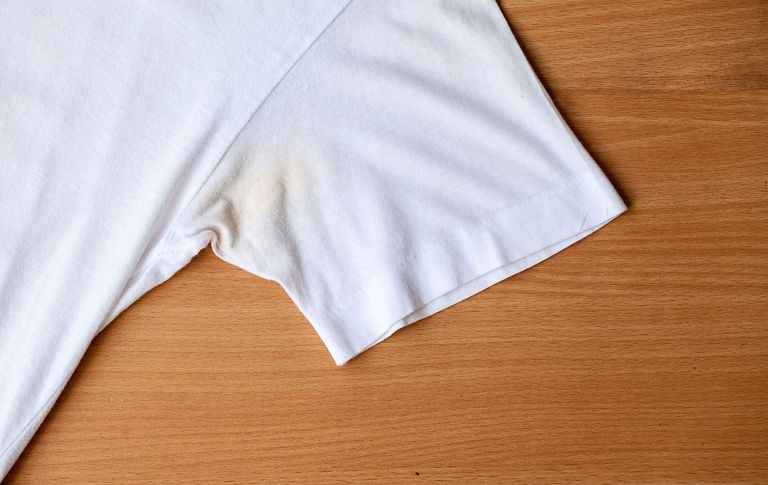 A mum has shared an ingenious three-ingredient hack for getting stubborn yellow armpit stains out of white shirts on Instagram.
Blogger and author Jilee from Utah has made a name for herself sharing handy household hints via her 'One Good thing' account, with a mission that reads: 'Making every day better by empowering YOU with solutions that WORK' sitting alongside a house emoji.
She posted a before and after shot of a t-shirt with yellow armpit stains revealing that she 'refused to give up' on the laundry conundrum, having tried and failed to get rid of the unsightly marks before.
And it seems that her persistence paid off as she hit upon a 'secret sauce' formula combining Dawn dish soap (opens in new tab) (one of the US' best-selling washing up liquid brands, which is sold on Amazon UK), hydrogen peroxide, and baking soda – which managed to banish these stains for good.
Sharing her step-by-step guide to stain success she wrote: 'Here's how it's done: Combine 1 part Dawn dish soap and 2 parts hydrogen peroxide in a small bowl. Stir to combine.
'Apply the soap and peroxide mixture to the stain(s), and sprinkle a bit of baking soda over the area.⠀
'Use a laundry scrub brush or an old toothbrush to work the Dawn, peroxide, and baking soda into the fibers of the shirt. (Make sure to clean an area slightly bigger than the actual stain so you don't accidentally miss any of it.)⠀
'After scrubbing, let the clothing sit for at least an hour or so, and then launder as usual. I accidentally let this white shirt sit for an entire weekend before washing because I forgot about it, but it was completely fine and came out of the wash looking brand new!'
READ MORE: Mum reveals GENIUS (and super cheap) hack that keeps her sofa sparkling clean (opens in new tab)
The post attracted more than 1,000 likes and scores of comments.
One excited user wrote: 'ooh, my sister is having a baby! I'll have to make her a little kit with the ingredients and a recipe card to make this when the baby has an accident!!'
While another added: 'Hallelujah!! You have saved my white tank tops from becoming rags!'
A third gushed: 'You have lots of great tips. This one is the best of your best. It's works so well. I just love not having nasty deodorant/sweat stains on any of our clothes.'
A fourth also commented: 'Simply amazing. My parent [sic] own a dry cleaners and have always told me it was impossible to get rid of these stains!!!! I must share this.'
Do you think you'll be trying the hack? Head over to our Facebook page and let us know your thoughts!
Miriam Habtesellasie is a freelance lifestyle writer who has contributed content to GoodTo, Woman&Home, Women and Idealhome.co.uk. Miriam is based in London and is a fan of everything interiors, she admits to being spoilt for choice living in the capital. From stunning architecture right the way through to eye-catching department store window displays, she believes there's always an angle to be found that can translate to our abodes.