When is the next train strike? February 2023 dates
Here's when the next train strikes will take place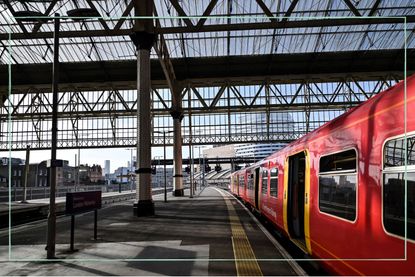 (Image credit: Getty Images)
Many want to know when is the next train strike, after months of disruption on the railways.
With London bus strikes (opens in new tab) and tube strikes (opens in new tab) on top of repeated train strikes from numerous operators, the UK has suffered months of travel chaos. Many commuters and holiday makers have been forced to rethink their plans, or even work out how to refund their tickets (opens in new tab).
With the dispute between unions, the train companies and the Government still not resolved, there could be further strikes on the horizon. Here's what we know about when the next train strikes might be...
When is the next train strike?
There are currently no new train strike days planned. The most recent strike days took place on Wednesday 1 February and Friday 3 February, which saw train drivers (opens in new tab) at 16 companies in total walk out, involving members of both the Rail Maritime and Transport Union (opens in new tab) (RMT) and Aslef (opens in new tab).
Much like the Royal Mail strikes (opens in new tab), nurses strikes (opens in new tab) and teacher strikes (opens in new tab), the reasons why rail workers are striking (opens in new tab) have been brought on by the cost of living crisis, with the unions arguing that rising inflation has resulted in its members taking an effective pay cut. There is also fury over plans by Network Rail to cut 2,500 maintenance jobs, as the company tries to save £2bn over the next two years.
Drivers at Wimbledon and Clapham depots this morning holding strong on their picket lines, joined by District Officer Graham Morris and EC Member @MarzC.Depot or mainline - a driver is a driver. pic.twitter.com/z9wpE8BfCrFebruary 3, 2023
See more
The Rail Delivery Group (opens in new tab) (RDG) - which represents train companies - made a new pay offer to train drivers earlier in January, which included a backdated pay increase of 4% for 2022 followed by a further 4% pay rise in 2023, but this has been rejected.
Aslef general secretary Mick Whelan said: "Not only is the offer a real-terms pay cut, with inflation running north of 10%, but it came with so many conditions attached that it was clearly unacceptable. They want to rip up our terms and conditions in return for a real-terms pay cut."
Meanwhile, Network Rail made an offer to other rail workers of a 5% pay rise in 2022 and a 4% pay rise in 2023. RMT general secretary Mick Lynch (opens in new tab) - who is also the face of the Enough is Enough campaign (opens in new tab) to tackle to cost of living crisis - described the offer as "substandard".
The RMT also recently rejected an offer from the RDG that included a pay increase of up to 8% over two years and a guarantee of no compulsory redundancies until April 2024.
On 19 January, the RDG upped the offer to a 9% rise over two years for crew and station staff, and the RMT is currently considering the new proposal.
What have the unions said about the strikes?
Mick Whelan has said of the industrial action: "It's now clear to our members, and the public, that this was never about reform or modernisation but an attempt to get hundreds of millions of pounds of productivity for a 20% pay cut while taking away any hope of the union having any say in the future.
"It is time the companies – encouraged, perhaps, by the government – sat down with us and got serious.
"That is the way – and the only way – to end this dispute."
In addition, Mick Lynch has accused the government of interfering with negotiations between train companies and the unions. He said: "We have worked with the rail industry to reach successful negotiated settlements ever since privatisation in 1993. And we have achieved deals across the network in 2021 and 2022 where the Department for Transport has no involvement.
"Yet in this dispute, there is an unprecedented level of ministerial interference, which is hamstringing rail employers from being able to negotiate a package of measures with us, so we can settle this dispute."
What has the government said about the strikes?
Transport secretary Mark Harper (opens in new tab) has defended the involvement of the DfT, saying he had "made sure" there had been a new and improved offer put to trade unions, which two other unions had accepted.
He added: "I would much rather they got off the picket line and got back round the negotiating table to hammer out a deal on reform and pay with the employers."
🎥 I've met union leaders & delivered new, improved pay & reform offers that two unions have accepted.✅ We want to end these strikes with a deal that's fair to workers, passengers & the taxpayer.👉 It's time for the unions to get off the picket line and back round the table. pic.twitter.com/f5GY9izTt7January 3, 2023
See more
Meanwhile, Network Rail's chief negotiator Tim Shoveller (opens in new tab) has said: "No-one can deny the precarious financial hole in which the railway finds itself.
"Striking makes that hole bigger and the task of finding a resolution ever more difficult," he said, adding that the organisation was still hoping for a "breakthrough" during negotiations.
After months of industrial action across the public sector, the UK government has proposed anti-strike laws, which would introduce "minimum safety levels" for fire, ambulance and rail services, and would mean unions could be sued if basic services are not provided in key sectors during strike days.
Prime Minister Rishi Sunak has defended the law as a way of balancing the right to strike with "the right of ordinary working people to go about their lives free from significant disruption".
However, some unions have threatened legal action, saying they believe the strike restrictions would be unlawful.
Which rail companies were on strike?
Avanti West Coast
c2c
Chiltern Railways
CrossCountry
East Midlands Railway
Great Western Railway
Greater Anglia
GTR Great Northern Thameslink
London North Eastern Railway
Northern Trains
Southeastern
Southern/Gatwick Express
South Western Railway
SWR Island Line
TransPennine Express
West Midlands Trains
We are running limited service TODAY due to industrial action.     We expect some LNER services will be very busy.  We recommend you make a seat reservation, or you may have to stand https://t.co/JRq9pLu4qO.   For the latest information, visit https://t.co/yguH13Gq40 pic.twitter.com/PfJHdYtdcbFebruary 3, 2023
See more
Were Thameslink striking?
Yes, Thameslink were also striking on 1 and 3 February. They was no Southern, Gatwick Express, Thameslink or Great Northern trains running on any of their routes on those dates.
They added that the disruption from strike days has a knock-on effect on services the days after, meaning that first services will begin much later than normal, with no services before 7am.
"We expect first services to be extremely crowded and you may not be able to board your chosen service. You are advised to start your journey later on in the morning."
Did the strikes affect the tubes?
The train strikes on 1 and 3 February are did not affect the tubes, however there is separate industrial action taking place on the London Underground.
On Saturday 4 and Saturday 11 February, Aslef members working on the Bakerloo line will stage a walk out.
All other lines are expected to run as normal, except for the Elizabeth Line which will be affected by industrial action until 28 February, and some services could be changed or cancelled at short notice.
Aslef will be balloting its members on further strike action, and the result of the vote is expected on 15 February - meaning there could be more strikes on the London Underground in early March.
In addition, the has been RMT given a mandate by members to continue strike action for a further six months, so it's likely there will be additional London Underground strikes planned in the near future.
Video of the Week
Ellie joined Goodto as a Junior Features Writer in 2022 after finishing her Master's in Magazine Journalism at Nottingham Trent University. Previously, she completed successful work experience placements with BBC Good Food, The Big Issue and the Nottingham Post, and freelanced as an arts and entertainment writer alongside her studies. In 2021, Ellie graduated from Cardiff University with a first-class degree in Journalism.