A diary of Roar, the lost bear
After Roar the toy lion was found on a train, he gives his account of the three days he was missing from his owner, Phoebe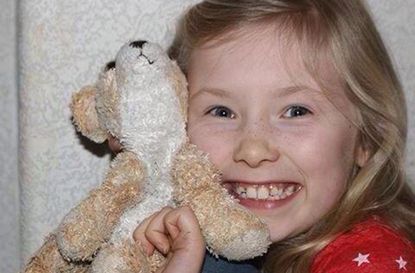 There's nothing worse than your child's favourite toy going missing, especially just before Christmas and unsurprisingly little Phoebe Simpson was devastated when Roar, her toy lion was left on a train during a surprise trip to London last week.
Luckily, Twitter user Lauren Bishop Vranch found the toy on a train from London to Newcastle (presumably the same train Phoebe and her father had taken from York to King's Cross earlier in the day) and put a message out on Twitter to find its owner. Lauren then asked staff if they would be able to trace the owner, but they explained the bear would be stored at the lost property office in Inverness, where the train terminated.
Lauren instead decided to take the bear on an adventure to Newcastle and blogged its adventures. On the third day of taking the bear on its trip to Newcastle and back again, Phoebe's father replied to Lauren on Twitter and the bear was returned back to York in time for Christmas.
But what was the bear's diary of events?
Friday 13 December, 17.08
I wish I could have called out when I saw Phoebe walking away from me on the big train, but instead, I sat there as a little tear ran down my face. Luckily, a lovely kind lady picked me up and took me to a festive place with a cosy fire and a Christmas tree. I wish I was with Phoebe though :(
Friday 13 December, 17.47
The kind lady is letting me stay in a hotel with her. It's much posher than my home and the bed is so comfortable, but I wonder if the lady will let me snuggle next to her like Phoebe lets me?
Friday 13 December, 19.58
I seem to be in a theatre. There are lots of fancy lights around a mirror. I see myself in the mirror and start to feel sad...
Friday 13 December, 20.53
Next, my new owner took me to a play. I've never seen a real one before - only the ones Phoebe puts on for me. I'm starting to enjoy this cultural adventure!
Saturday 14 December, 10.57
After a lovely sleep in the big comfy bed, the lady took showed me the water. I was a bit afraid she was going to throw me in but luckily she kept a nice tight hold of me.
Saturday 14 December, 12.09
Back on a train again! I was scared the kind lady was going to leave me on the train again, but she made sure she picked me up when she got off the train.
Saturday 14 December, 15.04
Then we went for a coffee. It was lovely and warm in the cafe and the chatter going on reminded me of being at home.
Saturday 14 December, 20.07
The kind lady and I are watching Strictly on TV. We watch this at home. I'm trying to brave but I'm so sad.
Monday 16 December, 10.09
Kind lady spoke to Phoebe's daddy and now I'm on my way back home. I'm so excited about going back to Phoebe!
Where to next




Is Katie Hopkins the most controversial woman on TV?