We earn a commission for products purchased through some links in this article.
Pregnant former Emmerdale star Adele Silva has spoken out about her pregnancy concerns after previously suffering three miscarriages.
Appearing on breakfast television, the 34 year old chatted to Lorraine Kelly about her excitement at finally becoming a mum. She said:
'It's always at the forefront of my mind that something could happen… I've never truly allowed myself to get really excited'
While all expectant women can relate to having these worries, Adele has more reasons than most to feel nervous about her pregnancy. The star – who has suffered three consecutive miscarriages with her businessman fiancé, Oliver Farber – says the couple tried desperately to discover what was going wrong, even paying for private tests to try and determine the cause of the problem.
Adele is in her third trimester and is expecting her baby in March 2015.
And the results were pretty shocking. She said:
'I had vigorous blood tests, really thorough, both of us and it came back that I had a form of thrombophilia, so my blood wasn't clotting properly. I also had elevated killer cells, which they can't even test for in this country – they test in America – which is where your embryo is implanted and your immune system fights it because they think it's a foreign body, and the third thing was underactive thyroid because I actually wasn't falling pregnant that quickly.'
And while the mum-to-be, who's 33 weeks pregnant, is thrilled to be expecting, she hasn't been able to fully relax yet due to those heartbreaking past experiences. When asked by Lorraine whether she's been able to enjoy this pregnancy, she replied:
'If I'm completely honest, no. It's always at the forefront of my mind that something could happen… I've never truly allowed myself to get really excited.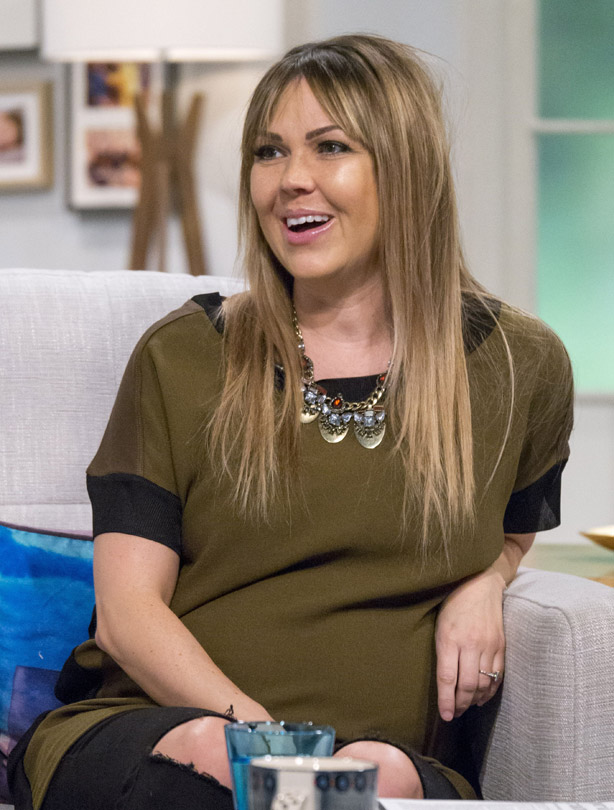 Adele says she still hasn't allowed herself to get excited about this pregnancy for fear of something going wrong.
'Each stage has kind of been bittersweet because although you're like "brilliant I've got to this point" or "brilliant I've got to that point" you're still not completely out of the danger zone.'
On announcing the pregnancy, she told HELLO! magazine:
'I want this to be a success story. It sounds awful but I wasn't remotely excited before my five-month scan. I'm excited but I always touch wood. I know I'm extremely lucky to get this far.'
Here's wishing Adele and her partner all the luck in the world – we can't wait to find out whether it's a boy or a girl, but we'll have to wait until March!
Can you relate to what Adele is going through? We'd love to hear your thoughts in our comments section below.