The 23 best toys of the 80s: They don't make them like this anymore!
Ah the 80s, we're pretty sure it was the best decade to be a kid. Need proof? These FAN-TAS-TIC toys should do the trick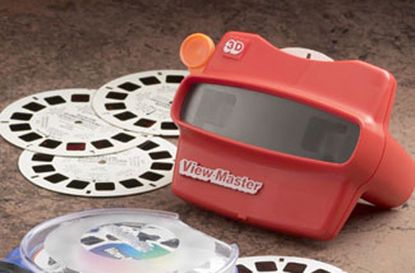 Goodto Newsletter
Parenting advice, hot topics, best buys and family finance tips delivered straight to your inbox.
Thank you for signing up to GoodTo. You will receive a verification email shortly.
There was a problem. Please refresh the page and try again.
Ah the 80s, not that we're biased or anything but we're pretty sure it was the best decade to be a kid. Need proof? These FAN-TAS-TIC toys should do the trick.
We find ourselves saying 'They just don't make them like they used to' more and more these days, but it is definitely true when it comes to kids' toys.
As we buy our little ones more and more extravagant gadget-y toys, we long for the days of a simple bear that you can draw on, or five little dolls all living together...
So if you're ready for a trip down memory lane, scroll through, what we think, were the best toys the 80s had to offer.
How many did you have? And, more importantly, did we miss any classics out?
23. Ring toss water game
They were possibly the most frustrating thing on earth but the ring toss games sure were addictive.
22. Corn Popper
It didn't actually pop corn but boy did it sound like it - our parents must've hated us!
21. Poppers
We still don't really know why these were so satisfying but they really were. Especially if you managed to catch an irritating sibling in the crossfire...
20. Wuzzles
It was one of our favourite TV shows so obviously we wanted every single toy from the show.
19. Teddy Ruxpin
It must have been a simpler time but a talking bear was the most amazing thing we had ever seen.
18. Bubble mower
Almost as useful as a regular lawnmower (but undoubtedly more fun) the bubble mower blew bubbles as you mowed - how is that not useful?
17. Pogo balls
Almost impossible to last more than one bounce - but that didn't stop us trying.
16. Fisher Price tape recorder
Back in the day, before all the fancy mobile phones, the sound of your voice 'on the radio' was really quite special.
15. He Man
Master of the universe - and actually quite attractive. Is it wrong to say that about a toy?
14. Doodle Bear
'Is this a trick? Are we actually allowed to draw on something?' This chap's delightful denim ensemble was washable - still genius to this day.
13. Cabbage Patch Dolls
'Mum we definitely need them ALL!'
12. Rock 'em Sock 'em Robots
The source of many childhood fights in many 80s households.
11. Glow Worm
Which 80s child didn't go to sleep firmly clutching one of these to their chest?
10. Fashion Plates
We're pretty sure this is how real designers make their clothes? Rubbing the patterns onto your lucky lady's outfit gave her look a lovely textured feel - fashion at its finest.
9. Fisher Price Roller Skates
Quite possibly the worst roller skates ever made but we cherished our little brightly coloured skates.
8. Atari
We don't care what you say, the Atari beats the XBox One and the Playstation 4 handsdown - we just don't think our little ones will agree...
7. Spirograph
We blame our Spirograph for making us think we could actually draw. Turns out we need a lot of plastic to make those groovy designs.
6. Skip it
We're pretty sure the majority of our exercise in our childhood came from this device - as did most of the cuts and scrapes.
5. Quints
After having kids we're not sure that Quints are actually that fun - imagine having five kids?! But those little dolls were endless fun at the time - five matching beds, five matching bikes... the possibilities were endless (sort of)
4. Mr Potato Head
Made 'cool' again by the Toy Story films but is it just us or is the new version just not as good as the 80s one?
3. View-Master
Who needs a Google Glass - this bad boy let you view up to 14 images in one go!
2. Polly pocket
We were always jealous of Polly. Her small but perfectly formed house could travel with her wherever she went on her adventures - and it still remained cleaner than our bedrooms.
1. Care Bears
It makes us so excited to just even look at a picture of a Care Bear - loveliness personified!
Did we miss off any of your favourite 80s toys? Tell us below...
Parenting advice, hot topics, best buys and family finance tips delivered straight to your inbox.
Trusted, informative, and empathetic – GoodTo is the ultimate online destination for mums. Established in 2007, our 15-year-strong archive of content includes more than 18,000 articles, 1,500 how-to videos, and 7,000 recipes.