Got kids struggling with hay fever? These 11 expert-approved cleaning hacks will help them sleep
Here's what to do when hay fever symptoms keep your kids up at night...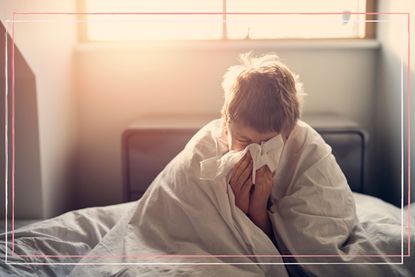 (Image credit: Getty Images)
Goodto Newsletter
Parenting advice, hot topics, best buys and family finance tips delivered straight to your inbox.
Thank you for signing up to GoodTo. You will receive a verification email shortly.
There was a problem. Please refresh the page and try again.
From dust repellent spray to air purifiers, here are some cleaning hacks that could help your kids sleep when hay fever hits.
As summer approaches, many of us are looking for natural hay fever remedies for relief from those pesky hay fever symptoms such as nasal congestion, sneezing and watery eyes. And while plenty of adults suffer from hay fever, it affects kids too - even babies can get hay fever - and sometimes symptoms can impact their sleep on summer nights.
Margaret Kelman, Head of Clinical Services for Allergy UK explains "Babies can young children can certainly be affected by hay fever. In fact, your child is more likely to suffer from hay fever if other close family members have allergies. Typically, babies and young children are likely to see experience symptoms of hay fever during the pollen seasons in spring and summer months, depending on the pollen trigger.
"However in young children, these symptoms can be difficult to distinguish with other conditions or illnesses including the common cold or teeth. We always suggest that if there is any doubt, people shouldn't hesitate to seek medical advice."
Amid the news that a 'pollen bomb' is on the way to the UK - alongside hay fever affecting 10-15% of children - many are looking for solutions to prevent those bothersome symptoms from disrupting our children's precious sleep. With this in mind, MattressOnline spoke with Mira Yordanova, owner of end-of-tenancy cleaning company Top Cleaning GB, to put together some of the best bedroom cleaning hacks to help hay fever sufferers regain a good night's sleep.
Top Cleaning GB Ltd was established in 2004 as Top Cleaning UK, a family run business. Today, Top Cleaning GB is still owned and operating professional cleaning company serving and covering the entire London, and since 2004 they have built an enviable reputation for providing professional, high quality and cost-effective cleaning services right across London.
1. Dry clothes inside
Some of your washing habits might need changing when dealing with hay fever symptoms. After doing your laundry, avoid drying clothes and bedsheets outside in the fresh air, where pollen and dust can collect on them. Instead, dry them in a tumble dryer or hang them up inside.
Check out our expert-approved tips on how to dry clothes without a dryer to find out how you can dry your clothes inside while keeping them fresh, and save money on your energy bill at the same time.
2. Make your own dust repellent spray
Mira recommends making a DIY dust repellent spray to get rid of irritating dust and pollen in your home, and luckily cleaning influencer and mum-of-two Carolina McCauley has the perfect recipe.
Use the following ingredients to create a homemade dusting spray that will keep your surfaces cleaner for longer:
Half a teaspoon of olive oil
One teaspoon of vinegar
Half a cup of water
Two drops of dish soap
A few drops of essential oil of your choosing to give your spray the perfect scent
Mix the ingredients together and add to an empty spray bottle. Once sprayed, you'll have to wipe the surface with a clean microfiber cloth.
This dust-repellent spray will help keep dust and pollen away from your bedroom's surfaces for longer!
3. Vacuum mattresses and wash bed sheets
Mira says you should vacuum your mattresses weekly to make sure there's absolutely no trace of allergens that could be bothering your kids at night - and don't forget to flip the mattress and vacuum both sides. You should also wash your kids' bedding once a week, giving special attention to pillow covers during the summer time and when the pollen count is high.
4. Wash your kids' hair before bed
Pollen can get stuck to childrens' hair when they spend time outside of the house in the summer, with the risk of it then getting on their pillowcase and disrupting their sleep.
The best way to avoid bringing pollen into your kid's bedroom is to wash their hair with shampoo every evening when the pollen count is high. Alternatively, you can also try applying some leave-in conditioner, which will make it harder for pollen to get stuck to your child's hair during the day.
Mira says you could also try making them wear hats and tie their hair up before leaving the house.
5. Use mattress and pillow protectors
Consider purchasing an anti-allergy mattress and pillow protector if you haven't already, and make sure to wash them every one or two weeks with the rest of your bedding. This will ensure that any residual pollen on the mattress and the pillows won't be able to reach your kids' bedsheets, improving their sleep quality significantly.
6. Try damp dusting
Mira advises that when dusting, you should always choose a damp cloth over a dry one. While the dry cloth will allow the pollen and the dust that you've just removed from the surface to float around the bedroom and deposit somewhere else, using a damp cloth will cause the pollen to stick to it, meaning you can get rid of the allergens for good.
7. Use the tong cleaning hack
Pollen can deposit on bedroom blinds, as they stand so close to the windows. Luckily, the tong cleaning hack is an effective and easy way to remove dust and pollen from blinds.
Grab a pair of tongs, wrap them in a damp microfiber cloth sprayed with cleaning product - or fix a washing up sponge to each side, as cleaning influencer Jill Koch does in the TikTok below.
Next, grip the blinds lightly and slide the tongs across to clean both sides at once, making your dusting process less time-consuming and more efficient!
8. Vacuum twice a week
Mira explains it's a good habit to vacuum twice a week, especially for rooms covered in carpets, where dust can deposit very easily. But make sure you're cleaning the whole bedroom, not just the floors.
Mira says these are some of the areas that people tend to forget about:
Ceilings and walls
Light fixtures
Shelves and tops of cabinets
Curtains and blinds
Flat surfaces
Using a criss-cross pattern while vacuuming the bedroom's carpets will also help to improve your kids' quality of sleep during hay fever season. In fact, moving the vacuum in different directions will ensure you are getting deeper into the fibres of the carpet and achieving a deeper clean.
9. Use small objects to reach tight spaces
Sometimes it might be difficult to clean the whole room because of areas that are more difficult to reach. Try using a paintbrush, a toothbrush or even a ruler to make sure that you've cleaned every single part of your bedroom and left no trace of pollen to ruin your children's sleep.
Mira explains that you could wrap a cloth around a ruler or a kitchen spatula to make it easier to reach tight spaces under appliances and furniture. A paintbrush can also help remove the dust from the skirting, or from any crack in the floor. Be creative and find the objects and utensils that work best for you!
10. Clean your kids' toys in hot water
Stuffed toys can house dust mites and pollen, so parents with kids suffering from hay fever symptoms should consider buying toys that can easily be cleaned. Mira says you should vacuum toys more frequently during this time of the year, and, when possible, even wash them with hot water in the washing machine.
Try storing toys into boxes or closed spaces to avoid leaving them exposed to pollen during the day.
11. Invest in an air purifier
Air purifiers remove dust and other particles from the air - therefore removing allergy triggers - so sleeping with an air-purifying device can massively reduce hay fever symptoms during the night or nap times.
Meanwhile, a cool mist humidifier can also help relieve symptoms. Adding moisture into the air by emitting water vapour, humidifiers can help clear airways and make it easier to breathe. Keeping these passages moisturised will prevent congestion and dryness.
Looking for more help to get your family ready for the summer? Check out our list of the best sunscreen for kids and toddlers, the best outdoor toys and games for kids of all ages, and this list of the best paddling pools.
Video of the Week
Parenting advice, hot topics, best buys and family finance tips delivered straight to your inbox.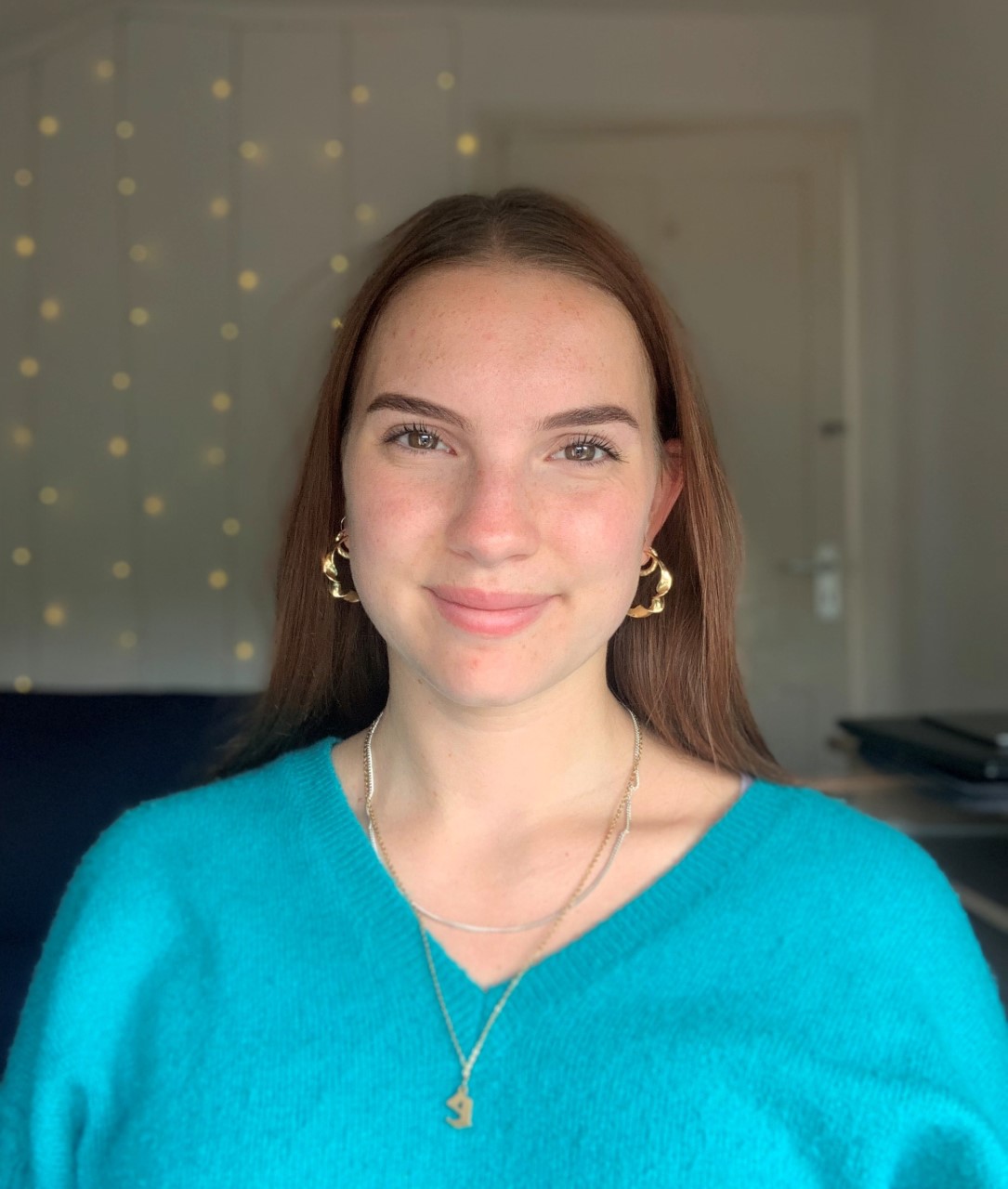 Ellie is Goodto's Feature Editor, having joined the team as a Junior Features Writer in 2022, and covers everything from wellbeing for parents to the latest TV and entertainment. Ellie has covered all the latest trends in the parenting world, including baby names, parenting hacks, and foodie tips for busy families. She has a distinction in MA Magazine Journalism from Nottingham Trent University and a first-class degree in Journalism from Cardiff University, and previously Ellie has worked with BBC Good Food, The Big Issue, and the Nottingham Post, as well as freelancing as an arts and entertainment writer alongside her studies.