Coleen Nolan announces she's divorcing husband Ray Fensome after 'hellish 12 months'
The Loose Women presenter confirms the pair's decision to end their 10-year relationship in an emotional letter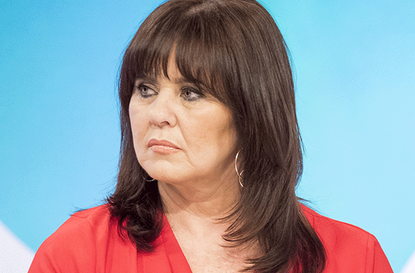 Coleen Nolan has announced she's getting a divorce from husband Ray Fensome after 10 years of marriage.
The Loose Women star opened up about her and husband Ray Fensome's decision to end their marriage in the agony aunt column she writes for the Daily Mirror.
'Me and my husband Ray are divorcing. I wanted to tell you first as I can hardly sit here and keep dishing out advice if I'm not being totally straight about what is going on in my own life,' she said.
Coleen, 52, went on to talk about the day she and Ray tied the knot a decade ago, revealing that she's stunned the pair could have grown apart so much in the time since.
'I've got tears pouring down my face as I write this. It's hard to imagine that so much could have changed from that day in 2008 when we married,' she continued.'On that day, I thought there was nothing that could split us up. I was convinced we'd grow old together, hobbling to the post office to collect our pensions.
'But a decade on and it's now clear I was wrong. There is too much dividing me and Ray. We can't go back. And my future is going to be very different to the one I'd imagined back then.
'And I guess that's what makes me sad. But, slowly, as I come to terms with the reality of it all, it's making me excited too.'
Now Coleen lives on her own and has started dating again. (opens in new tab)
Coleen then took time to acknowledge how wonderful her children have been during the difficult period.
'My beautiful kids, Shane Jnr, Jake and Ciara – my daughter with Ray – have all been unbelievably supportive and understanding.
'I want to show marriages can break down without families breaking down to - so long as you're honest. The last 12 months have been pretty hellish.'
Coleen addressed her split on Loose Women earlier today.
'It's been really hard and it's still really fresh, we've only just filed really. He's only just moved out and stuff,' she said.
'At the beginning of the last year I kind of said we were having issues but hopefully we were going to sort them.'
The mum-of-three told her fellow panellists that the couple did everything they could in an attempt to make the marriage work.
'We have really, really tried. We were never one to just go, "Oh we're having problems let's call it a day". We've tried and it just gets to a point where you think, "You know what? we've tried, it's not working". Life has done that and we can't get it back together.'