5 cupboard ingredients, 10 minutes and an air fryer for these gooey breakfast cookies
Busy parents will love this fast and filling air fryer cookie recipe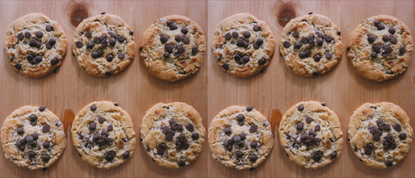 (Image credit: Pexels)
Looking for a fast and healthy breakfast that kids and busy parents alike will love? These high protein and fibre-rich cookies, that take just minutes in an air fryer, are going to change your life!
And if you're already obsessed with trying out the best air fryer recipes, then you can add this one to your must-make list. With just five ingredients - bananas, oats, peanut butter, chia seeds and chocolate chips - they are so easy to prep and are ready to eat in just 10 minutes! Plus they will keep you fuller for longer as are high in protein and fibre.
"These are so easy to make. I love having them with my morning latte," says TikTok star @lainiecooks.
Holistic nutritionist Lainie, who has 319.2K followers on the app, uses just five ingredients in the air fryer recipe, which takes just minutes to make.
How to make Lainie Cooks' healthy high protein breakfast cookies
Lainie says: "Just mash up two ripe bananas, add peanut butter, 1 cup of gluten-free oats, three tablespoons of chia seeds for extra fibre, give it a good mix then add a couple of your favourite chocolate chips. Mix one more time and then use a cookie scooper and place directly on some parchment paper inside your air fryer.
"Using the back of the fork I mould them into cookies. Then, I place them directly in my air fryer at 176C for 10 minutes. When they're done they're crunchy on the outside and warm and chewy on the inside.
Ingredients:
2 bananas
240g oats
3 tbsp. chia seeds
85g peanut butter
Handful of chocolate chips
Method:
Step 1: Mash up two bananas and add 85g of peanut butter, 240g of gluten-free oats and three tablespoons of chai seeds. Mix together.
Step 2: Add a handful of your favourite chocolate chips and mix again. Use a cookie scooper and place them directly on parchment paper inside your air fryer.
Step 3: Use the back of a fork to mould them into cookies. Place them directly in the air fryer at 176C for ten minutes.
Love making meals in your air fryer? You have to try this 3 ingredient sausage roll hack that's meant to be "tastier than Gregg's", or for something sweeter, try this air fryer bread and butter pudding recipe. You might also want to try this 3 ingredient Oreo ice cream TikTok hack too.
Parenting advice, hot topics, best buys and family finance tips delivered straight to your inbox.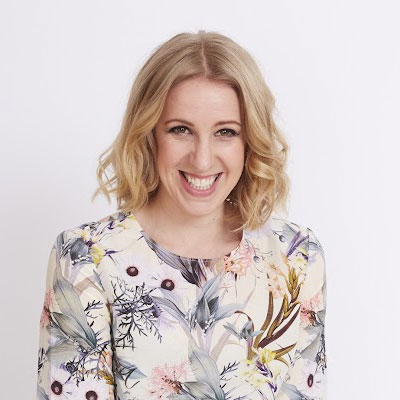 Freelance parenting writer
Maddy Biddulph is a freelance journalist specialising in lifestyle and family-focused content. With 25 years in consumer media, she has worked as a writer and editor for some of the bestselling newspapers, magazines and websites in the UK and US. As a mum of two art-obsessed daughters, Daphne and Esther, Maddy is always looking for parenting hacks to make life easier. She is also a Level 3 personal trainer, and creates energising workouts for busy mums who need some me time.