Study reveals the baby names that are likely to earn the most money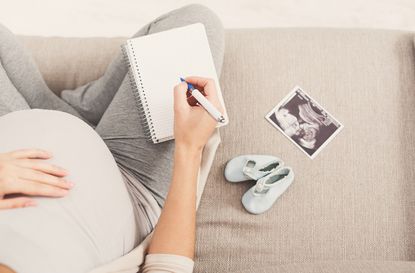 (Image credit: Getty)
A study has revealed the baby names that are likely to earn the most money.
As our little ones grow up, go to school and head out into the real world, we all hope that they will be a success in life.
But what if their fate has been laid out from the very beginning because of the names that they were given?
In reality, it's obviously not very likely.
MORE: Most popular baby names: for boys and girls through the years (opens in new tab)
But there have been some trends picked up in terms of which names tend to earn the most money – and it could be good (or bad) news for your little ones.
New research, carried out by Resume.io (opens in new tab) has revealed that some names are likely to earn more than others.
Findings found that boys named Leo are likely to scoop the highest salaries, while girls named Isabella will earn more than other ladies.
Boys name Harry, Muhammad and Jack will earn less in comparison to Leos, while Olivia, Grace and Mia are expected to face a pay cut. Not great news if you've settled on these twin names (opens in new tab)?!
But it seems like the gender pay gap is still rife, as the highest girl own Isabella will get paid on average £28,935, while Leo earns more than £10,000 per year at an average of £41,722.
And that's not the only difference between the sexes.
MORE: These are the baby names that younger mums prefer (opens in new tab)
It was also found that while name abbreviations could boost a man's chances of employment, they could actually hinder chances for a woman.
And when it comes to your kids' chances of employment, it turns out that whether they have a middle name or not could also be a contributing factor.
According to the research, jobseekers who include a middle initial in their name were deemed 'smarter, more eloquent and more qualified' than others.
Might be time to update that baby names list!
Aleesha Badkar is a lifestyle writer who specialises in health, beauty - and the royals. After completing her MA in Magazine Journalism at the City, the University of London in 2017, she interned at Women's Health, Stylist, and Harper's Bazaar, creating features and news pieces on health, beauty, and fitness, wellbeing, and food. She loves to practice what she preaches in her everyday life with copious amounts of herbal tea, Pilates, and hyaluronic acid.