Lidl launches a new range of anti-theft bags SIX times cheaper than competitors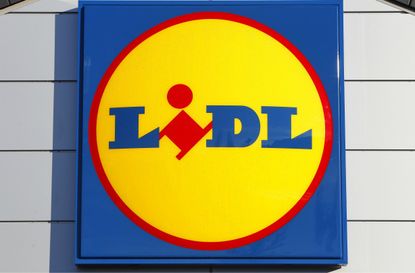 (Image credit: Michele Tantussi)
Lidl are now selling a new range of anti-theft bags to keep your valuables safe when you're on the go this summer, and they're six times cheaper than competitors on the market!
Whether you're about to set off on an a family holiday, adventure trip, or you're heading to the beach, keeping your valuables safe is always tricky.
We have all been stuck on a busy street on holiday, rummaging around in our bag trying to find our phone that we are sure we misplaced and left in the taxi.
Now, thanks to budget supermarket Lidl, keeping our valuables safe this holiday season is about to get a lot easier.
Lidl is now selling a whole range of anti-theft bags that are packed full with handy security features to keep all your valuables safe when you're on the go.
And, what's more, is the price of the bags start at just £6.99 – which is more than six times cheaper than competitors on the market - so they're an absolute bargain!
The anti-theft bags are available in a range of different sizes, colours and styles.
Then range includes a stylish backpack, a handy shoulder bag, a handbag and a cross body bag.
All bags are packed full of secret security features to keep your money, phone, iPad, bankcards and passport safe while you're on your travels.
Lidl's anti-theft backpack comes in at just £19.99 – and, not only does it look stylish, it also has a laptop and electronic devices compartments all with hidden zips.
And, if you get hit with a bad holiday weather on your travels, you'll be pleased to know the backpack is also water resistant.
Or, if your phone runs out of battery, Lidl has even included an integrated USB charging port in the backpack, as well as providing weight distribution so you're not uncomfortable when travelling long distances.
Amazon is selling a similar anti-theft laptop backpack with a USB charging port - but it's a little bit more pricey at £36.99.
Lidl's range of anti-theft bags go on sale Thursday 16th May, so you better hurry as they're only available while stocks last.
Sibelle Mehmet is a Junior Digital Writer at Goodto.com. She joined the team in April 2019 and was her first job since completing a MA in Magazine Journalism at City, the University of London in the summer of 2019. Sibelle previously interned at a number of national titles including OK!, Heat, Closer, Mother & Baby, and The Times Newspaper magazine. She's written extensively about the latest celebrity, showbiz, and royal news.