We earn a commission for products purchased through some links in this article.
Use these brilliant beach hacks for parents to make sure your next trip to the seaside is the ultimate summer treat.
If your jaunts to the shore are anything like ours, you'll be up and running around hours before the sun rises, trying to make sure the suncream, towels and swimwear are all in order (and that's all before you've even thought about the picnic!)
We've always wished that beach days could be a little more relaxing for us too – but now that we've gathered up this collection of amazing beach hacks for parents from around the Internet, they can be! From clever sand removal to genius ice lolly drip collectors, these are 14 beach hacks that EVERY parent should know about.
Your days out are about to get much less stressful…
The best beach hacks for parents ever
1. Use talcum powder to get the sand off your skin (and everybody else's!)
It really works – rub a generous handful onto wherever the sand is sticking, and it will absorb any moisture, leaving the dry grains to fall away easily. And you'll all smell lovely too!
2. Hide any valuables in a washed-out suncream bottle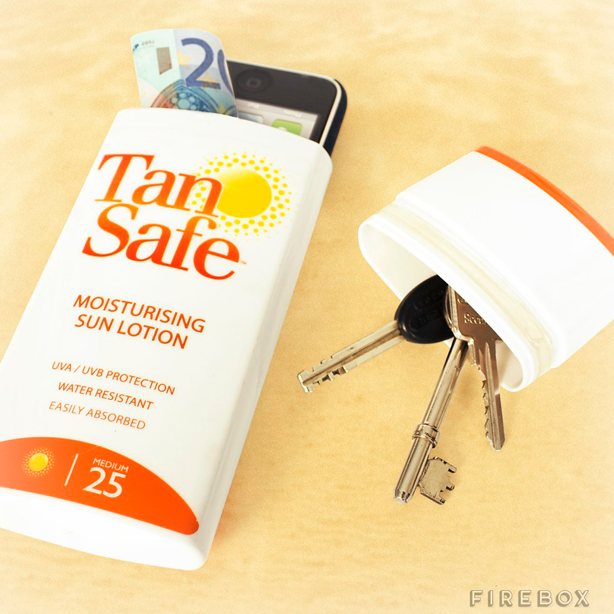 Or buy this ready-made one, for £7.99, from Firebox. It's big enough for your phone, keys and a stash of cash, and it's watertight (well, accidents do happen…)
3. Or wrap them up in a (clean!) nappy Image: Parenthacks
Okay, so it might look kind of gross, but no one's going to be stealing THAT.
4. Turn your steering wheel upside-down when you park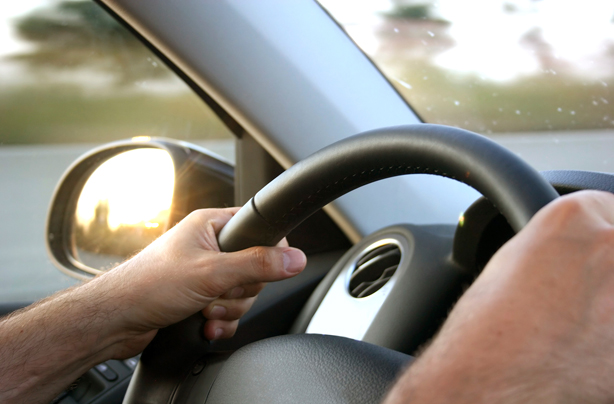 This means that when you get back into the car, the area you actually need to hold will have been out of the sun and won't burn your hands.
5. Buckle your seatbelts when you leave the car
Again, this will keep the metal part cooler – especially good for kids who are at the age where they'll grab anything in sight.
6. Wrap your phone in a plastic bag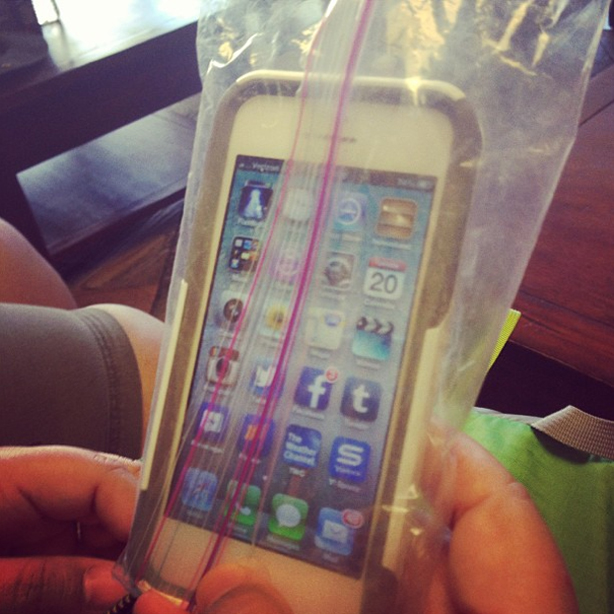 Image: Instagram/craftychica
It's cheaper and just as effective as a waterproof case – and the touchscreen will still work through it.
7. Write your suncream schedule on a bottle
Image: Yesterday on Tuesday
And set alarms on your phone to remind you!
8. Freeze your drinks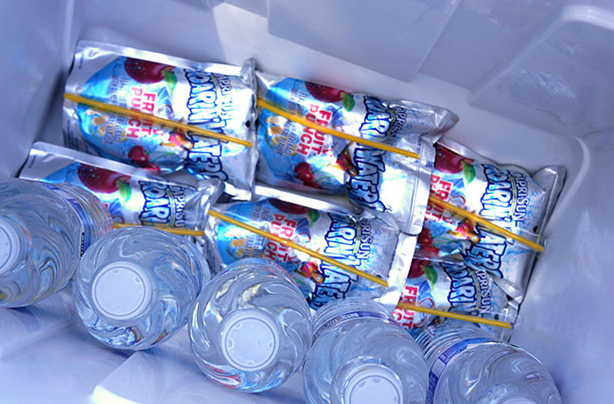 Image: Sandy Toes and Popsicles
Pop your cartons, water bottles, Capri-Sun pouches etc in the freezer the night before you leave, and pack them in your coolbox in the morning. They'll keep your picnic fresh, and melt throughout the day, meaning you have a cool drink on demand without forking out at the kiosk.
9. Pack cupcake cases
Image: Flickr
No, not for baking – rip a small hole in the centre and slide them onto the sticks of ice lollies to catch the drips. Less mess and no sticky hands, hurrah!
10. Spread a sheet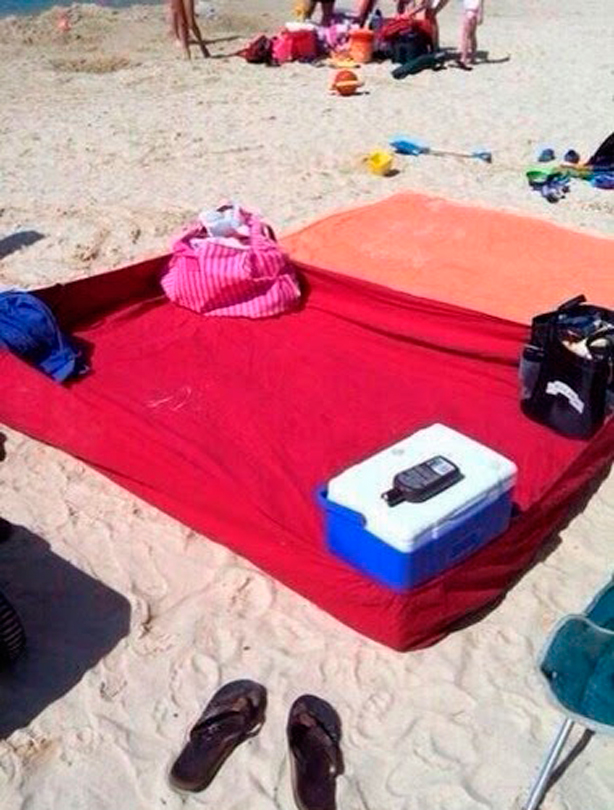 Image: Imgur
An upside down fitted sheet, weighed down in each corner, makes a great area for you to sit and relax without getting sandy.
11. Waterfight with spray bottles!
They're cheaper, less easy to break, and last much longer than conventional guns.
12. Bring balloons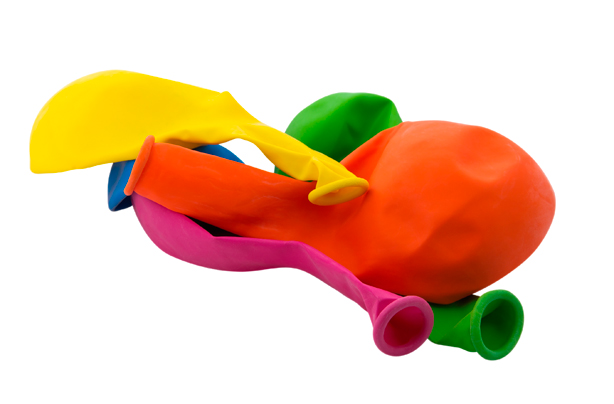 If child (or grown up) size ears get waterlogged after swimming, get them to blow into the balloon a few times. This can help to release the pressure and clear out the liquid.
13. Use a mesh laundry bag as a toybox Image: The Idea Room
Neat, cheap as chips, and all of the sand will fall through the gaps at the end of the day – genius!
14. Freeze aloe vera gel in ice cubes trays and apply to sunburn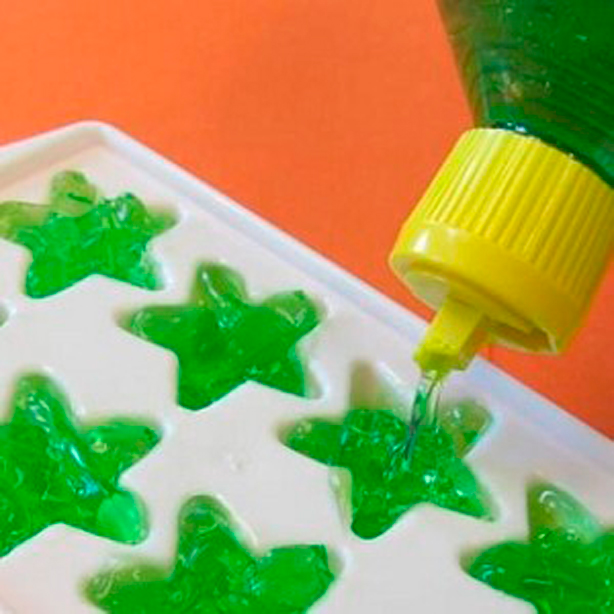 Image: Examiner
Of course, you should apply suncream and stay in the shade as a matter of safety, but if the worst does happen, this will soothe the soreness.
Know a trick that's even more genius than these? Leave us a comment and let us know!