Prince George had his name picked by Kate and William's puppy Lupo
Prince George has the family dog to thank for his name...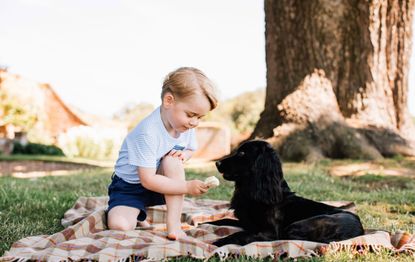 Prince George might roll off the tongue now but before he was born it seems Prince William and Kate Middleton couldn't quite decide on their first born's name and may have enlisted their puppy Lupo to help make the final decision.
Prince George turned five last month go and it's hard to imagine him with any other name, yet before their first born came into the world it seems Kate and William couldn't decide.
Favourites at the time included Phillip, Arthur and Charles but just two days after he was born the name George was confirmed as the prince's moniker.
Although the name announcement was very quick compared to when William was born, who didn't have his name confirmed for a week after he was born, Kate and William seem to have struggled on making the final decision.
Instead of heading to the top baby names list at the time or using a baby name generator, Kate and William reportedly got a lot more creative and asked their puppy Lupo to decide.
The couple wrote down a series of potential monikers on pieces of paper and placed them around their home.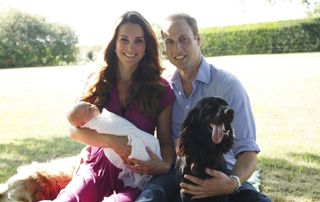 The couple then asked Lupo to select a name and took the puppy's decision as the one he tapped his paw at!
A source told the Sunday People at the time: 'No one knows which ones Lupo chose. But the names have been so varied that the child could end quite mixed up – and be called Victoria Alexandra George David Beckham.'
Although we can't confirm how much involvement Lupo did have, if he made the last call at least he made a good choice for the future king.
Prince George's full name is George Alexander Louis and it has a very special meaning.
George was the name of Queen Elizabeth's father George VI and the prince will be the seventh King George on the throne. Alexander is thought to be in tribute to his Great Grandma, the Queen, whose full name is Elizabeth Alexandra Mary.
Meanwhile Louis is thought to be named after his father, William Arthur Philip Louis, as well as the Duke of Edinburgh's uncle, Lord Louis Mountbatten. So it's super cute that Kate and William named their youngest son Louis as it adds an even more special meaning to both names and connects the brothers.
Have you used any unusual tactics when choosing the names of your children? Would you ever enlist a pet to do the honours like Kate and William? Head over to our Facebook page to share your stories, we'd love to hear them!
Parenting advice, hot topics, best buys and family finance tips delivered straight to your inbox.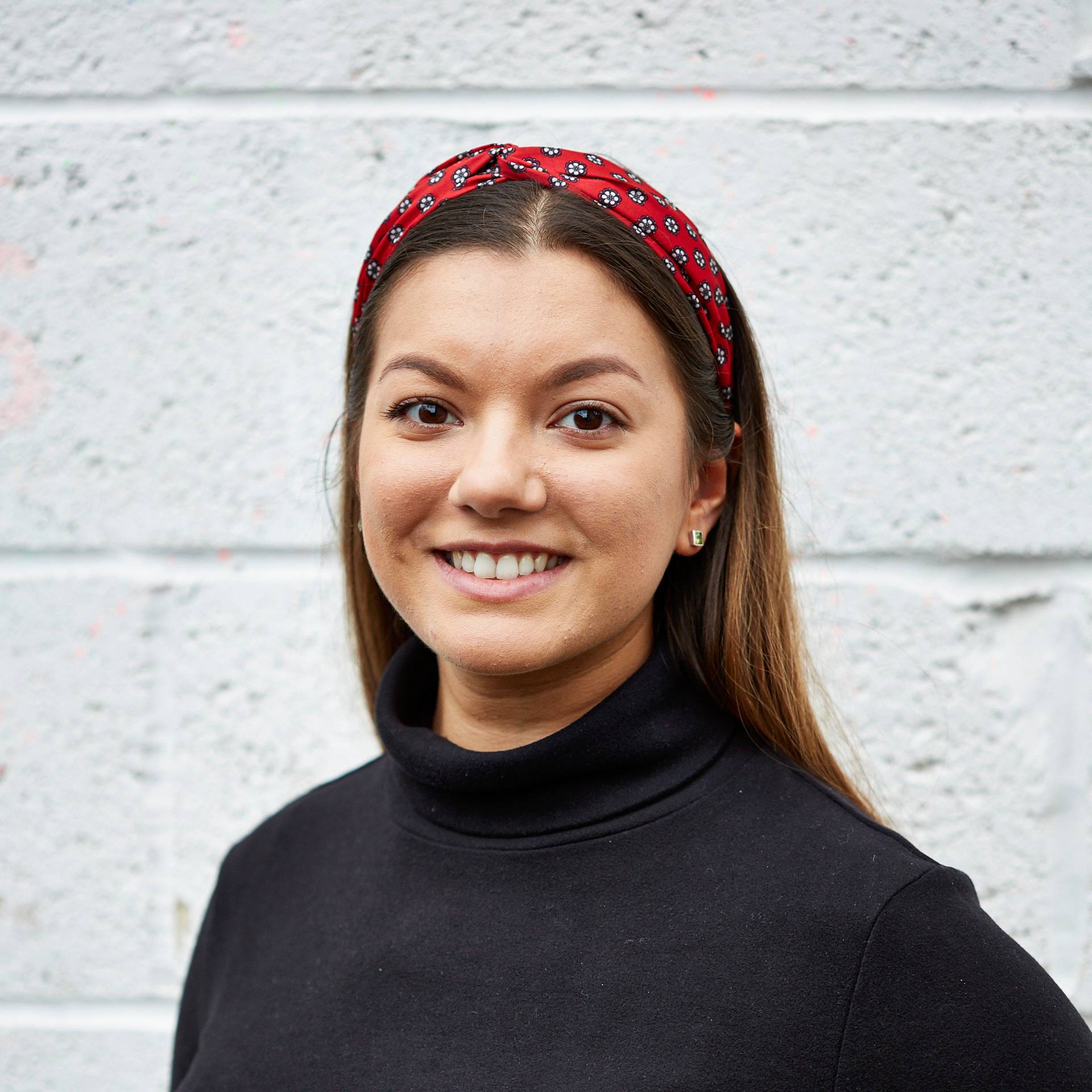 Jessica is a freelance food writer, stylist and recipe tester. She previously worked as Senior Food Writer at Future. While at Future Jessica wrote food and drink-related news stories and features, curated product pages, reviewed equipment, and developed recipes that she then styled on food shoots. She is an enthusiastic, self-taught cook who adores eating out and sharing great food and drink with friends and family. She has completed the Level 1 Associate course at the Academy of Cheese and is continually building on her knowledge of beers, wines, and spirits.