17 reasons why grandparents will ALWAYS be the best humans in the world
You'll always be welcome at your grandparents house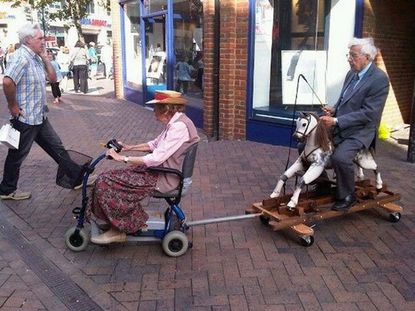 Grandparents are a gift to the world.
They're always in your corner, support you when you need it, and most importantly will give you enough food that you have to be rolled out of their house.
Sure, you may have to spend hours teaching them how to use a computer, or which remote controls the TV and which controls the DVD player but regardless of their quirks, they will always be brilliant, brilliant people.
And so, to celebrate everyone's favourite relatives, here is a round-up of why grandparents are truly a blessing. We bet you recognise a few of these from your own nan and grandad...
1. They always buy the BEST presents
It's not a gift from grandad if it's not completely over the top.
1. They always come to your defence when mum or dad shout at you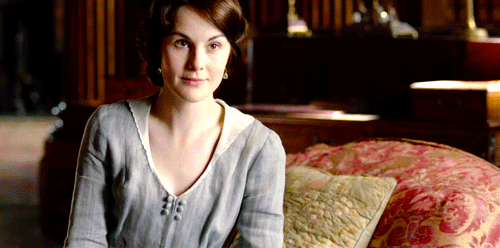 Nothing beats seeing your parents get in trouble with grandma or grandad.
2. The golden rule of grandparenting: When the grandchildren visit, they must be eating all the time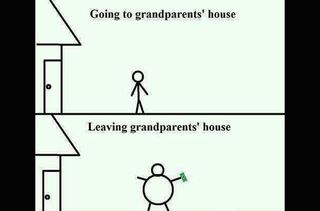 Image: Imgur
3. They'll always happy to help out when necessary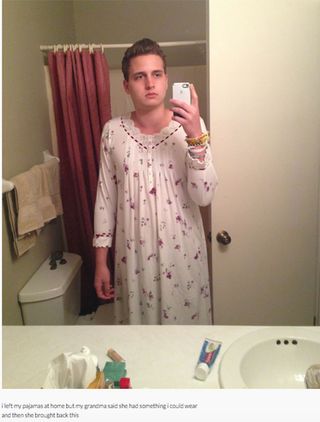 Image: Tumblr
4. They remind us that true love exists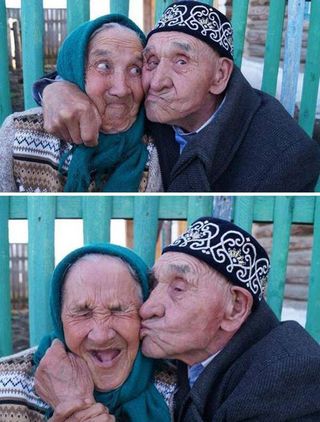 Image: Imgur Awwwww!
5. And they aren't afraid to act silly around one another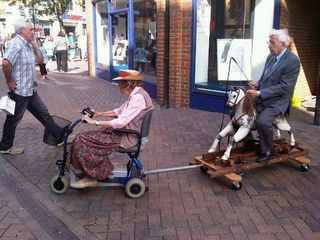 Image: Imgur Age is just a number.
6. They're unintentionally hilarious
7. Just because they're grandparents doesn't mean they don't know how to have a good time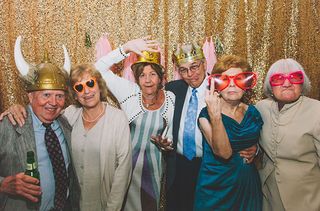 Image: Reddit
8. They will always be proud of your achievements and never stop cheering you on...
9. They're adorable when they try to get to grips with technology
10. And Facebook still remains a bit of a mystery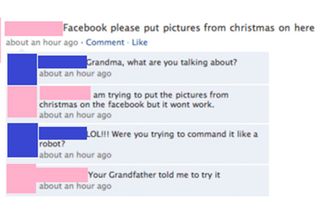 Image: Imgur
11. But when they text, they do it WELL
12. Okay, so your birthday presents might not be exactly what you asked for, but grandparents always get an A+ for effort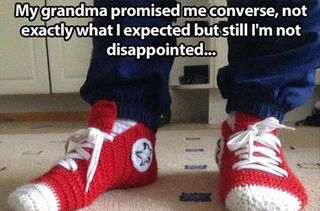 Image: Imgur
13. SOMETIMES THEY DON'T REALISE THAT TYPING USING ALL CAPITAL LETTERS LOOKS LIKE YOU ARE SHOUTING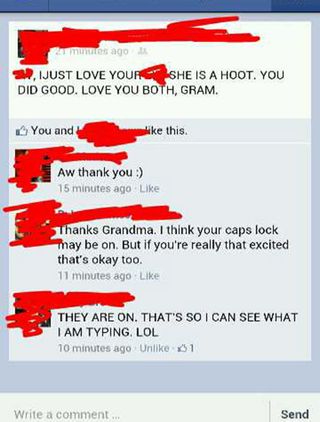 Image: Imgur
14. They're just plain honest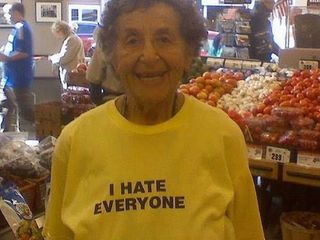 Image: Imgur
15. And are always ready to surprise you
16. Grandparents, you will never stop being amazing!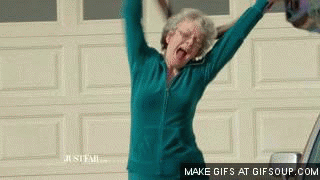 Parenting advice, hot topics, best buys and family finance tips delivered straight to your inbox.
Charlotte Whistlecroft is a former Family writer at GoodTo. She obtained a BA in Theology and Theological Studies at Durham University, going on to study a masters at City University London in 2016. Since leaving GoodTo she has worked as a Social Video Researcher at Mail Online and is now Assistant Producer at BBC Sport.