How to make your own totally natural baby products at home!
You're going to love these!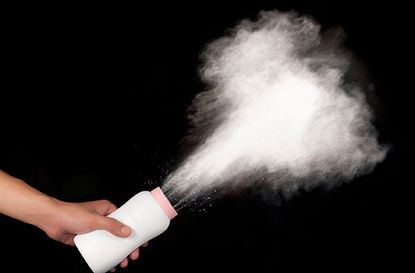 If you've just become a mum to a new baby then you might be wondering what the best products for their delicate skin are.
When little ones are first born they don't need soap and solutions to keep them clean, just a little warm water will do. But some things like baby wipes you'll need from the get-go (and lots of them, too!).
Once they begin to need shampoo, nappy cream and talc then you can start to think about the kinds of products you think would be best for your child. Lots of mums like to use non-toxic, sulphate, perfume and paraben free creams and gels while their children are young, to keep their skin as healthy as possible, and help prevent outbreaks due to harsh chemicals or fragrances.
We think it's nice to even go one step further, by making your very own products from scratch. It might sound like hard work but we promise they're all actually very simple, and packed full of nourishing ingredients to help care for you baby's skin. Plus, by making your own homemade, natural products you'll know exactly what you're putting on your precious little one. And they can be a lot cheaper too!
Homemade baby oil
Instead of the usual mineral oil used in shop-bought varieties this recipe calls for 220ml of sunflower oil, 110ml of rice bran oil, 110ml of avocado oil, and 30ml of oat extract. Then all that's needed is a gentle warm in the microwave for 30 seconds and you're done. Pop into bottles and keep dark and cool until needed.
Full how to here: Soap Queen (opens in new tab)
Homemade baby wipes
If there's one thing you'll need plenty of once you've had a baby it's baby wipes. This recipe for making your own will slash the cost of your outgoings and some believe they're better for your baby's skin, using mild and natural ingredients.
You'll need paper towels (cut in half across the way, so it's half height), an old baby wipes container, 2 1/2 cups of water (boiled and then cooled), 2 tbsp of baby wash and 2 tbsp of natural oil.
Taking all the liquid ingredients you mix them up to form a solution before pouring over your kitchen paper. After a little while soaking you'll have perfect baby wipes!
Full how to here: Winey Mom Blog (opens in new tab)
Homemade nappy rash cream
If your baby is prone to a sore bott then you'll no doubt be going through tonnes of nappy rash cream. This recipe makes a generous portion, and is naturally nourishing for delicate skin.
You'll need 20g grated beeswax, 120g of coconut oil, 20g cocoa butter, 1 teaspoon olive oil, 1 teaspoon lanolin (optional), 2 tablespoons zinc oxide and 3 tablespoons bentonite clay.
To make the nappy rash cream you'll need to gently warm the beeswax before adding the coconut oil, coco butter and olive oil. Take the mixture off the heat and add the remaining ingredients, mixing thoroughly. Then all that's needed is an empty tub to cool store it in.
Full how to here: Nourishing Joy (opens in new tab)
Homemade teething oil
There's nothing worse than an upset child, this oil helps soothe sore gums when teething with its natural ingredients. Simply mix together 2 tablespoons of olive oil, with 1 tablespoon of coconut oil and add 2-3 drops clove bud essential oil. Apply to teething babies' gums.
Full recipe here: Mommypotamus (opens in new tab)
Homemade talcum powder
Perfect for keeping your little one's skin soft and dry, talcum powder is one handy product to have in your nappy-changing-toolkit.
This gentle version requires 1/4 cup of calendula flowers, 1/4 cup oatmeal, 1/2 cup of bentonite clay, 1/4 cup of arrowroot powder and a few drops of lavender or chamomile essential oil whizzed in a food processor until blended.
Full how to here: The Paleo Mama (opens in new tab)
Homemade baby shampoo
You should use special shampoo for your baby, as 'grown up' versions can cause irritation and the inevitable tears!
Take 1/4 cup Dr. Bronner's Castile Soap and add add 2 tablespoon of Sweet Almond Oil, 1 tablespoon of pure, organic aloe vera gel and a few drops of your favorite essential oil (like lavender) and mix together with 1 cup of water.
Full how to here: My Merry Messy Life (opens in new tab)
Homemade baby lotion
If you've noticed dry skin appearing on your baby you may wish to use a little lotion to soothe and moisturise. This lovely homemade version is perfect for sensitive skin.
Mix ½ cup of coconut oil with ½ cup of aloe vera gel and a few drops of your favourite essential oil to make silky smooth moisturiser.
Full how here: Frugal Farm Wife (opens in new tab)
Would you be tempted to try any of these homemade baby products for your little one? Let us know in the comments below!