Kate Middleton to shun home birth idea in favour of returning to the Lindo Wing, sources confirm
The Duchess was initially thought to be considering a home birth for baby number three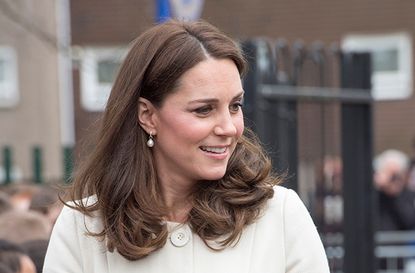 Kate Middleton is due to return to the Lindo Wing of St.Mary's to deliver her third child, sources close to the royal have reportedly confirmed.
After giving birth to Prince George and Princess Charlotte in the famous Lindo Wing at St Mary's Hospital in London, the Duchess of Cambridge was rumoured to have been considering a home birth (opens in new tab) for the third royal baby (opens in new tab).
The Cambridge's will become a family of five in a few weeks time
When it first emerged that Kate Middleton had expressed an interest in giving birth at home in the safety of Kensington Palace this time around, she inspired a rise in home birth enquiries. (opens in new tab) However, royal sources have now confirmed that Kate will be sticking to what she knows.
With Kate's due date (opens in new tab) looming ever closer, and now a matter of weeks away, the final preparations for her third child's arrival are said to have been confirmed.
Vanity Fair has reported that a royal source confirmed to the publication that Kate and Prince William have decided that the Duchess will return to the Lindo Wing to deliver their third child, and this is also Kate's number one choice for the birth of her little boy or girl.
The Duchess of Cambridge is due to give birth next month
The source revealed to Vanity Fair, 'She has decided that she will be having the baby at the Lindo Wing. The room is all booked, the team are ready and everyone is just waiting for the baby to come.'
They added, 'They have had two very positive experiences at the Lindo Wing so it's the No. 1 choice. She knows the team and she feels like she's in very safe hands.'
The Duchess is due in April, and although the exact due date hasn't been confirmed, it is thought she might even give birth on St George's Day (opens in new tab). Kate will reportedly continue working for the royal family until the end of March, but will then take some well-needed time off for the birth, and then with her young family in the months after the birth too.